Save time and money with FedEx International Ground to Canada, from single packages to virtually consolidated or palletized shipments.


---
FedEx International Ground to Canada
You have several options for reaching your customers across the border in Canada:

Day-definite, door-to-door delivery in 2 to 7 business days for packages weighing less than 150 lbs.
Our rates are some of the most cost-effective for ground shipping and you can opt to bill the Clearance Entry Fees to the Importer of Record or a thrid party

Comprehensive coverage from the U.S. to 100% of Canadian business and residential addresses with only two zones (make this a hyperlink to the zone chart), so you can easily identify where your shipment is going and ensure that it reaches its destination intact and on time.

Learn more about how to ship internationally via FedEx.
 
Service Details: FedEx International Ground®
Delivery Times and Coverage
Export
Delivery typically in 2–7 business days. Check transit times.
From the U.S. to 100 percent of Canada.

Import
Delivery available from Canada to the U.S. in 2–7 business days. Check transit times.
Service Days
Monday–Friday. Delivery is by the end of the business day.
Package Size and Weight
Up to 150 lbs. each, 108" in length, 130" in length plus girth (L+2W+2H).
Additional Information
View Tariff.

Learn more about how to ship internationally via FedEx.
Exceptions
FedEx Ground cannot deliver to P.O. boxes.

No hazardous materials (except for certain shipments to Canada that contain dry ice or are classified as Other Regulated Materials — Domestic [ORM-D] or Limited Quantity).

Customs clearance is included for shipments to Canada through our brokerage-inclusive service. A fee applies. Brokerage-inclusive service may not be available with all electronic shipping solutions. Brokerage-inclusive option is supported by a money-back guarantee.
Options
FedEx Ground allows you, as the recipient, to be invoiced directly for inbound shipments, so you can control costs and avoid charges added by your suppliers. See FedEx Ground® COLLECT.

FedEx Delivery Manager® (U.S. import only; deliveries to a U.S. home address are eligible for all features except the option to schedule your delivery by a specific date and/or specified time, and request delivery to another address).

A number of other additional service options are available to meet your unique needs as well.
How to Use
Create a Zone Chart.

Create a FedEx Ground Service Map.
FedEx Network
FedEx Ground
---
Related Service Options
Flexible Brokerage Assistance
Use our broker-inclusive service or select your own customs broker. Either way, we'll support you.
Explore your options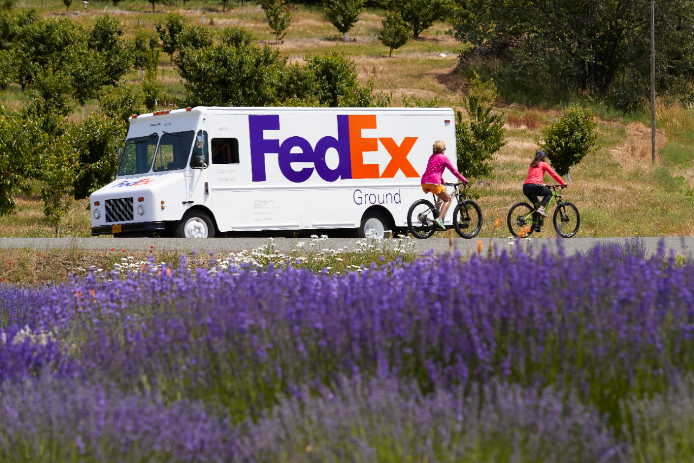 Importers Pay CEF
You can opt to bill the clearance entry fees to the Importer of Record or third party for your FedEx International Ground shipments.
Learn more about CEF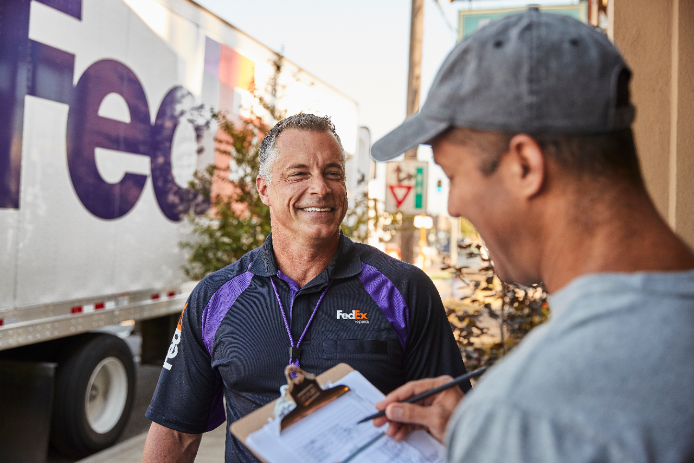 Signature Proof of Delivery
Know when your shipment was delivered and who received it with FedEx® Delivery Signature Options.
Choose who signs
Combine Your Shipments and Save
For your multiple-piece shipments heading to the same destination, combine them into one unit and save on shipping costs. FedEx Ground Multiweight® pricing is based on the total weight of your combined packages, starting at 150 lbs. 
FedEx® Global Returns
Returns can be a necessary part of business. Get help with documents and label creation, and find solutions for your industry and sustainability efforts. You'll have more control over your returns, and a smoother returns experience for you and your customers. 
---
Tools

Country Snapshot
Get details on Canada that will help as you conduct business in the country. Learn about its demographics; view import and export restrictions and regulations; find out about the customs clearance process, including what documents you need to complete for your shipments; and more. 

Go Global
Take your business beyond the U.S. border to more than 220 countries and territories. Get information on new market opportunities, stay current with regulatory updates, access international shipping tools and services. Do all this and more with the FedEx International Shipping Guide. 
---
---