Drop off your 
returns at Dollar General
Drop off your 
returns at Dollar General
Easily pick up and drop off packages at a Dollar
General store near you.
Easily pick up and drop off packages at a Dollar
General store near you.
Getting started is as easy as 1-2-3
Getting started is as easy as
1-2-3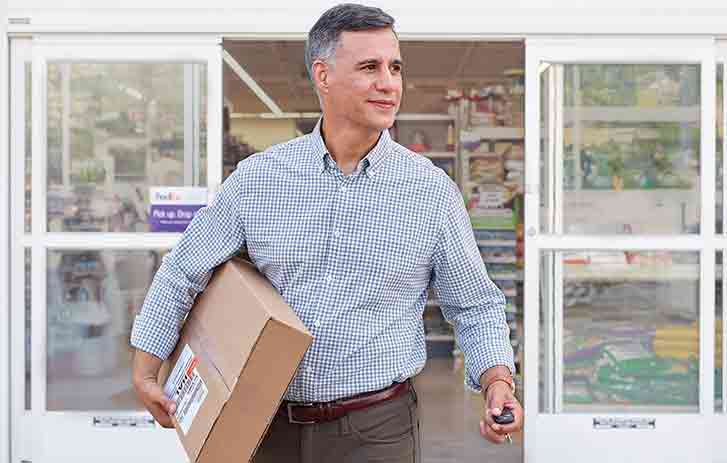 How to pick up packages at Dollar General:
Enter your tracking number here and select
"manage delivery."


Select "Hold at Location" and choose a nearby
Dollar General.


Pick up from the register when your package
is delivered.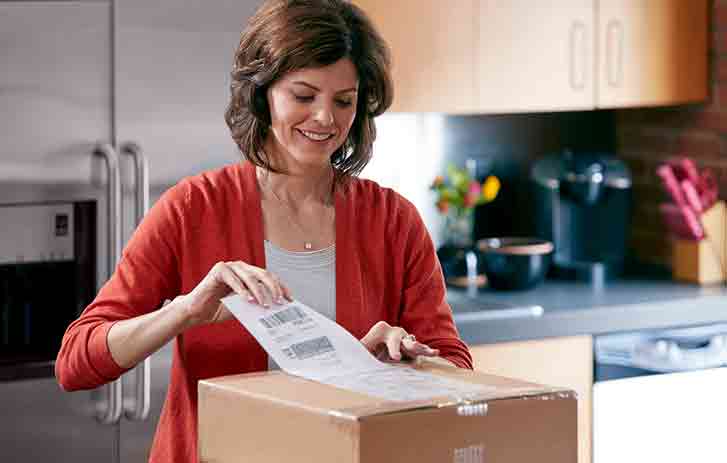 How to drop off packages at Dollar General:
No label? Create and print one here


Securely seal your package and attach label


Bring to the register of a participating Dollar General
Take more control
Learn how to redirect a package
It's easy to make a request to redirect an incoming FedEx Delivery to a safe and convenient location near you. All you need to get started is your tracking number.
Next time use FedEx Delivery Manager®
Request to redirect your deliveries, sign for packages and receive delivery notifications, all from your smartphone.
Frequently Asked Questions
No. There are no additional fees for picking up or dropping off a package at these locations.
Yes, if your online shopping return has a FedEx label you can drop off pre-packaged and pre-labeled return packages to participating Dollar General locations.
A package will be held for up to 7 days. After that, the package will be returned to the nearest FedEx facility and your tracking information will be updated to show that your package is no longer being held for pickup at Dollar General. If your package has been returned, call 1.800.GoFedEx 1.800.463.3339 for additional assistance.
Acceptable packages are securely sealed and properly labeled with a FedEx Express or FedEx Ground shipping label.
Also, ensure your package:
-   Weighs less than 55 pounds
-   Is smaller than 48" x 25" x 25"
-   Does not contain dry ice
-   Does not contain dangerous goods or hazardous materials
-   Is not packed using damaged or improper packaging
-   Does not contain live animals
Dropoff and pickup are now available at select Dollar General locations. FedEx pickup and dropoff are available during normal hours of operation for each retailer, but vary by location. Click here to find Dollar General locations near you.
Explore the FedEx locations near you
In addition to the thousands of FedEx Office and Dollar General locations across the country, you can also pick up and drop off FedEx packages from other convenient locations near you. See where and learn how to get the most out of the FedEx network.