Earning the trust of our team members
Earning the trust of our team members
Responsibilities of FedEx team members
As FedEx team members, we all must act with integrity and maintain the trust of our fellow team members, customers and communities. We're responsible for:
Reading and following the Code

Asking questions

Promptly reporting any known or suspected violations of law, the Code, or FedEx policies and procedures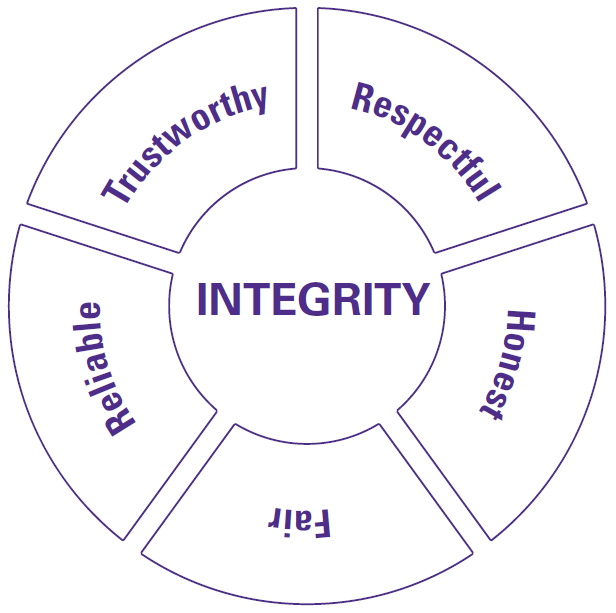 FedEx raises the bar for performance each year, and we always seem to be under pressure to achieve better results. Do my obligations to meet business and financial goals come before my obligations in this Code?
No. Our interests are never served by unlawful or unethical business conduct. FedEx is one of the most trusted brands in the world. Maintaining the highest ethical and professional standards is critical to maintaining this valuable trust.
Responsibilities of FedEx managers
FedEx managers have additional responsibilities under the Code. Showing your commitment to ethics and integrity in your everyday actions is the single most important factor in earning trust and fostering a culture in which team members follow the Code. You're responsible for:
Reading and following the Code

Reinforcing key messages in the Code

Ensuring team members are comfortable speaking up and asking questions

Being available and listening when team members have questions or concerns

Preventing retaliation against team members who report concerns in good faith

Enforcing the Code and FedEx policies and procedures promptly and consistently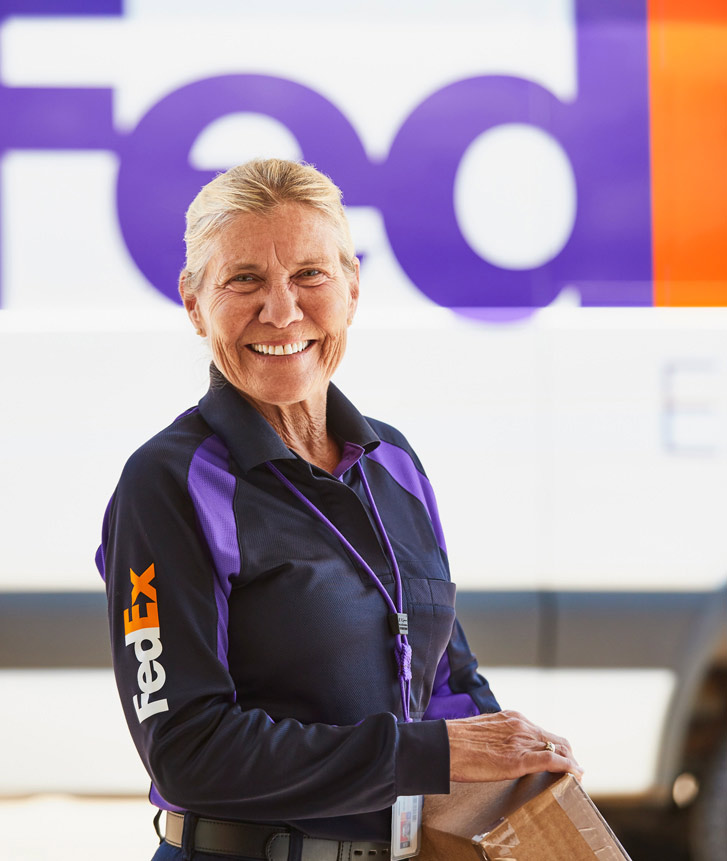 Health and safety
We are committed to maintaining a healthy and safe workplace. We must comply with the health and safety laws and policies that apply to our jobs and prevent unsafe working conditions — no exceptions! This includes maintaining an alcohol-free and drug-free workplace in accordance with FedEx policies and national, state and local laws. Third parties who work with us must also follow all health and safety laws and FedEx policies and commit to keeping our workplaces free of alcohol and drugs.
We're all responsible for reporting unsafe working conditions. Report concerns about workplace health or safety to your manager, your safety specialist, your operating company's human resources or legal department, or the FedEx Alert Line.
I hurt my back at work, but I don't want to report it because I was partly to blame and it will break my team's injury-free record. What should I do?
You must report all injuries or accidents to your manager, a safety specialist, human resources or your FedEx business contact as soon as possible so FedEx can take action.
Workplace security
We are committed to maintaining a safe and secure workplace. We prohibit, and will not tolerate, violent or threatening behavior by or against FedEx team members, third parties or other individuals. Prohibited activities include intimidation, bullying, stalking, physical assaults, and written, spoken or physical threats directed at a team member, third party or other individuals.
We're all responsible for reporting situations that have the potential for workplace violence. Never assume that a threat or suspicious activity indicating a potential for workplace violence is not serious. All threats or suspicious activities must be reported.
If it is an emergency and you're in the U.S., dial 911. Outside the U.S., call your local emergency response number.

If the threat or actions indicate a potential for violence, but do not pose an immediate danger, report the situation to your manager, FedEx Security or the FedEx Alert Line.

Finally, in many locations team members may use LiveSafe to receive security notifications, connect to emergency response numbers and report tips and information to FedEx Security. LiveSafe is available through the LiveSafe mobile application, the Workday mobile application or designated computer terminals at FedEx facilities.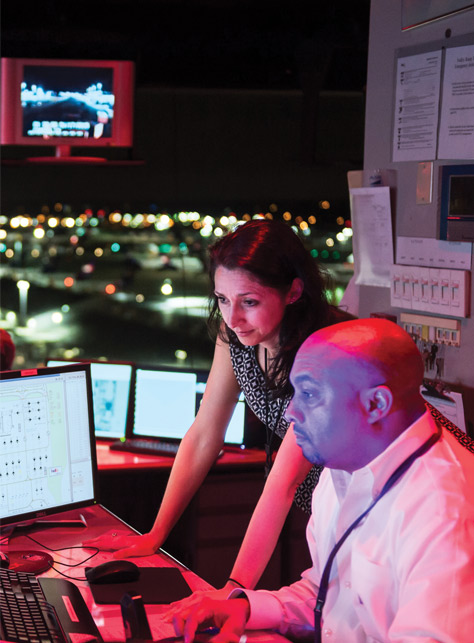 One of the team members on my shift is easily agitated and has made comments that make me afraid for my safety. What should I do?
Report your concern to your manager, FedEx Security,  the FedEx Alert Line or through LiveSafe. FedEx takes signs of potential workplace violence very seriously and will act to ensure we continue to provide a safe work environment.
Equal opportunity and anti-harassment
Our greatest asset at FedEx is our people. We are committed to equal opportunity, fairness, respect and inclusion and do not tolerate discrimination or harassment based on race, color, ethnicity, national origin, religion, sex, age, genetic information, citizenship, disability, marital status, pregnancy, sexual orientation, gender identity, gender expression, veteran status or any other characteristic protected under national, state or local laws.
We recruit, hire, contract, evaluate, compensate and promote based on job-related qualifications and performance. We will reasonably accommodate team members and third parties with physical and mental disabilities unless such accommodation imposes an undue hardship on our business.
We prohibit sexual harassment. Sexual harassment may take many forms, including unwelcome sexual advances, requests for sexual favors, threats and unwanted physical contact. Sexual harassment may also occur through words or actions such as inappropriate comments or gestures, unwelcome email or text messages, or pictures or comments posted on social media.
I heard my manager say that when a woman becomes pregnant, it interferes with her job performance. I believe I did not receive a promotion because my manager knows I am pregnant. Is there anything I can do?
Yes. You should report the situation to your company's human resources or legal department. If you wish to remain anonymous, you can make a report through the FedEx Alert Line.
Human rights
We are committed to protecting and advancing human rights in all of our operations around the world. We prohibit the use of child, compulsory or forced labor. We have zero tolerance for, and prohibit, slavery and human trafficking. We pay fair wages and comply with wage laws in all the countries where we operate. We require our third parties and suppliers to uphold these important principles.
Prohibited activities:
Forced labor

Confiscation of identity or immigration documents

Use of recruiters who violate local labor laws

Misleading claims about wages, benefits, location of work, housing and job hazards
FedEx respects team members' rights to manage our outside activities and financial interests. At the same time, while employed by FedEx, our primary business loyalty must be to FedEx. If personal interests create, or appear to create, conflicts of interest at work, it may affect our ability to act honestly and in the best interests of FedEx when making business decisions.
To avoid conflicts of interest, we must avoid activities, investments or close personal relationships that create, or appear to create, a conflict between our personal interests and the interests of FedEx. Close personal relationships include people who are family members, living together, dating or engaging in an intimate relationship. In addition, FedEx specifically prohibits team members or close personal relationships from accepting money, gifts or personal benefits in return for awarding FedEx business.
If you become aware of an actual, potential or apparent conflict of interest, you must disclose the conflict to your manager in writing. Your manager will assess the situation and work with human resources or legal, as appropriate, for review, guidance or action.
Unless preapproved by the Executive Vice President and Chief Financial Officer of FedEx Corporation, you may not hire any person who has been employed during the preceding three years by FedEx's independent auditor (currently, Ernst & Young LLP).
Situations that could lead to a conflict of interest:
Work outside FedEx

Hiring or managing close personal relationships

Board memberships

Ownership of financial interests

Being paid by a vendor or supplier to write an article or speak at an event
I was recently promoted to manager. My girlfriend also works at FedEx and now reports to me. We both want to keep our jobs at FedEx. What should we do?
Managing your girlfriend creates a conflict of interest. You should disclose your relationship in writing to your manager. Your manager will review the situation and involve human resources or legal to address the conflict.
Corporate opportunities
We are committed to protecting FedEx business opportunities. Third parties, suppliers, customers and others routinely present ideas and opportunities to FedEx. In addition, we may discover or develop ideas for new FedEx business, technology or investments. These ideas and opportunities are the exclusive property of FedEx. Team members may not take FedEx technology, ideas or opportunities for personal benefit or compete with FedEx without the prior written consent of your operating company's legal department.
Officers and directors have additional responsibilities to protect FedEx business opportunities and should contact FedEx Corporation's General Counsel for questions or guidance.
I recently spoke to a supplier who told me about a technology company that FedEx may have an interest in buying. May I invest my own money in the technology company?
Before investing, you should disclose all of the details to your operating company's legal department and wait to receive written consent to proceed.
Theft, damage or loss
As part of our Purple Promise we are committed to protecting FedEx and customer resources and reporting potential theft, damage or loss. Do not steal or mistreat FedEx or customer resources. Theft, damage and loss have a direct impact on our efficiency and ability to deliver the Purple Promise.
FedEx provides facilities, equipment, transportation and technology for use when carrying out our duties and responsibilities for FedEx. Always exercise good judgment when using FedEx resources. Technology resources such as laptops, power pads, tablets and smartphones are provided to help do your work for FedEx. Minimal personal use of FedEx technology resources may be acceptable if it's allowed by your FedEx operating company and does not interfere with your job duties. However, almost any form of  communication using FedEx resources may be a company record. Unless prohibited by law, FedEx reserves the right to retrieve and review your FedEx laptop, power pad, tablet, smartphone and any information stored on FedEx servers, including emails, text messages and internet browsing history, with or without your knowledge or consent.
If you witness or become aware of potential theft, damage or loss our Purple Promise encourages you to report it to your manager, your operating company's human resources or security department, LiveSafe or the FedEx Alert Line. We will promptly respond to your report and may, at management's discretion, reward team members and third parties who provide information that leads to the discovery of theft, damage or loss.
Intellectual property
We are committed to respecting patents, copyrights, trademarks and other intellectual property, including those that belong to FedEx. We will not reproduce copyrighted material or use intellectual property unless we have a license or permission to do so. Likewise, we distribute software only in accordance with the terms of applicable license agreements. Any use of open source software must be preapproved by our Information Security department and your operating company's legal department.
We are committed to defending FedEx patents, copyrights and trademarks around the world. The FedEx name and trademark may only be used in accordance with applicable licenses and brand guidelines.
Examples of items that should not be copied without license or permission:
Copyrighted books, articles, music, videos or pictures

Licensed software

Licensed trademarks
I'm preparing a presentation for a customer and found music and video clips on the internet. Can I include these in my presentation?
It depends. The music and videos may be copyrighted. Check with your operating company legal department or legalreview@fedex.com before using them in your presentation.
Confidential information
We are committed to protecting FedEx confidential information. Confidential information is any non-public information about FedEx business, team members, customers and suppliers such as business plans, pricing, costs, internal financial information, personal data, research and development, FedEx-owned technology, marketing plans and any other competitive information.
Confidential information should not be misused or disclosed during or after the term of your employment or contract with FedEx. You may disclose confidential information to other FedEx team members or third parties only if they have a legitimate, business-related need to know the information.
Exercise caution when discussing confidential information in public places where conversations may be overheard, such as restaurants or elevators. Avoid reading documents with confidential information in public places, such as airplanes or trains, and do not discard them where others can retrieve them. Finally, where possible and consistent with your operating company's document retention policy, you must securely dispose of documents containing confidential information.
This section does not restrict communications by or between team members about wages, hours, or other terms and conditions of employment. Also, this section does not prohibit you from reporting information to any government agency or self-regulatory organization or engaging in activities protected under whistleblower statutes.
Accurate recordkeeping
We are committed to maintaining records to meet our financial, legal and operational requirements. Many team members and third parties are involved with FedEx records such as time sheets, expense reports, hours-of-service logs or customer transactions. In addition, some team members and third parties are involved in creating legal, financial or operational records. We must all act honestly and ensure FedEx records are accurate, complete, reliable and secure. Intentional falsification or unauthorized destruction of any FedEx record — whether paper, electronic, scans, video, email, cloud storage, or any other format or location — is prohibited.
FedEx record retention requirements are based on specific laws and business requirements. Regularly check your operating company's record retention schedules to ensure you are maintaining all required records. Never alter or destroy a FedEx record if you have been notified by the legal department that it is the subject of a legal hold because of a pending or threatened legal claim. If there is no legal hold and the scheduled retention period has expired, you should dispose of the record in accordance with your operating company's record retention policy, procedures and schedules.
There are a lot of new messaging platforms available now. Can I use a messaging app to send a customer pricing information?
No. FedEx prohibits disclosure of confidential information on social media sites, messaging applications, public blogs, or similar publicly available sites and applications. FedEx has additional guidelines for the use of social media and messaging apps.