FedEx® Return Solutions
FedEx® Return Solutions
Automation is one of the biggest time and cost savers for businesses. That's especially true for returns. Use our efficient returns technology for a great experience.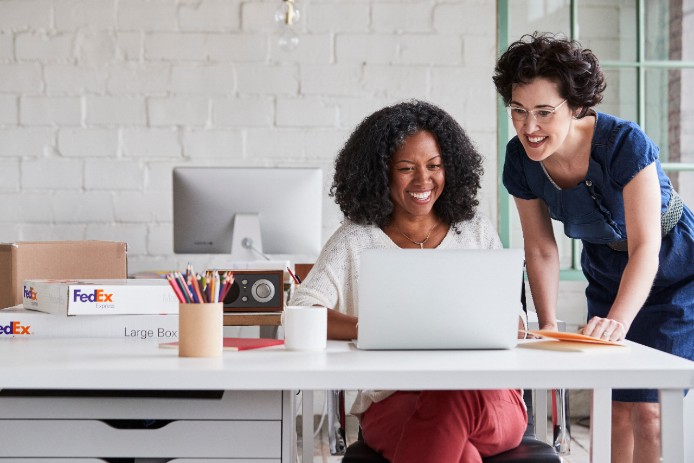 Website Integration
Provide a seamless return experience with your website to accommodate a high volume of returns:
Allow customers to initiate returns online.
Generate automatic return labels.
Help customers view return status.
Give your representatives greater visibility and control of return requests with a customer service portal.
Visibility and Label Generation
Easily access current or previous return shipments and produce shipping labels.
Create new return shipments and deliver shipping documentation on demand.
Manage return merchandise authorizations (RMAs).
Get real-time status and tracking information on returns.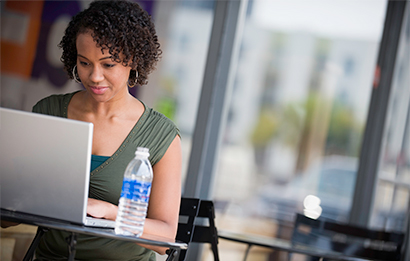 Customized Business Rules
Save time and money with a responsive system that automates specific product return needs:
Customize products with different return eligibility.
Set up certain product categories for shipping to different destinations.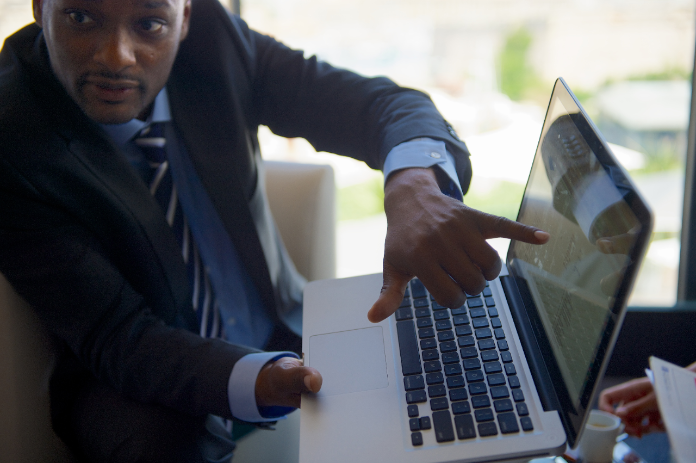 In-Depth Reporting
Identify areas where your returns process can be improved with easy-to-use analytics:
View open or closed RMAs.
Generate reports on demand.
See product-specific performance attributes.
Product Matching and Inspection
FedEx Office locations provide product matching and inspection services:
Identify and validate item conditions before transit.
Direct certain product categories to the correct return facility.
Take advantage of opportunities to provide earlier credit to customers.
Optimized Reverse Logistics Plan
Returns shouldn't be a necessary cost of doing business — they should be a strategic advantage that enhances your profitability. Our experts at FedEx Supply Chain can help you:
Build an optimized reverse logistics plan.
Eliminate waste streams.
Identify the best disposition method for each product.
Maximize the value of your returns.
Learn more about reverse logistics from FedEx Supply Chain.
Contact your FedEx account executive to find out if FedEx returns technology is right for you.
FedEx SmartPost® Returns
A convenient, cost-effective solution if you have more than 20 returns of low-weight packages a day.
See how you can save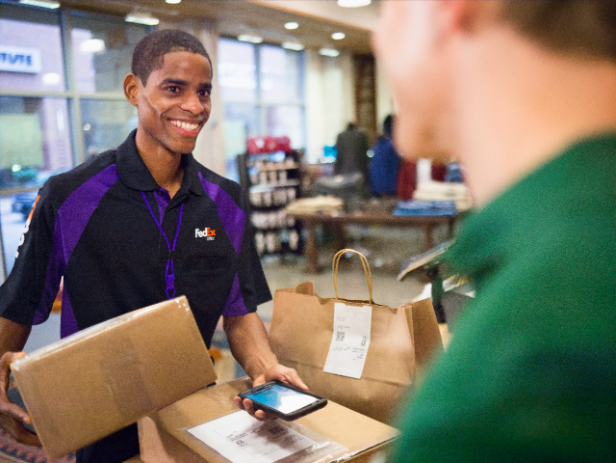 FedEx® Global Returns
Get help with your documents and label creation, and find solutions for your industry and sustainability efforts.
Learn about our return solutions