Are angel investors right for your growing small business?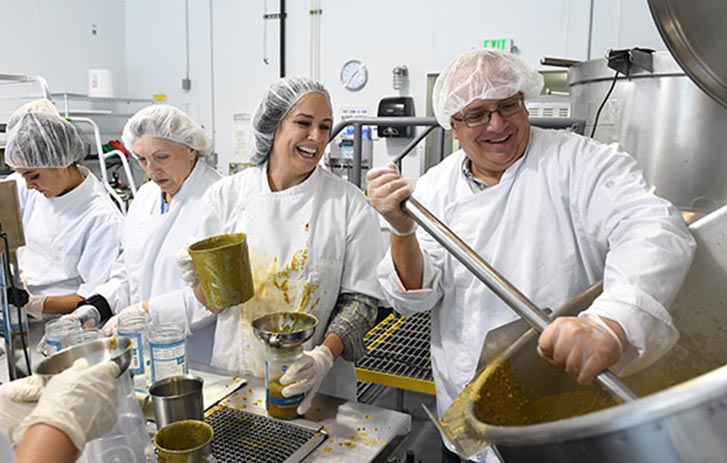 Too many cooks in this small business kitchen?
Three years after Gina Stryker founded her Colorado-based soup delivery service, Gina Cucina, her operations were going so strong – they were about to boil over.
The FedEx Small Business Grant Contest winner's homegrown business was taking off, and she had offers from super grocers Whole Foods and Costco to put her products on their shelves.
That's when she knew she needed to get serious about financing her growing production needs. The question was, where could she find the cash?
Gina says she is uncomfortable asking for money, so she steered away from financing her business via crowdfunding. She also didn't believe a bank would lend her business capital since Gina Cucina had yet to turn a profit.
After weighing input from her business network, especially advice she received from other FedEx Small Business Grant Contest winners, Gina decided to pursue an angel investor.

Gina talked to anyone and everyone she knew in her search for a backer. Finally, after two ill-fated investor meetings, she had a breakthrough. A family friend referred her to a group of angel investors in her home state of Idaho. They were part of an investment club that gathers periodically to invest in new ventures, though primarily tech businesses.
She flew from Colorado to Idaho for a meeting with the potential angel investors. The meeting was scheduled to last just 15 minutes.
---
"Investors look at possibility, banks look at history," says Gina. "No bank is going to look at you if you've had a loss for three years straight."
---
She says, "I was shaking in my shoes." Not a "computer person," Gina struggled for hours to prepare what she thought the investors wanted to see — a PowerPoint® presentation. The approach wasn't natural to her. So, Gina ditched the technology and relied on what she and her business do best — feed people. Gina walked into the meeting and gave the investors a taste of her soups. Instead of focusing on money, she told them about her excitement for healthy, nourishing food. They instantly connected.
"What people like to see first is your passion, and once they see that, they get more entrenched in what you're doing," says Gina.
The 15-minute meeting turned into two hours. Then, within 30 minutes of walking out the door, the investors rang Gina's phone and told her, "We're in."
Find the right fit

"I believe you're defined by your 'nos' more than 'yeses,'" says Gina of being selective when it comes to choosing an investor.
It's important to find investors who understand and support your company's mission. For example, a potential investor sat down for a meeting with Gina and suggested she use conventional tomatoes rather than organic in her soups. He proceeded to write out a 1-million-dollar check to Gina, but Gina stopped him.
"You can't just take money," says Gina. "Otherwise, you have demands on you that don't go with the whole culture of your organization."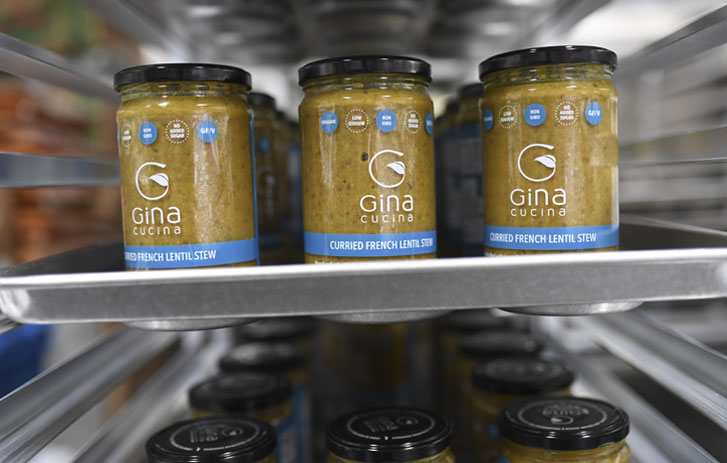 Gina is running a "seed to shelf" organization. She grows her own organic produce and makes her own soups, stews, and gazpachos locally. She couldn't sacrifice the mission of her company for investment dollars.
When she met her investors in Idaho, they understood and embraced her concept and values right away.
In addition to providing healthy, fresh, organic soups made from American-grown produce, Gina Cucina stands for advocacy. Under the business's "Bowls for Souls" program, Gina Cucina donates a portion of every sale to charities that support children's nutrition and work to end forced labor and human trafficking.
The fact that her investors saw the importance in her company's missions was critical for Gina; that fit was just as important for them.
Ask for advice to get the best deal
Gina recommends that entrepreneurs who aren't financially savvy seek guidance before setting terms with financiers – your financial advisor can provide guidance on your investor agreement, and even your local bank can help calculate your company's valuation.
Gina set clear terms with her investors. They will have an equity position in the company (a share of her business in exchange for their capital), but no say in how Gina manufactures her product. They also don't have voting shares, so they can't force her to sell the company when it becomes more valuable.
Learn to let go
"I believe founders should stick to what they do best, and hire someone else to do the rest" is Gina's advice to entrepreneurs.
This is why when her investors insisted on bringing a CEO on board, she welcomed the idea. In fact, one of the investors moved from Idaho to Colorado to be her CEO, and his role has already made a tremendous impact.
---
"One reason my investors were willing to invest is that I was willing to step away from the things that weren't my specialty."
---
Prepare to share your financials
Record keeping and sharing financial information are also part of the investor process. Gina says small business owners should prepare to "be transparent and show investors that you've been responsible."
She says the process can feel intimidating, but her books spoke for themselves. When her investors dug into Gina Cucina's finances, the business showed $25,000 in credit card debt. Gina says her investors weren't concerned with the debt, only that she was managing it wisely.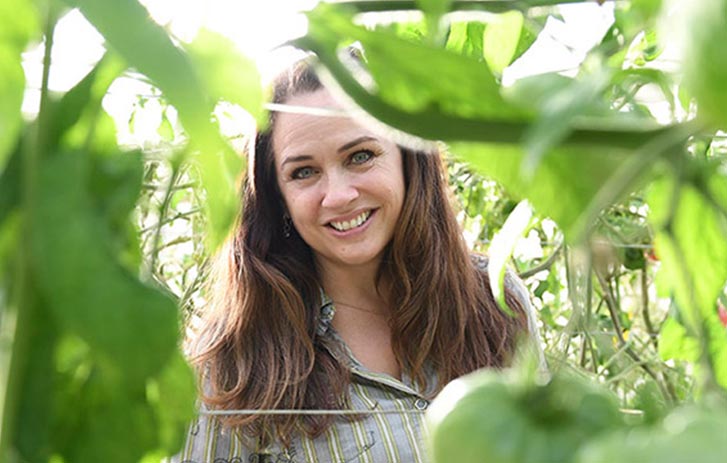 Know when the time is right

According to Gina, small businesses should go as far as they possibly can on their own before seeking capital.
For Gina, her business was bursting at the seams, but there was no way she could go to the next level without an investment.
When Gina arrived at this turning point, she was laser-focused on preserving her company's equity pool. In coming to an agreement with her backers, she set the maximum amount of equity she was willing to give up to investors and determined the amount of capital she would accept based on that goal.
Gina knew her business was close to turning a profit, so she waited to accept investment dollars until she could increase Gina Cucina's valuation. This reduces the amount of equity she concedes to investors.
And, in fact, Gina has yet to take a penny.
"It's never an easy position to ask for money; you just have to do it," says Gina of her decision to take on investors. "I could have sustained at that smaller level, but I always planned to go big or go home."
As Gina plans for expansion, she is also looking forward to making an even greater impact on customers and communities – both through her pure-ingredient foods and charitable efforts. Gina's business centers on the idea that the better people eat, the better they live. 
Note: The information provided in this website does not constitute legal, tax, finance, accounting or trade advice, but is designed to provide general information relating to business and commerce. The FedEx Small Business Center's content, information and services are not a substitute for obtaining the advice of a competent professional, for example a licensed attorney, law firm, accountant or financial adviser.

Related reading