How to sell on Etsy: 4 tips to run a successful store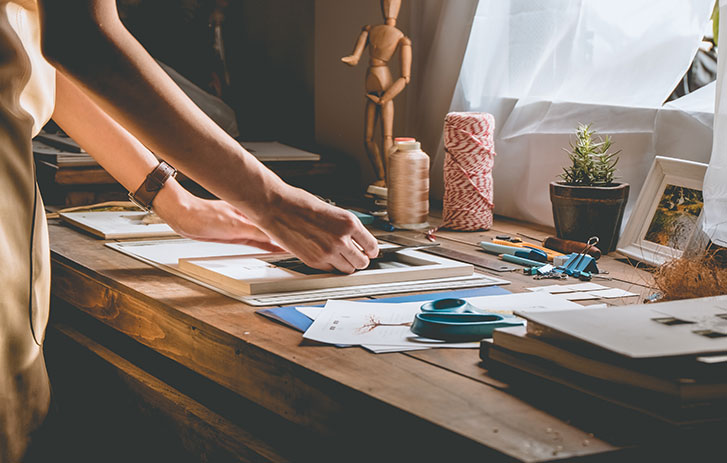 When you sell your products on Etsy, you set your own hours and act as your own boss as you create one-of-a-kind pieces. Whether it's a side hustle or full-time gig, running a successful shop isn't just about selling a great product—it also involves organization and strategy.
If your business idea takes off, you'll need a reliable processing and shipping method in place to help you scale quickly. Follow these four tips to stay on top of your sales and shipping strategies, so you can set your Etsy shop apart from the competition.
Managing your inventory
The key to a smoothly run Etsy store is a fully stocked inventory. If you receive an influx of sales but you're understocked or sold out, you'll miss out on revenue opportunities. Don't wait for your items to run low before restocking—order supplies regularly and buy in bulk to reduce overall spending.
Next, create a system to organize your incoming orders and products. To oversee production, use an ExcelTM spreadsheet or Google SheetsTM to track your data, or write everything on paper if you prefer a hard copy. Online worksheets are easy to reuse and modify and going digital reduces the chance of misplacing this crucial information—just remember to press save.
Knowing the cost: Etsy fees explained
Etsy's fees won't make a big dent on your profits, but they're important to know when you're setting prices.
Listing fees: Etsy charges sellers 20 cents to create or renew a listing.
Transaction fees: Etsy takes 5% of each sale, plus shipping and wrapping costs.
Subscription fees: Etsy Plus costs $10 a month.
Shipping fees: Sellers can purchase shipping labels and set up calculated shipping based on each item's size, weight and destination.
Promotional fees: You can promote your items through Etsy Ads and Offsite Ads—they charge 
How to ship on Etsy
Customers have high expectations about timely shipping. The shipping options Etsy offers include FedEx and allow sellers to set up calculated shipping, so they know how much it costs to send each item. Here's how to set up calculated shipping on Etsy:
1.       Create a shipping profile through your shop's settings. Enter the zip code you'll be shipping from, choose a                      processing time and select where you'd like to send your package.
2.       Edit your listings to include the size and weight of each item.
3.       Check the listings that need calculated shipping.
The cheapest way to ship on Etsy is to order Etsy Shipping Labels, which can help you save up to 30% on shipping costs. Simply buy a label, print it and attach it to your box. Etsy Shipping Labels also let you add tracking to your shipped orders, so customers can stay updated on when their package will arrive
A personal touch helps you stand out
Shoppers choose Etsy because they want something unique and personalized. Before you ship your product, think about how you can customize your orders to make your customers feel like individuals, not consumers. For example:
Include your business card to advertise your shop and create repeat customers.
Write a handwritten thank-you note on a custom note card.
Use branded tissue paper and ribbon, so customers instantly recognize who the package is from.
Add a coupon for a free or discounted product with their next purchase or on their birthday.
Invite them to a special online event, like a flash sale or anniversary promotion.
Adding a personal touch is a small step you can take to give your shop—and yourself—a good name. Our online printing and design services make it simple to add your branding to every package.
Whether you run a small shop or have made selling on Etsy your full-time job, organization is key to staying ahead of your orders and shipments. These four simple tips can help you keep your store running, so you can continue to create unique and personalized pieces for your customers.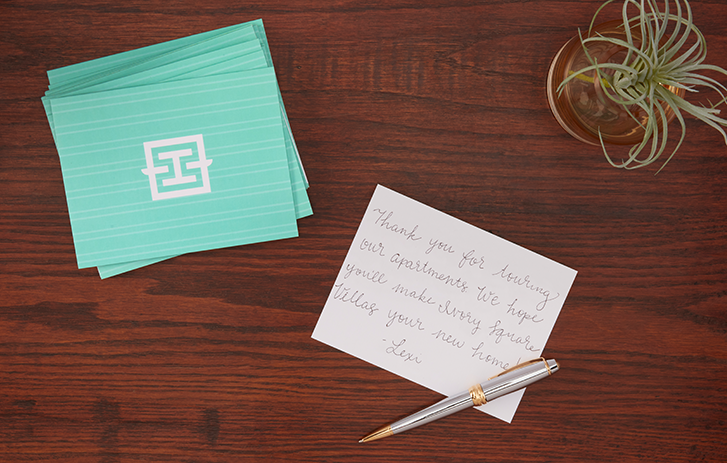 Related reading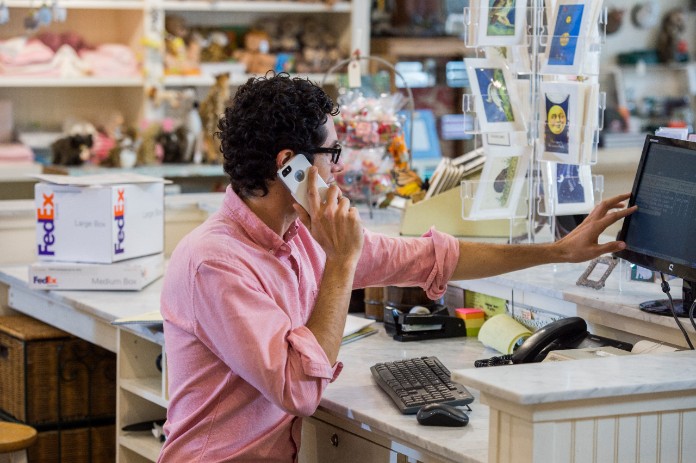 Choose the right e-commerce platform
Get tips to help you choose the right sales platform for your small business.
Read article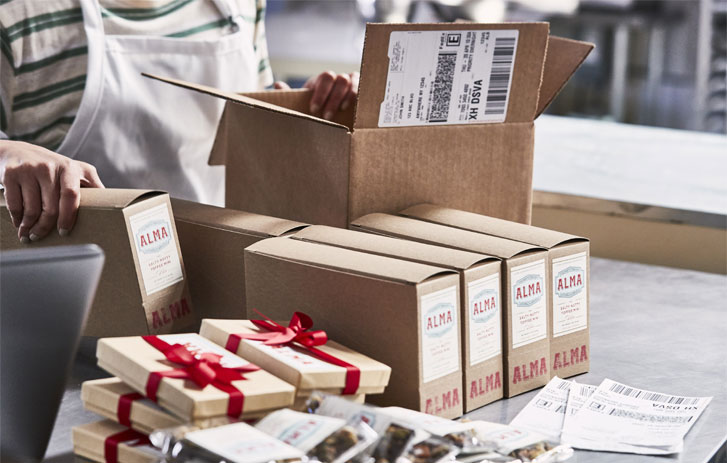 Custom-branded boxes and printed inserts
See how to boost your small business brand using custom-branded boxes, packaging, and inserts.
Read article
E-Commerce Center
Your one stop for starting and growing your online business. Get resources for ecommerce shipping, fulfilling orders, and meeting expectations beyond delivery.
Explore section
Additional resources
---
The information on this page and links provided are as a convenience and for informational purposes only; they do not constitute an endorsement or an approval by FedEx of any of business, products, services, or opinions of any other corporation or organization or individual. FedEx bears no responsibility for the accuracy, legality, or content of any external site or for that of subsequent links. It is important to do your own analysis based on your business needs before using any third-party products or services. Any actions you take upon the information on this page is strictly at your own risk.