How can drop shipping work for your business?
Growing a loyal customer base is a critical goal for any small business owner. Before launching your online marketplace, consider how your shoppers will get your products. You could fulfill orders on your own, hire a third-party fulfillment company, or opt for a unique model—drop shipping. Read below to find out how utilizing drop shipping may help your organization.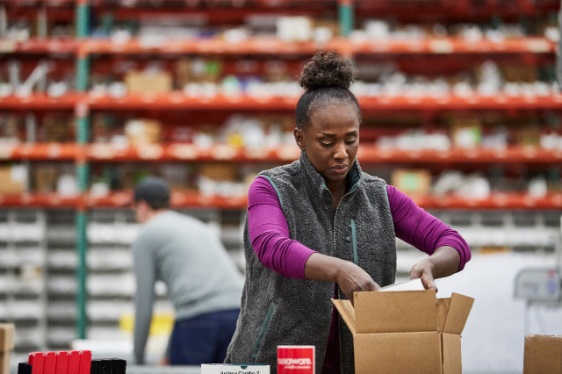 What is drop shipping?
Drop shipping is an online fulfillment method in which you, the small business owner, sell products without physically stocking them. Instead, when a consumer buys a product from your brand, you purchase that good from a third-party supplier responsible for processing and shipping directly to your customer. This means you're not handling the product directly nor needing to find a warehouse or small storage unit for inventory. 

Benefits of drop shipping: 
Save space. You don't need to rent a warehouse or dedicate storage space to the products you're selling—the drop shipping business you work with will take care of that.


Save money. Purchasing products upfront can be expensive and risky. If certain items don't sell, you may not make your money back. Drop shipping removes that uncertainty as you're only paying a fee to the shipper.


Save time. Your drop shipper partner will handle product acquisition and order fulfillment, giving you more time to focus on other aspects of your business.


Run your organization from anywhere. If you can connect to the internet, you can update your online store and market your brand from any location.


Scale your business. When selling products via drop shipping, you can grow your business without making significant operational changes. If you decide to add more products, the drop shipping company can help ease the burden of fulfilling additional orders.
Additional drop shipping considerations:
Customize your drop shipping products. Even though you won't be handling every item that goes out, there are ways to personalize your e-commerce deliveries. Look into utilizing customized packaging rather than unbranded boxes or boxes with the drop shipper's brand name only. For an extra fee, some drop shippers will even insert your unique marketing materials.



Perform quality control before launching your business. Since products will go directly from the drop shipper to your customers, there isn't an opportunity to individually check every outgoing order. Take the time to research potential drop shipper companies before committing to one.
 
Read reviews and check references from other small businesses to get an idea of what your experience will be like working with them. Do a trial run before your site goes live and order one of everything. That way, you're ensuring the products match the photos and descriptions. Then, send s ome products back to make sure the returns process is seamless.
Work out a shipping game plan with the drop shipper. Go over a shipping timeline with the drop shipping company you chose. Make sure they're able to accommodate expedited shipping if that's an option you're providing customers. If you're working with multiple drop shippers, keep in mind that each one may have a unique turnaround schedule. Be transparent with your customers on estimated shipping times and provide them with their tracking number.
How to utilize drop shipping for your business

1. Adapt your business plan and goals. First things first, work out the logistics. You can add a drop shipping model whether your small business is up and running or if it's a fledgling venture. If you already have an online business, rework your financial and business goals to reflect your new drop shipping method.
If starting a new online business, decide on a name, write a mission statement, and draft your goals. Do your research to see if you need to obtain a business license, which may be required depending on your city and state.
2. Design your drop ship product line. Determine your target audience and choose a product niche reflecting those interests. Having a curated theme intertwining your products can make for a better user experience.
3. Pick a drop shipping service. Start by asking other business owners for recommendations to find a drop shipper with excellent reviews in your market.
4. Create your online store. Put together a marketplace on your website, including imagery and a corresponding description for each product. Don't forget to check out competitor websites to compare pricing for similar products.
5. Attract customers through marketing. Once you're up and running, get noticed! There are endless fun and effective ways to get your business's name out there, including social media advertising, content marketing through blogs, and compiling an email list.
Whether you decide to pursue a drop shipping business model or proceed with shipping on your own, FedEx can support your business ventures. Even if you're outsourcing the order fulfillment process, you can make the most of our Small Business Center, which is an additional resource with tips and information.   
Related reading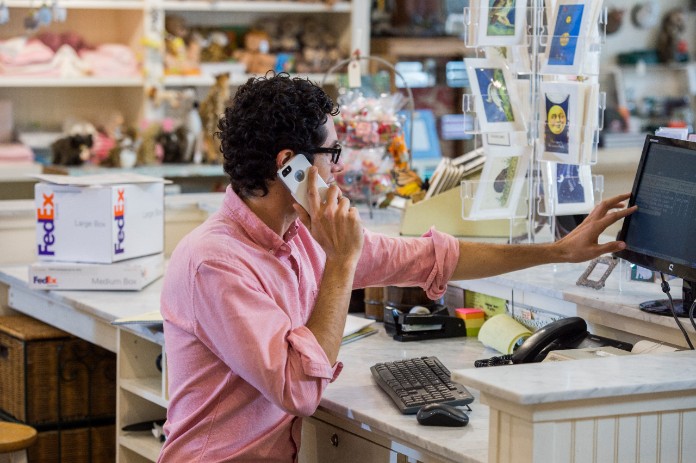 Choose the right e-commerce platform
Get tips to help you choose the right sales platform for your small business.
Read article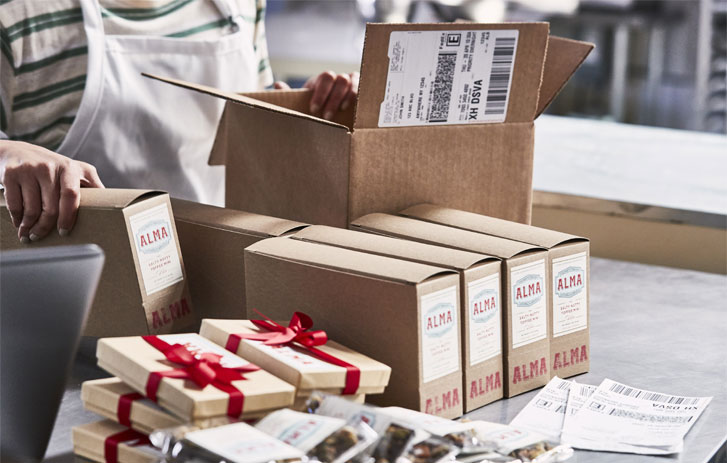 Custom-branded boxes and printed inserts
See how to boost your small business brand using custom-branded boxes, packaging, and inserts.
Read article
E-Commerce Center
Your one stop for starting and growing your online business. Get resources for ecommerce shipping, fulfilling orders, and meeting expectations beyond delivery.
Explore section
Additional resources