MANCAN: Giving the wine industry a new edge
From lifelong best friends to business partners, the dynamic duo of Graham Veysey and Fisk Biggar are creative entrepreneurs who brought the first exclusive canned wine company to market via their brand MANCAN.  Loaded with premium California wines, a 2020 FedEx Small Business Grant Contest winner, MANCAN has gone from being sold store-to-store and bar-to-bar in San Francisco to being distributed throughout the U.S. and sold in outlets like Walmart and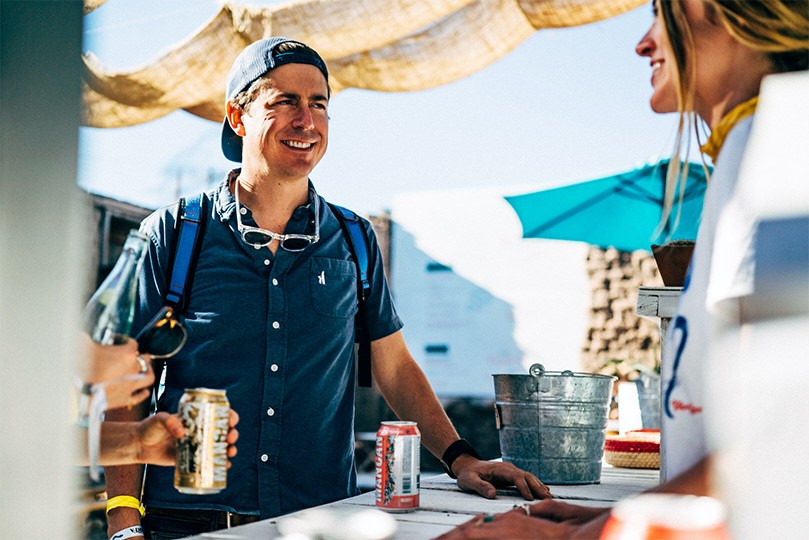 Whole Foods. It's been a jam-packed 5 years since launch, but growth has been rapid and their deep personal roots with each other and to their beloved Ohio where they work out of the old historical Ohio City Firehouse that emblazes every can of MANCAN Wine.
We chatted with Graham and Fisk for a little Q&A to get answers to some of the top questions and challenges asked by small businesses looking to grow their business.
How did MANCAN come to be?
Graham: In the spring of 2014, I was renovating an old firehouse, covered in construction dust and went to the neighborhood bar for a drink. I was craving wine and they had all these craft beers in cans, and I wondered, "Why isn't there wine in a can?" Fisk was at business school at the time, so I reached out to him and said, "What do you think about putting an awesome wine in a can?" And he said, "Sign me up." After a year and a half of finding a winemaker who shared our philosophy, we knew we needed to have the highest caliber of juice in every can, create a supply chain that could keep up with the demand and create a business model that was functional in our creation of MANCAN as a brand.
What kind of team does it take to run MANCAN?
Graham: We have a team who busts their tail ends day in and day out. Being able to pivot like we have early in the pandemic has been something that's been trying but rewarding. We couldn't have done it without a great team of individuals.
From this period we're living through, I'll always remember everyone on our team saying, "What do I need to do right now to help?" I think, especially for the first two or three weeks, everyone was trying to figure out what was happening and everybody raised their hand and said, "What do you need from me right now?" and that was pretty much the coolest thing that happened over that course of time, is just seeing how fast everyone was willing to step up. We went from doing 250 shipments a month to doing over 3,000 and that's not an easy thing to do.
Who is your core audience and how do you reach them?
Graham: Our target group are millennials and soccer dads. It's folks that are not only social but have an everyday go-to. And, our marketing tactics right now are all digital and collaborative in nature.
Fisk: Through our branding. We did focus group testing with the brand name "MANCAN," which had the rhyme and the resonance, and we found that the brand still resonated with the female audience, but also with a male audience. We were confident that it would stand out and have enough edge while not pushing the envelope too far. We wanted it to be inclusive and it has been.
How important has your brand story to your success?
Fisk: Graham mentioned how important storytelling is to him personally and professionally. But as we're building this company, whether it's our story or the company's story, we want to make sure that we're communicating that because we know that's what resonates with people, especially as craft brands emerge, whether it's in beer and now, luckily, in wine.
What are your top 3 tips for small-business success?
Be goal-oriented. We believe that being clear on what you want to accomplish and giving yourself goals to achieve is one of the most important aspects of being successful in any business.
Work hard and be kind. Not only is this on a sign in our office, but it's the mantra we live by.
Ask the question, be relentless. Don't be afraid to ask questions – whatever it is – because the worst people can say is no. At the end of the day, have the confidence to go back and ask more questions because you have to believe in what you're doing and you have to have grit and determination.
Related reading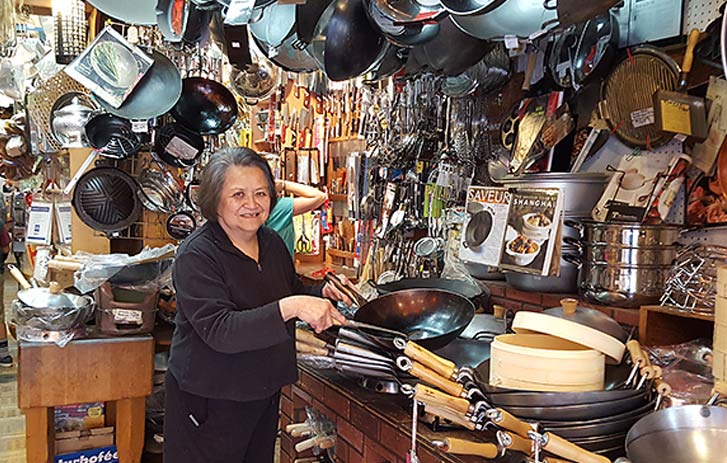 Grants power growth
FedEx Small Business Grant Contest winners share how grant money funded growth, marketing, and manufacturing improvements.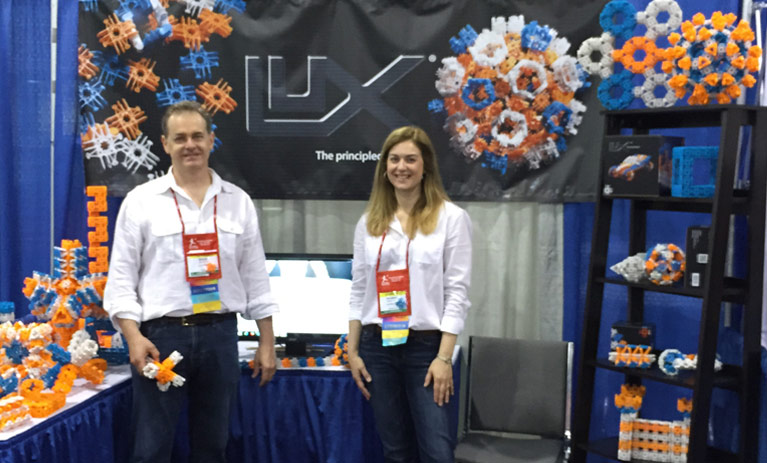 Meet the 2019 winners
Get inspired by the winners of the 2019 FedEx Small Business Grant Contest. See their innovative products and business drive in action.
Additional resources