Pit Barrel Cooker, Veteran-owned business establishing a new standard in outdoor cooking
After his return from serving as a Navy Corpsman assigned to the Marine Corps on deployment in Iraq, Noah Glanville was greeted by veterans with a barbeque to honor their work overseas. The smell of the charcoal and food reminded him he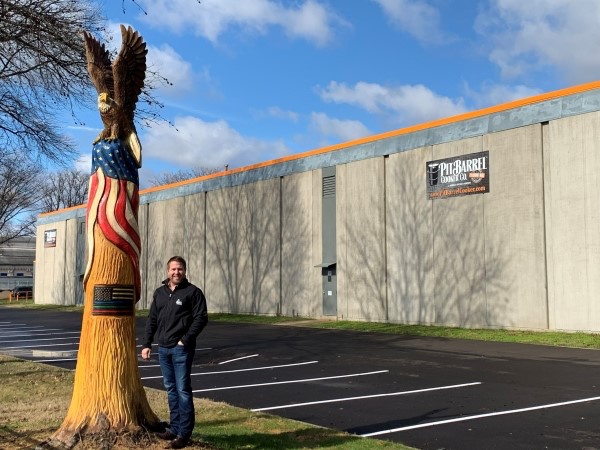 was home and provided a feeling of comfort. After deploying overseas with the military and as a private security contractor, Noah returned with post-traumatic stress disorder. Instead of continuing to let it take a toll on him, he decided to focus his time and energy into building a business with his wife, Amber, and 2020 FedEx Small Business Grant winner and Veteran Honor recipient, Pit Barrel Cooker was born.
Let's dive into some Q&A with Noah on his business success and tips for small businesses getting started.
How do you ship your product?
My wife, Amber, and I decided to move to Kentucky for a change of pace and we are now able to ship to roughly 65% of the U.S. population in two days or less with ground shipping via FedEx. I'm not one to sugarcoat anything, but our relationship with FedEx has truly been like a family. FedEx takes care of their own people and we are proud to have been using FedEx shipping services for the past 10 years.
How are you planning on using your grant?
Our headquarters is located in an area that is economically challenged so we want to employ as many people as we can from here. We also built a lifestyle room to host events for both corporate and private parties, shoot our videos and host lifestyle classes. Places like Austin, Kansas City, Memphis and Nashville are known for their barbeque and we want to spearhead making Kentucky known for it, too. Additionally, we also want to support our veterans. I was in the military and they're near and dear to my heart.
Do you have any advice to new business owners?
We have maintained control of our business. Amber and I own the entire company on our own, so no one else is involved. If I could give any advice to business owners, it's to hang on to your company. There are going to be people who want to get into your business the moment they see a flicker of hope but keep control of your entire business. It's a great feeling when we tell people we own a business and have been able to manage it. However, it did cost us a lot of money. At one point we maxed out every credit card we had, and I thought we were in more debt than we could ever pay off, but now, we're debt free and grew 58.9% last year. Amber and I always try to find the silver lining in everything. Even if you get kicked hard, there's probably still a lesson you could learn from that fall.
What are your top 3 tips for small-business success?
Be okay with being uncomfortable. My biggest advice to anyone starting a business is not to worry about being comfortable for many years. It's a huge sacrifice that your family needs to be on board with. For many years, our kids saw us on the phone nonstop, but we set a goal that after five years into our business we would be at a place where we could make more time to go to events, watch our kids play sports and spend more quality time with them without our business lacking any attention
Be passionate. You have to find and work with people you trust. You all have to be passionate about pushing the business forward.
Don't take things personally. Amber learned early in our business journey not to take things personally. It's just business. Recognize when people you're working with, whether it's web developers or designers, aren't working to your standards and be okay with replacing them and finding someone who connects better with you.  
Related reading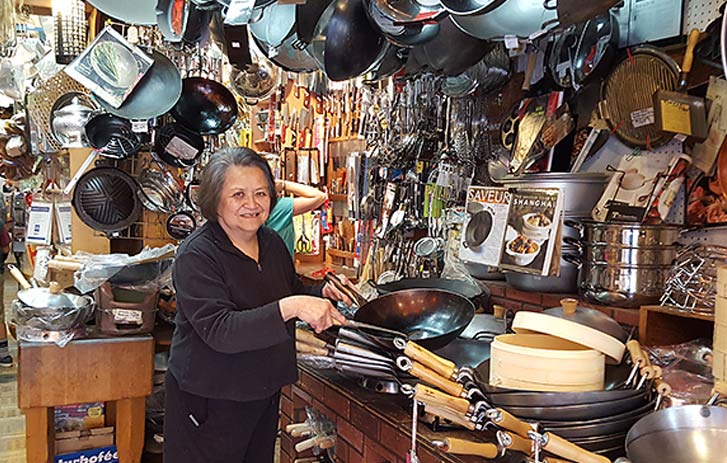 Grants power growth
FedEx Small Business Grant Contest winners share how grant money funded growth, marketing, and manufacturing improvements.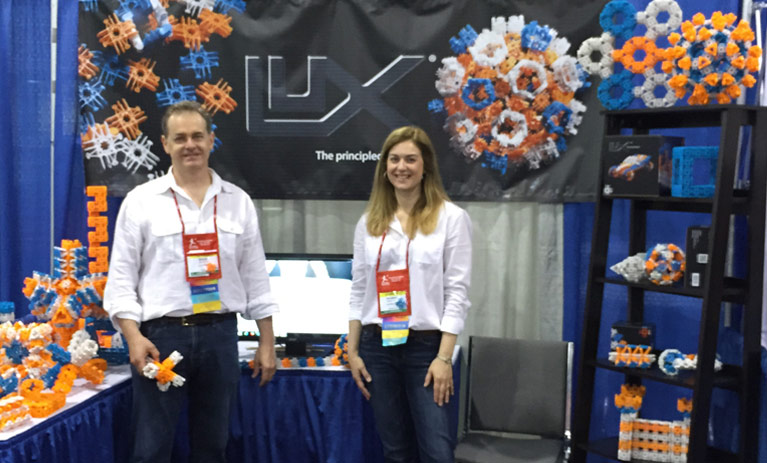 Meet the 2019 winners
Get inspired by the winners of the 2019 FedEx Small Business Grant Contest. See their innovative products and business drive in action.
Additional resources