VOXAPOD: Providing accessible and environmentally sustainable menstrual care
VOXAPOD, a 2020 FedEx Small Business Grant winner, wants to make sure all menstruators have access to safe and healthy period care. Founder, Amanda Wilson, invested 18 months collecting feedback from a focus group of diverse women to 
develop a uniquely designed menstrual cup that would not only be more comfortable and easier to use, but also eliminate tons of single-use disposables from being discarded into our landfills and waterways every year. As a benefit corporation, VOXAPOD is fighting the gender gap, reducing waste, and building stronger communities. They donate period products and 2% of profits to keep girls in school and provide menstrual health education, while creating a safe space and conversations to reduce the global stigma that surrounds menstruation and women's health issues.
Let's dive into some Q&A with Amanda on her business success and her tips for small businesses getting started.
Can you tell us a little about your supply chain?
VOXAPOD® is headquartered in Portland, Oregon with our menstrual cup manufacturer being based in California. Our fabric storage cases are manufactured at Portland Garment Factory, a woman-owned benefit corporation––they are one of only nine garment factories in the world that has obtained a B Lab certification. With the recent outbreak of COVID-19, PGF pivoted a portion of their manufacturing to meet the growing demand of masks and gowns for healthcare workers. We're incredibly proud to partner with them and support their work.

About 85% of our supply chain, whether it's packaging, promotional pieces that we use, or contractors that we hire, are all either minority-owned or woman-owned. Our supply chain is very consciously sought out and selected, and we carefully consider our operation methods to reduce our carbon footprint and ensure our products are made sustainably. We look to build long-term partnerships with contractors, freelancers, and supply chain partners that align with our values. Currently, all of our product is shipped to our headquarters in Portland, where we package and ship it out. We're working towards outsourcing to a co-packer within the next 6-12 months as we expand our operations.  All of our international orders are shipped through FedEx via APC Postal Logistics.
What is your company's mission?
Our mission is to ensure that all menstruators have access to safe period care and that no girl is denied education or opportunity because of her biology. We donate product and 2% of our profits to our impact partners, with our key partner, Femme International, being located in Kenya and Tanzania, Africa. We choose partners that we believe are addressing the problem systemically and factoring the environmental impact of their work. Femme International distributes both reusable pads and menstrual cups while providing menstrual health education and advocacy to keep girls in school. We donate funds in addition to products because we want to support the educational programming and operations of our partners that empower girls to make informed decisions about their bodies and health. We also have a handful of impact partners in the US, including youth conservation crew, girls in transition homes who have been victims of sex-trafficking, and LGBTQ communities that sometimes face discrimination and stigma when purchasing period care products.
How are you going to use your grant?
VOXAPOD will use the FedEx Small Business Grant to hire an Operations Manager to oversee day-to-day logistics, grow production and market reach, improve supply chain management, and expand outreach and product donation in the US, Africa, and India. Print and business services will be used to ship donated products to girls in need, to print marketing materials to launch our ambassador program and amplify awareness with our target market, and to curate materials for a duplicatable menstrual health workshop. Having a menstrual health workshop resource will allow us to offer programming to impact partners that want to help distribute products but are in need of educational materials. It will save them time and money while making the impact more effective.
What are your top 3 tips for small-business success?
Don't give up. There are always going to be naysayers when you have innovative or progressive idea, but that can also mean you're onto something and you should keep going. Every failure is an opportunity to learn, grow and do better — embrace it.
Consider alternative funding. We've had success with crowdfunding, bootstrapping, and grants, but have also experienced our fair share of failures and closed doors. Often with crowdfunding you have exactly 30 days to figure out what marketing works and implement it so you can raise the amount needed to get your product to market. If you something isn't working, don't be afraid to pull the plug and pivot another direction. In any case, tracking metrics is so important to figure out what is working and inform the direction of the business. We also recommend working with advisors and consultants to counter founder bias and blind spots.
Work with people who share your passion. When skill set aligns with passion, the outcome is magical. Our entire team is made up of humans that are passionate about the mission and vision of what we do, and it is reflected in their work. For example, in hiring a product designer, I wanted someone that understood the value of creating a sustainable product for social impact, but also that would take the design process seriously and not shy away from the subject matter as a result of stigma.  Steven Dodson, our product designer, not only rallied and advocated on our behalf throughout the concept to market process, but also contributed thoughtful authorship to the design of the product itself based on user feedback and years of extensive experience in product development. This sentiment can easily be echoed for each individual on our team––they inspire me as a founder, and that is invaluable.
Related reading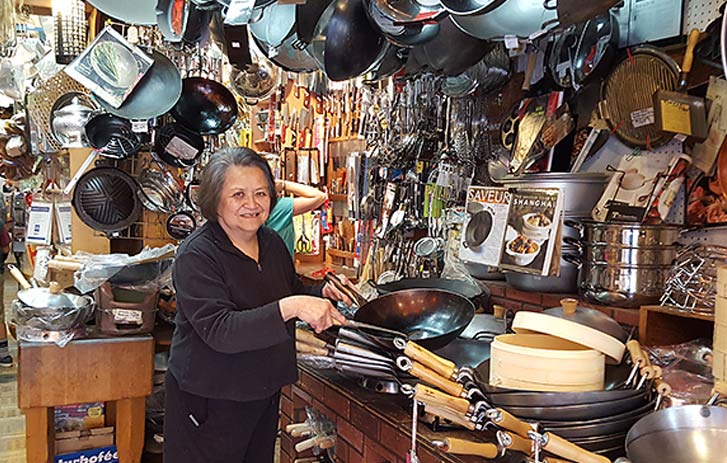 Grants power growth
FedEx Small Business Grant Contest winners share how grant money funded growth, marketing, and manufacturing improvements.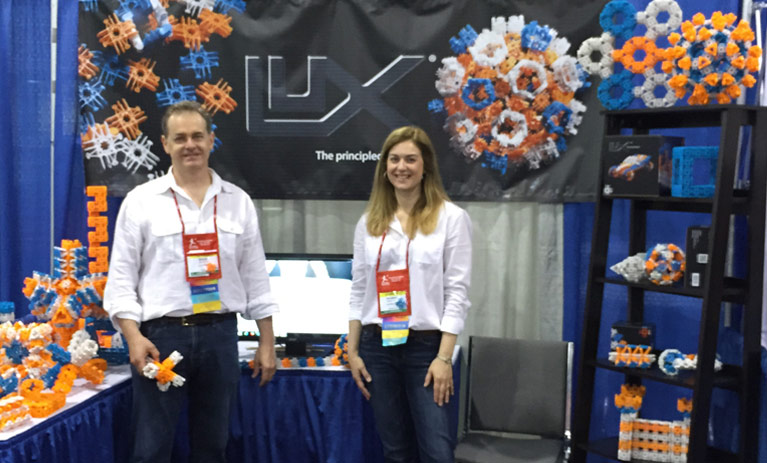 Meet the 2019 winners
Get inspired by the winners of the 2019 FedEx Small Business Grant Contest. See their innovative products and business drive in action.
Additional resources