Waterlust: Creating products to help fund research and educate the world on environmental conservation
With a one-time purchase from 2020 FedEx Small Business Grant winner Waterlust, 10% of the profits will be donated to researchers that are doing high-impact work on marine species and ecosystems. Fiona and Patrick Rynne, along with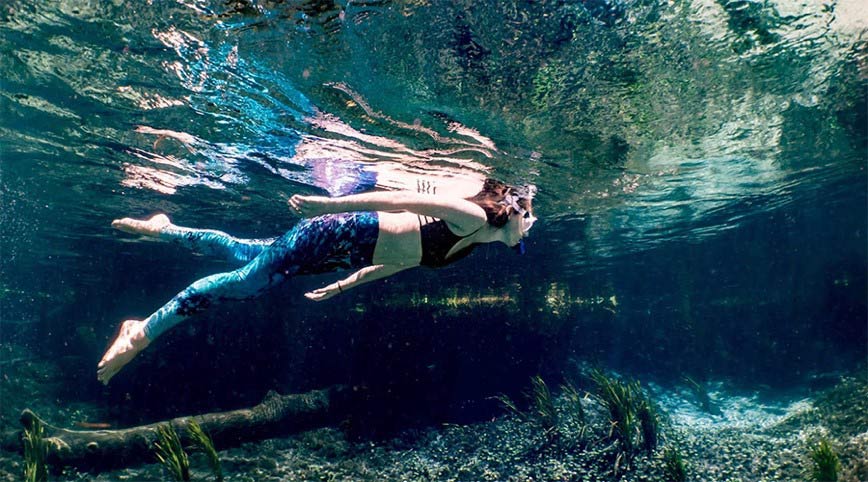 Fiona's sister Laura Graham, came up with the idea to create apparel that could help educate the world and fund research for environmental conservation during their time as graduate students at the University of Miami's Rosensteil School of Marine and Atmospheric Science. Fiona, Patrick, and Laura were able to create advocate apparel that supports many different marine causes – so every time someone wears an item from their brand, they are reminded of the issues that are impacting marine life. 
How do you disseminate information about your products and the causes you support?
Patrick: We use both organic and paid media to reach our target audience. We have a good following on Facebook and Instagram, and over 18,000 people subscribed to our emails. When someone signs up for our newsletter, they are added to our "Welcome Series," during which they will receive six to seven personalized emails from me, Laura and Fiona. The emails introduce people to the brand, where we come from, our whole story. We found that kind of welcome series has been helpful in getting everyone educated on who we are when they discover us.
Additionally, our interns, which we brought on through the Rosenstiel School of Marine and Atmospheric Science at the University of Miami, are working on post-purchase email flows, which are triggered by a product purchase. When someone buys a product that supports a certain cause they will receive a series of emails on the history of that cause, the first discoveries of the animal, when the research started, what the main threats are and who is currently conducting research on them. We donate 10% of the profits of every product to researchers that are doing high impact work on that species or ecosystem, and we are also using the post-purchase email flows to introduce customers to those partners and their research. Then, we wrap up each customer's email series with recommendations from the scientists on how to help that species they supported.
What is your manufacturing process like?
Laura: We started out locally in Miami but were having issues with manufacturers meeting our high-quality expectations.  In an attempt to keep our carbon footprint down we tried to source domestically, but we really struggled to find good, consistent quality in the U.S. Right now, our primary manufacturer is in Guatemala, which is still close in proximity, keeping our footprint low, and their quality is amazing. They're owned by an American family who was also struggling in the same way as us in trying to manufacture domestically while not being able to find the quality they wanted, so they started their own manufacturing facility in Guatemala. Currently, we buy all our fabrics in the U.S., which are sourced from bottles recycled in North Carolina. We ship the fabric down to Guatemala to have the garments cut, sewn and printed, and then we send them back to Miami where we do our distribution.
How do you fulfill and ship your products?
Fiona: People purchase orders through Shopify and then we use a software called ShipStation. We do all our shipping and fulfillment ourselves. We're currently working from home in a little cottage in the back where all of our inventory is housed. We go to the cottage, print the labels, fulfill orders and ship them out. Our packaging has always been important to us too, so we use 100% recycled poly-mailers. We try to minimize the packaging that we're including with the garments, and our hang tags are a 100% recycled material, like cardboard. We include a postcard with each product that shares information on the species and ecosystem they supported. For example, if someone purchases whale shark leggings, they'll arrive with a postcard with information on whale sharks and a list that outlines what they can do to help. The idea is that the postcard would be your first advocate action. You can send this postcard to someone so then they can also learn about whale sharks.
What are your top 3 tips for small-business success?
Be scrappy. This day and age, it's easier than ever to start a business, but it's harder than ever to make it survive. Starting a business is quite easy based on all the resources that are available to people on the internet but turning it into something that works is a different story. If you have a problem, solve it yourself if you have no money or limited resources. Be scrappy and just get out there and do it. (Patrick)
Don't be afraid to learn. Constantly keeping a pulse for what's going on in the industry is important. It's helpful to attend different trade shows to see what people are talking about and how the industry is evolving. I also subscribe to a variety of newsletters and news alerts to stay up to date. (Laura)
Find your soulmates. Find soulmates you know you can work with. Having the partnerships we have has really made all the difference. (Fiona)
Related reading
Small businesses benefit from inclusivity
Discover how four businesses focused on diversity, equity, and inclusion to serve the underserved. These FedEx small business grant winners flourished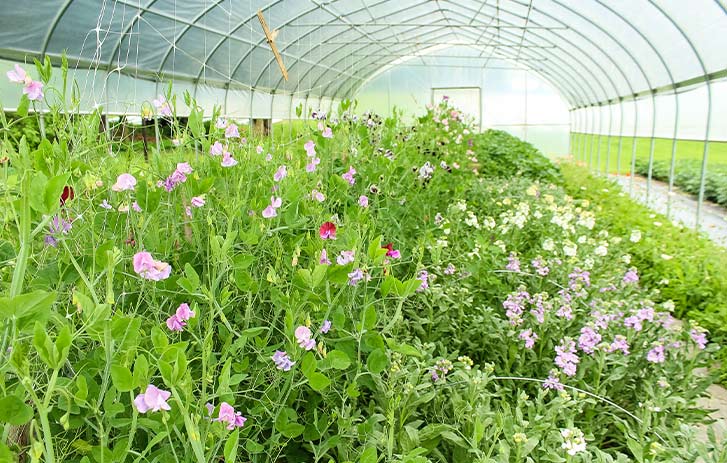 Small business resilience during pandemic
Find out how these FedEx small business grant winners remained resilient and thrived during the COVID-19 pandemic.
Read article
Additional resources