Oprah delivers possibilities with help from FedEx
Pam Johnson
March 1, 2019
"I lost it.  I mean, I couldn't believe it." That's how 24 year-old Slee (short for Slindokuhle Accurate Mathebula) says she felt the moment she got the news that she had been accepted into the Oprah Winfrey Leadership Academy for Girls (OWLAG).  Competition is keen for admission to the prestigious school which opened its doors in 2007 and offers an enviable academic curriculum to students from nearby communities in South Africa.
Slee is a 2013 OWLAG alum who will soon complete a graduate program at one of the leading banks in South Africa.  Like many of her peers, Slee has returned to OWLAG for the latest special event– the December 1st commencement ceremony for the class of 2018.
Slee joins another returning alum, Kirsten-Lee Naidoo, Class of 2014, who has just completed her college career at the University of Witwatersrand in Johannesburg.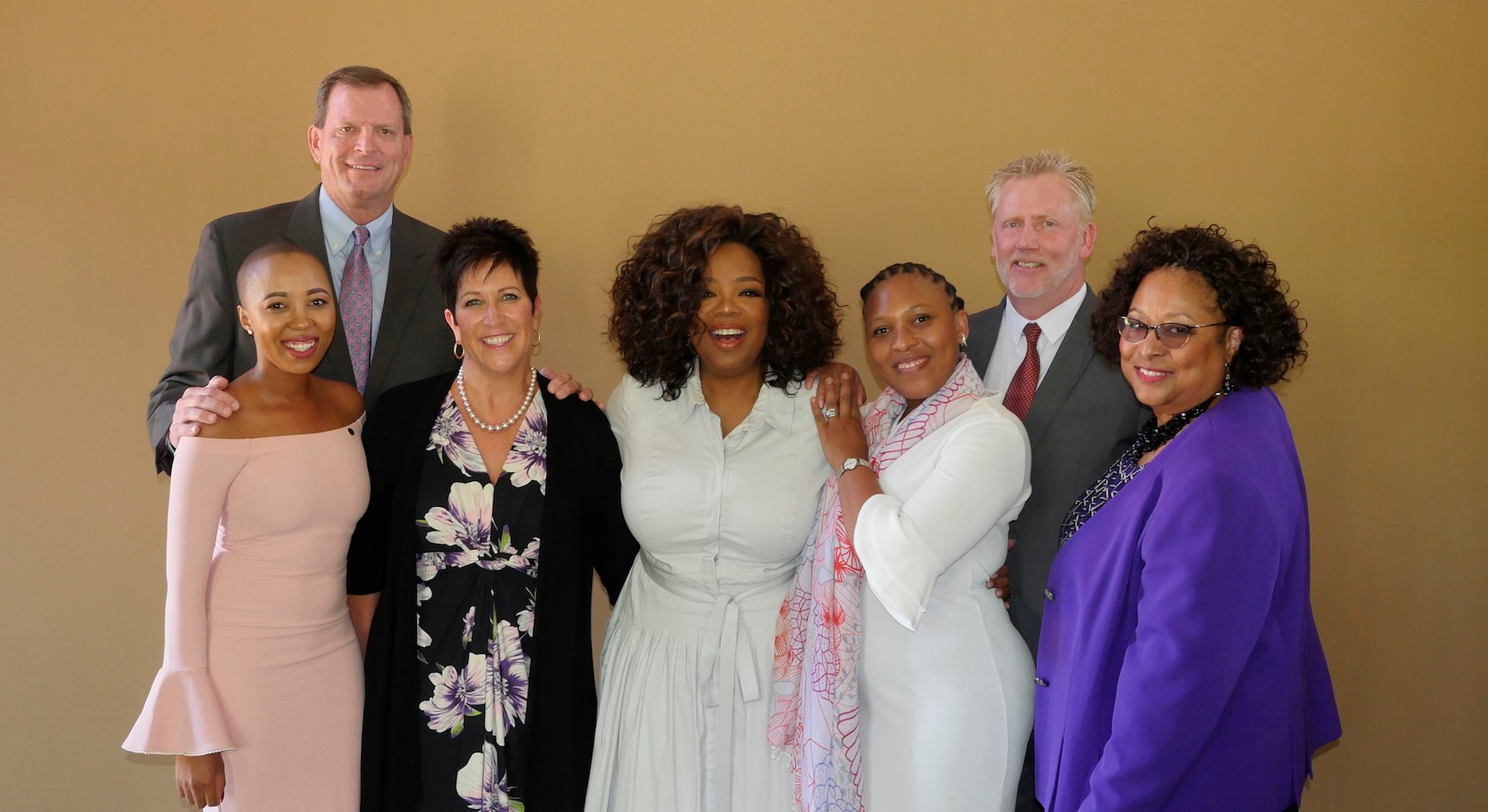 The commencement is also a homecoming for Refilwe Digoamaje, who was part of the first group of learners to join OWLAG. She graduated in 2012 and is currently an intern in the Marketing Department at FedEx Express in Johannesburg. "One of my favorite memories of OWLAG was the first time I went to the academy, Ms. Winfrey stood outside the gates waiting for us as we arrived," recalls Refilwe. "I remember being overwhelmed by how big the campus was and the how big the buildings were.  It had never occurred to me that my house back home was so tiny or that I was actually poor. And for the first time it clicked, because I could have everything and anything I wanted."
OWLAG's website describes the student body as "academically gifted girls who come from disadvantaged backgrounds."  The girls live in a boarding-school environment for five years – from grades 8 through 12. Many receive scholarships, or bursaries as they are called in South Africa. FedEx has been providing scholarship money for OWLAG students for 4 years.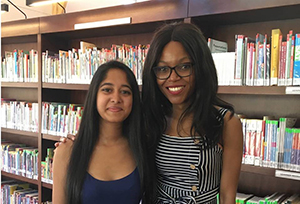 "We consider it a very worthwhile investment," says Mike Higley, VP of Operations for FedEx in Southern Africa. "Refilwe represents the high-caliber type of graduate that OWLAG is developing every year, " adds Andre Bresler, Managing Director of FedEx in South Africa. "OWLAG is changing lives for the better, and we are very proud to play a role in helping to make that happen."
Oprah Winfrey built the school as the fulfillment of a promise she made to her friend, former President of South Africa, the late Nelson Mandela.  The groundbreaking ceremony took place in 2002 and Oprah oversaw virtually all aspects of the project – from the design of the 57 acre campus that features a dining hall, library, theatre and classrooms – down to the choice of the bed linens in the dormitories, and the tiles and grout in the floor.  She's invested more than $200 million from her foundation.
Oprah herself spends a considerable amount of time at the school.  The students call her "Mom O" and all of the alums we talked with say some of their favorite OWLAG memories were the regular fireside chats "Mom O" had with them.
"We talked about everything and anything," says Refilwe. "I take those conversations with me everywhere, and most of the time the advice we got during that time has only started making sense now that we are growing and 'Becoming.' "
Kirsten and Slee have fond memories of movie nights on the weekends. "Mom O would send us movies that were not yet available in South Africa," remembers Kirsten.  Slee adds "we would have popcorn and snacks and enjoy those special times with our sisters."
The OWLAG experience is definitely providing students opportunities for a future they never even knew existed when they were younger.
Says Refilwe, "Being an OWLAG girl has opened doors that a lot of girls with my background do not get. And more importantly it has given me the confidence to boldly WALK through those doors, and speak my truth!"
After OWLAG, Slee attended the University of Johannesburg and graduated cum laude with a degree in psychology.  She's using that knowledge in the banking industry – addressing the mental health issues that lead to the alarmingly high suicide rate associated with certain high-stress careers in the banking industry, particularly traders.  Her supervisor at the bank told her "we need your brain" to help study the problem and find solutions. 
Kirsten enjoyed many areas of study at OWLAG, including history.  But her newly-earned college degree is in Game design. "I knew I loved art, I knew I loved programming," she explains. "Then I found out about game design which kind of incorporated all the things that I enjoyed. I realized this is exactly where I wanted to be."  She says she loves the educational possibilities of storytelling through games.
Refilwe says after her FedEx internship she envisions a career in consulting or coaching, helping corporations learn how to recruit and retain millennials and Gen Z employees. "There's a notion that the younger generations are notorious for job-hopping, costing companies a lot of money. My goal is to help companies know how to make themselves more attractive to these generations and more importantly, how to retain them. 60% of Africa's population is below 26 years old – it is crucial to know who these people are and what makes them tick."
About 15 OWLAG alums who attended the December 2018 commencement also joined sponsors, school leaders and others at a post-ceremony luncheon. Oprah had the young women tell the crowd about how OWLAG has impacted their lives.  All attended college in Africa and abroad, and all expressed gratitude for the opportunity to dream bigger dreams than they once thought were possible.
Oprah says the success of her OWLAG girls is what brings her the most joy in life.  She said her mentor, the late poet Maya Angelou said 'your legacy is not some big grand thing like monuments or names on buildings.  It's really what you do every day that you will be accountable for when you take your last breath.'  Oprah told the crowd "So I'm feeling pretty satisfied.  That last breath is gonna be a good one."