Support your customers beyond delivery
Support your customers beyond delivery
Talk to customers about FedEx Delivery Manager®. They get delivery control. You get fewer "where's my package?" calls. 
There's more than one way to make a label. Printed, preprinted, email — choose what works best for you and your customer.

Decrease customer service calls when you provide tracking numbers for your shipments. See the options and resources.
---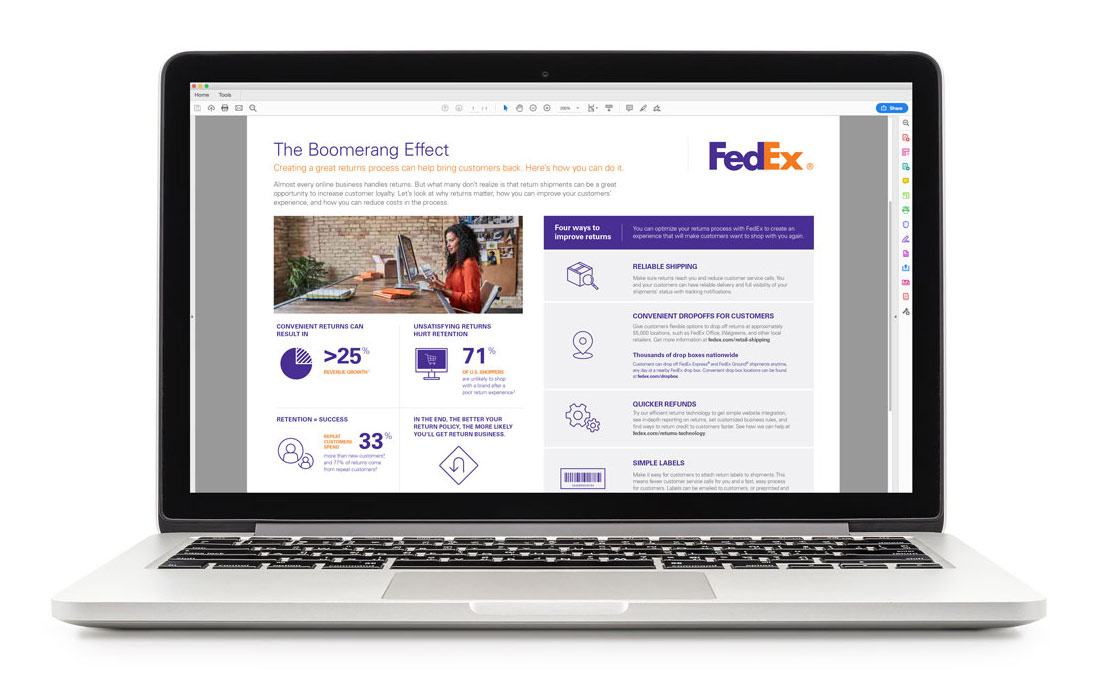 Create a better returns experience
Get four ways to make your returns process simpler and more convenient. For you and your customers. Learn why and how returns bring shoppers back for more.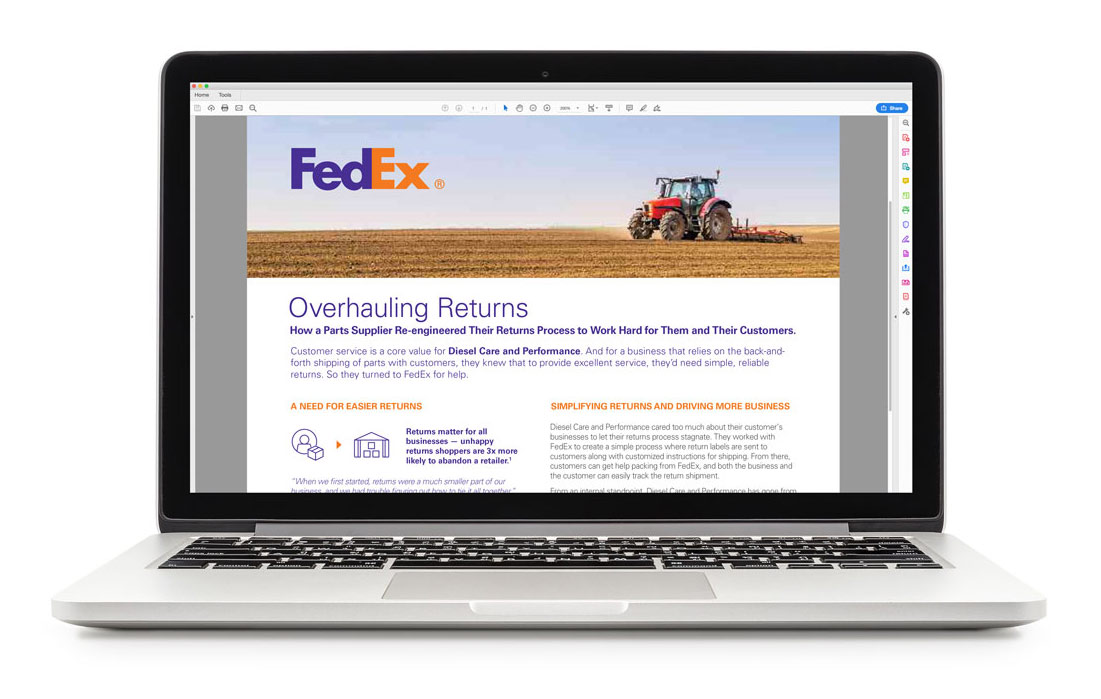 See a returns process overhaul in action
A national diesel parts supplier reengineered their returns process. Now it works harder for them and their customers. See how FedEx can help you do the same.
Get help for your small business
Take the next step