Holiday Shipping Resources
Holiday Shipping Resources
Unwrap a better season with no additional holiday residential surcharges on packages
Unwrap a better season with no additional holiday residential surcharges on packages
To help you make the most of every opportunity during this busy season, FedEx is not charging additional holiday residential surcharges on packages. Other surcharges and fees may apply.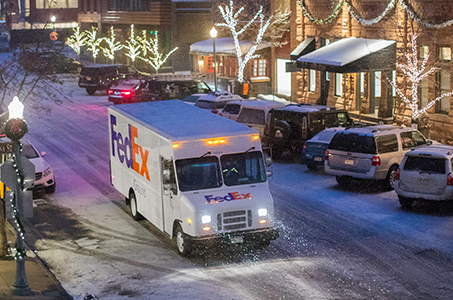 Plan ahead with our holiday service schedule
Check out our service availability and hours of operation in our year-end schedule or for the entire holiday season.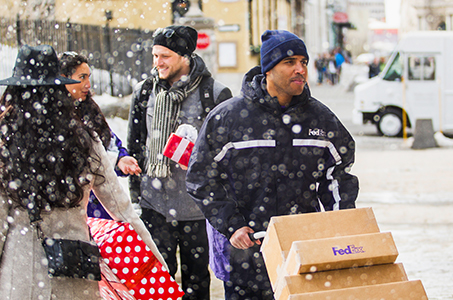 Reach customers before it's too late
No customer wants to go into the holidays empty-handed. Make sure you know the last days to ship so packages arrive before Tuesday, December 25.

Meet customers where they are this holiday season
Did you know 80% of people in the U.S. are within five miles of a convenient FedEx pickup location? 
FedEx drop boxes — easier returns for customers
Your customers can use thousands of drop boxes nationwide to return holiday orders — for both FedEx Express® and now FedEx Ground® shipments. 

Give the gift of convenient delivery
Give customers more delivery options with FedEx Delivery Manager.® They'll be able to request changes in delivery times and locations, sign for packages, and even place a vacation hold while they're away for the holidays. The FedEx Delivery Manager toolkit can help you promote this feature on your website and show customers you care about their convenience.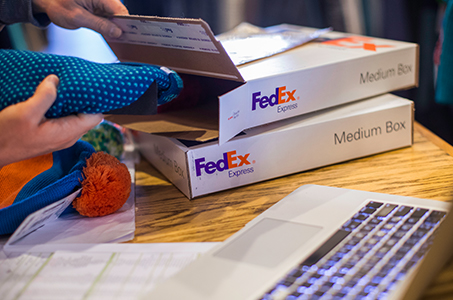 Clear customs — and your mind — this holiday season
Want to ship internationally and need help getting started? With FedEx International Shipping Assist, you can quickly and easily find resources to prepare your international shipments — so you won't miss the opportunity to grow your business this holiday season.
From shipping options, packing tips, peak season insights and more – the Holiday Help Hub at the FedEx Small Business Center has what you need to prepare your small business for the holiday rush.