FedEx® HealthCare Solutions
FedEx® HealthCare Solutions
Looking Beyond Trade Regulatory Information
by Christelle Laot
January 25, 2017
Finding and understanding regulatory information can be a daunting task. When it comes to trade compliance, the amount of regulatory information one has to browse through is enormous and time-consuming. There are import/export requirements by country, commodity type, packaging systems, carriers and modes of transportation. Fortunately, the FedEx® Global Trade Manager tool captures much of that basic information.
But once you have gathered regulatory information, acquired basic trade knowledge and continued maintaining regulatory surveillance, how do you turn regulatory information into regulatory intelligence?
This step implies that you have been able to apply knowledge by analyzing relevant regulations. Obviously, such an intellectual capability does not occur overnight.
At FedEx Express, the Regulatory Affairs & Trade Compliance team reads and discusses regulatory information internally on a daily basis. This team routinely posts "RegAlerts" on the internal FedEx website, which provide timely global trade compliance changes. Regular conference calls are scheduled involving both U.S. and other regional regulatory members to exchange information, agree on interpretation and address regulatory matters across the global spectrum. Thanks to diverse professional backgrounds, the trade compliance team can understand and address upcoming challenges, build strategy and develop creative clearance solutions. Many shippers actually provide feedback on the solutions that are being proposed through consultative guidance.
Why is this analysis so important?
As you monitor the ever-changing trade regulatory landscape, look for best practices and capture thoughts of regulators, you are able to identify trends and anticipate business implications. You can determine the impact to your operations, business and customers, and make recommendations.
When this analysis is combined with strategic efforts at influencing regulators and shaping the future, you can turn regulatory intelligence into a competitive advantage.
---
Christelle Laot
Technical Fellow
Dr. Christelle Laot joined FedEx Express in 2007 and is currently technical fellow in the FedEx healthcare industry vertical. In this role, she provides thought leadership, strategic direction and subject matter expertise for healthcare transportation. Prior to her work with FedEx, Dr. Laot held managerial positions in R&D, innovation and strategy at Bayer in Germany for about six years.
Dr. Laot obtained a PhD and MS in chemical engineering from Virginia Tech (USA), a Diplôme d'Ingénieur from UTC Compiègne (France), as well as an MBA from HEC Montreal (Canada).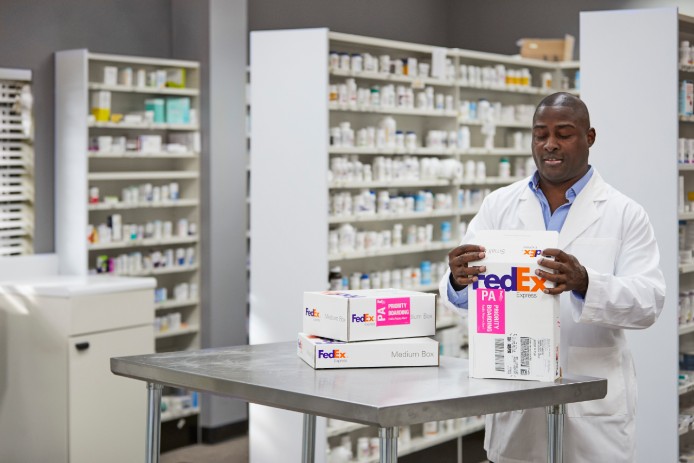 FedEx HealthCare Solutions Knowledge Center
Check out our library of articles, videos and webinars that discuss the healthcare supply chain as it looks today and where it's headed in the future. Plus, learn from experts how innovative technology, strong connectivity and data-driven solutions will help improve the healthcare industry.