FedEx International MailService®
FedEx International MailService®
A simple, economical solution for mailing printed materials and low-value dutiable commodities to countries around the globe.
A simple, economical solution for mailing printed materials and low-value dutiable commodities to countries around the globe.
Enjoy Cost Savings and Efficient Deliveries
When it comes to shipping low-value, low-weight goods, FedEx International MailService is the service of choice for many e-commerce businesses.
You can reach customers at nearly any address in any country around the world, and you'll save on shipping costs for items such as apparel and health and beauty products, as well as books, magazines and other printed matter. Plus, with the time you'll save by having us handle the mail processing for you, you'll have more time to take care of other important business tasks.
Talk to your FedEx Account Executive to learn more.
Service Details: FedEx International MailService
Delivery Times
Either 4–7 (premium service) or 7–11 (standard service) international business days from pickup to hand-off to the destination country postal service. Delivery times to final recipients vary by country.
Service Days
Monday–Friday.
Delivery Area
FedEx International MailService destinations served (PDF).
Package Size and Weight
Place international mail in a FedEx International MailService bag or box (up to 50 lbs. per bag or box). Call 1.888.339.6245 to order packaging supplies and preprinted air waybills.
Additional Information

FedEx or our designee stamps and sorts each piece then tenders the shipment to the postal authority in the destination country for delivery. Some low-value dutiable commodities (CDs, household goods, film) may be accepted. The FedEx International Mail View® service option provides online visibility into mail movement, allowing shippers to track the status of shipments to those countries that scan and report postal ID data.

View Terms and Conditions.

To learn more, go to our FedEx International MailService website.

Learn more about how to ship internationally via FedEx.

FedEx Network
FedEx Express
---
Additional Shipping Options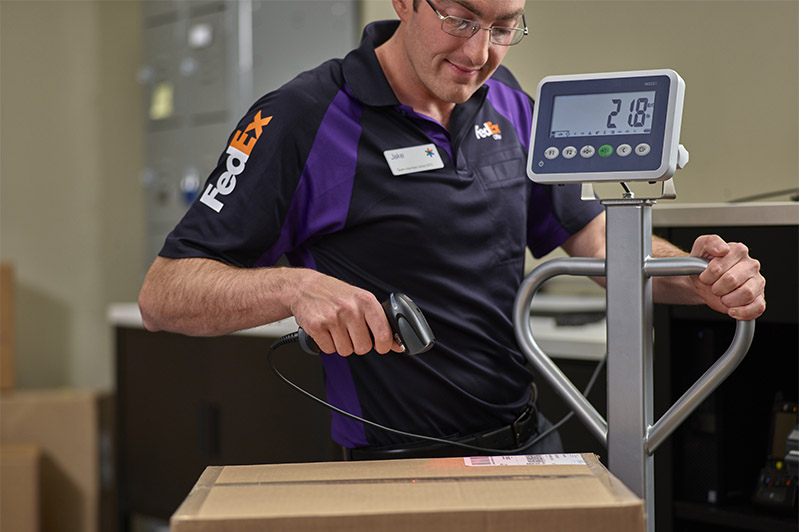 U.S. Package Shipping
Choose from various delivery options and speeds for your package shipments.
View U.S. services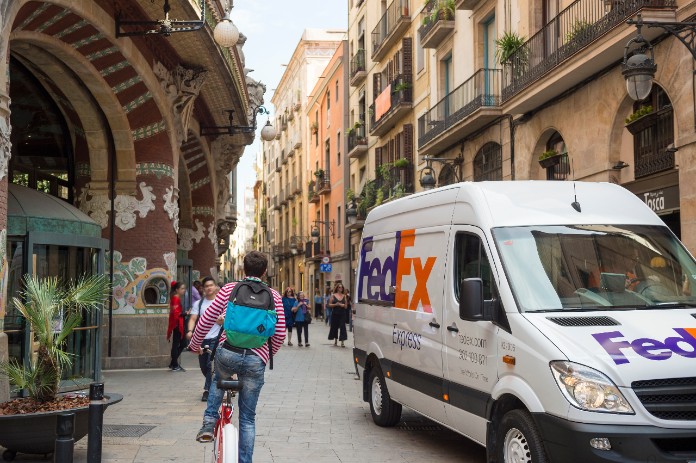 International Services
Ship to more than 220 countries and territories worldwide. Get access to package and freight shipping solutions.
Ship International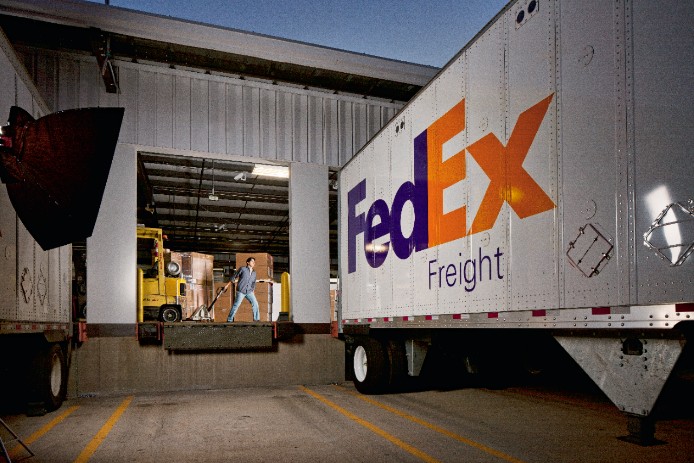 U.S. Freight Shipping
For shipments over 150 lbs., take advantage of our streamlined network.
freight services
Helpful Resources
Secure a Competitive Edge
For business tips, marketing strategies, e-commerce solutions and more, go to the FedEx® Small Business Center.
Gain insight