Find FedEx Where You Shop
Find FedEx Where You Shop
Conveniently pick up and drop off packages inside Walgreens, as well as select grocery and specialty stores near you.

Conveniently pick up and drop off packages inside Walgreens, as well as select grocery and specialty stores near you.

Drop Off and Pick Up on Your Way
When and Where You Want
Now packages run on your schedule. Save a trip when you pick up or drop off at Walgreens or a participating retailer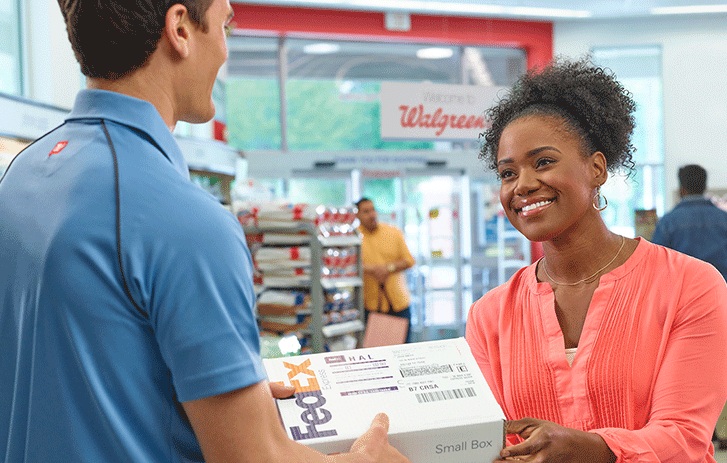 Safe and Secure
Not going to be home? Not a problem. Request to have online order shipments or other packages securely held for pickup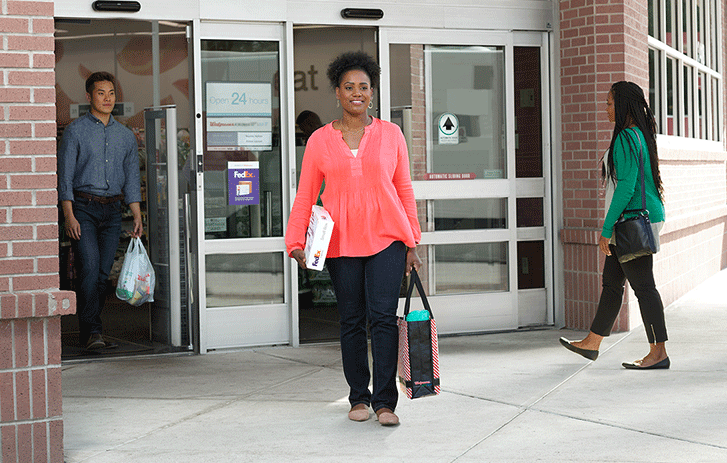 In Your Neighborhood
With over 9,000 new locations nationwide and more on the way, you're free to pick up and drop off where you already shop. 

Participating Retailers
Take More Control of Your Packages
Pick Up Your Package
Received an alert that your package has arrived at the pickup location? Bring your government-issued photo ID and tracking number

HOURS AND DIRECTIONS
Drop Off Where You Shop
Follow these three easy steps to prepare your package for dropoff at a participating location near you.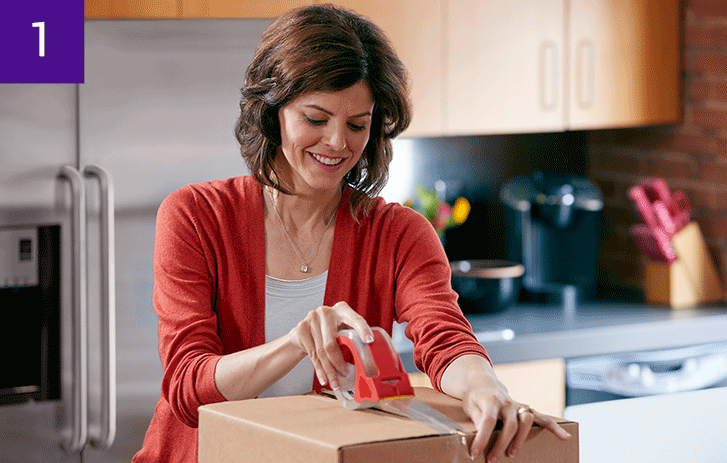 Pack and Seal Your Package
Before dropping off, make sure the package is in good condition, is securely sealed and weighs 55 pounds or less.
PACKAGE GUIDELINES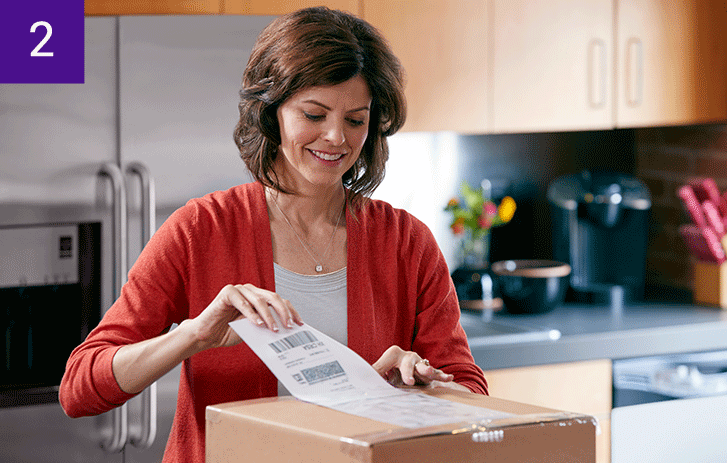 Affix a Shipping Label
Quickly and easily create, print and pay for a label with your FedEx account or credit card. Have a return label? Affix it and go.
CREATE A LABEL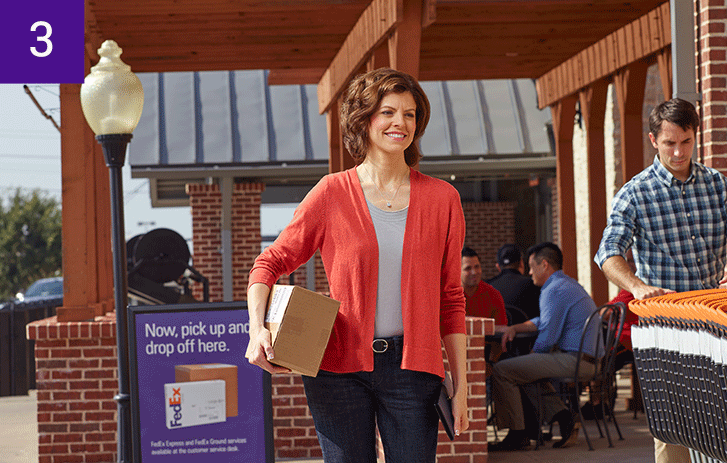 Drop Off at a Nearby Location
Once your package is sealed and labeled, drop it off at a participating Walgreens, grocery or specialty store near you.
FIND DROPOFF LOCATION
Acceptable packages are securely sealed and properly labeled with a FedEx Express or FedEx Ground shipping label.
Unacceptable packages:
-          Weigh more than 55 pounds
-          Are larger than 48" x 25" x 25"
-          Contain dry ice
-          Contain dangerous goods or hazardous materials
-          Are packed using damaged or improper packaging
-          Contain live animals
Frequently Asked Questions
No. There are no additional fees for picking up or dropping off a package at these locations.
FedEx is helping you pick up and drop off your FedEx® packages at new locations that are most convenient for you. These locations are close to where you work, live or play, and some are even open for extended hours. Now you have more locations to drop off a prepackaged and prelabeled FedEx package or have packages held securely for you to pick up at your convenience. 
Once you are inside one of these new locations, look for FedEx signage or go to the main counter/register for assistance.
Dropoff and pickup are now available nationwide at new Walgreens locations, and at select grocery stores, specialty stores and FedEx Authorized ShipCenter® locations near you. FedEx pickup and dropoff are generally available during normal hours of operations for each retailer, but vary by location. In some cases, that is 24 hours/7 days a week.