The 4 Cs: Elements of effective business card design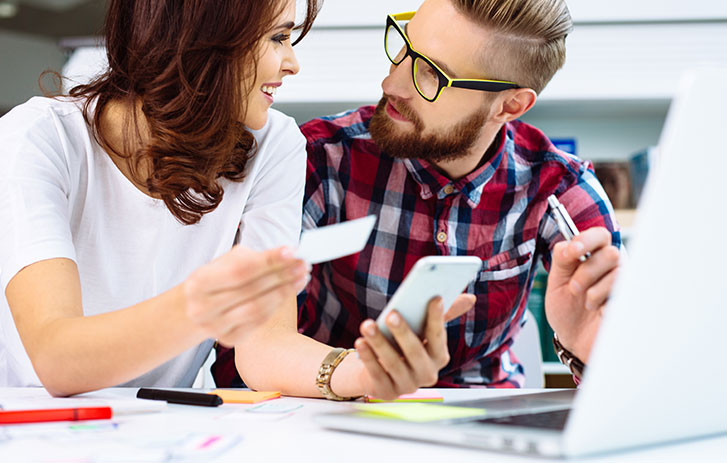 Your business card is part of your first impression. Fancy fonts, a picture of your founder or a list of your social media accounts may seem relevant to you, but they could be compromising the impact of your business card.
Your business card design reflects the personality and professionalism of your company.  For an attorney or accountant who wants to convey order and authority, flowy, cursive fonts or creative imagery can take away from the simple, professional tone many jobs require. Those same features, however, could be perfect for a daycare business or videographer.
Striking the right balance of each element lets you create a professional business card design that leaves a positive impression.
How to design a business card
 Keep these four Cs in mind when you plan your business card layout: clarity, color, consistency, and crispness.
1. Clarity

The goal of a business card is always the same—to quickly and easily let the holder know who you are, what you do and how to reach you. Multiple social media links, lengthy mottos or interesting facts about the company can quickly overwhelm your 2 x 3.5 inches of print space.

Choose a font that's simple and reflects your professionalism. Some of the best fonts for business cards are Arial or Helvetica, because they're sans-serif fonts that are easy to read. 
It's okay to have two font sizes on your card—your name and job title may be larger than your phone number, for example. However, show that you are decisive and stick to a single font style. Multiple lettering styles in such a small space will inevitably look cluttered and distracted—that's not the image you want to convey to someone interested in working with you.
2. Color
If your services can be described in joyful splashes of primaries or tasteful blends of modern hues—or if your ideal client prefers whimsical or the unexpected—design your card the same way.
On the other hand, if your work leans more toward traditional services like bookkeeping, keep it clear and straightforward with a two-tone or black-and-white design. Let your card speak to what your clients want from you and your company.
3. Consistency
A business card is the embodiment of your brand, and branding is an essential component of company recognition and growth. Your logo is the unifying visual element of your business card. Make it the basis for your card's design and the largest visible element. Be sure to use the same color scheme and style as your company's website and print materials, like letterhead and brochures.
4. Crispness and quality
A polished business card makes all the difference in how potential clients perceive your company. Have you ever received a wrinkled card that's clearly spent months in the person's wallet? It's a better experience to pocket a crisp business card that looks so fresh you can almost smell the ink drying. FedEx Office offers sturdy card in 100-, 110- and 130lb. paper weight.
It may seem superficial to think that potential clients interpret the quality of how we conduct business by the way we treat our business cards, but perception is everything. A worn and imperfect card can read as less-than-perfect service.
Likewise, avoid handwritten corrections. If you know your contact information is in flux, print new cards in small batches. Always keep the perception of your business clear and professional.
How to cater your business card design to your audience
Design your business card around your clientele. If you cater to wealthy individuals seeking luxury, choose thicker paper and a classy design like the gold fade. If your target customers are nature lovers, convey like-mindedness with a design like a leaves pattern. Do you need to appeal to seniors? Build your design around a business card font that's easy to read, with a phone number that stands out.
What to put on a business card
Carefully consider what information should be on a business card before filling the space with text. If you're not sure what to put on your business card, stick with the basics—name, business, address, website, phone and email.
The decision to include a photo or your social media information depends on your profession. If you're a one-person business or you work one-on-one with clients, a business card with your photo makes it feel personal and helps establish trust. Skip a photo if your company has several employees—your picture can be misleading if you won't necessarily be the one working with them.
Additionally, exercise caution when including social media accounts on your business cards. Business pages and handles are popular marketing tools, but your personal accounts can come across as unprofessional.
The color, design and information you use on your business card should tell a story that draws in your perfect clients. When you can tell that story clearly, then you'll know you have business cards that stand out from the rest. If you are looking to create a card for your business, FedEx Office can help with all of your business card design and printing needs.
Related reading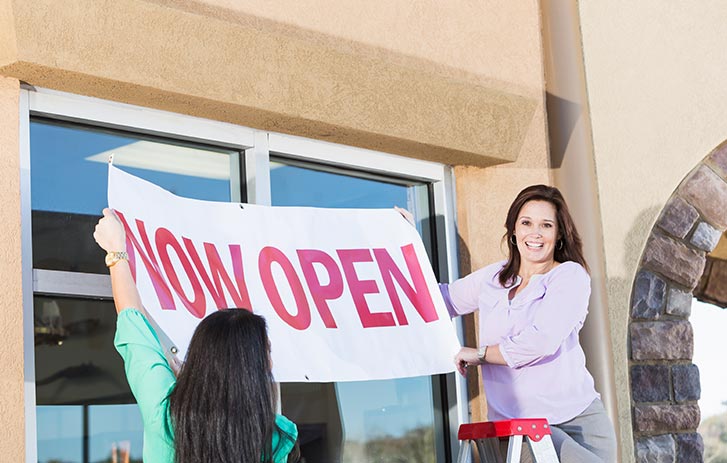 How to make a banner for your business
Banner design for business marketing requires inspiration, a strong message and attractive visual content.
Read article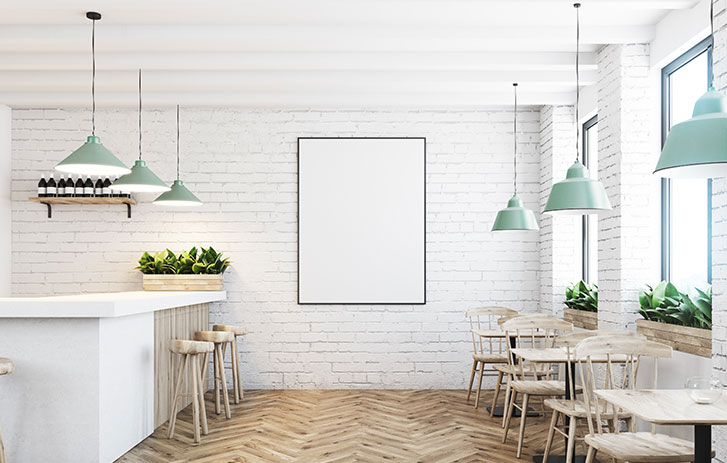 How to create a poster
Learn how to design your own poster with these tips to create a memorable, eye-catching business poster.
read more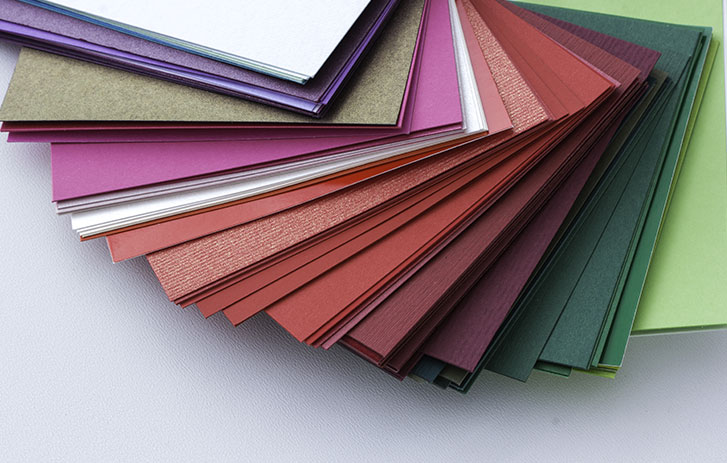 Choosing types of paper for printing
To choose the best type of paper for printing your project, consider factors like finish, thickness and cardstock paper weight.
Read more
Additional resources