How to choose the best type of paper for your print job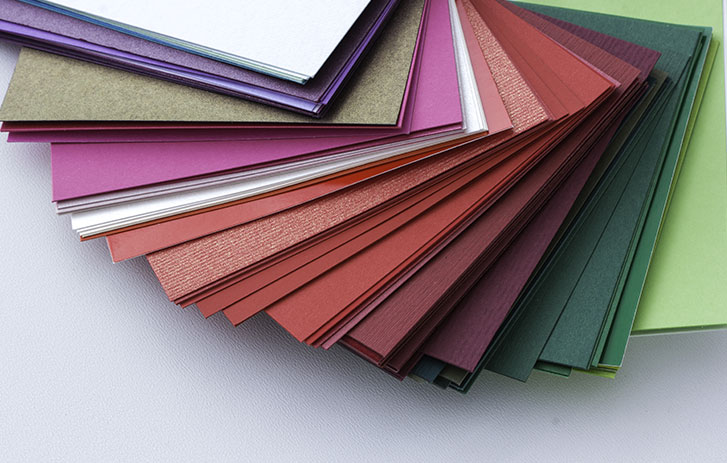 Whether it's a simple office notecard, business card or an eye-catching brochure to wow your customers, printing tasks call for different types of paper. White inkjet paper works well for day-to-day print jobs, but some projects — especially those delivered to clients — require special printing paper with a glossy finish or heavy-duty thickness.
Understanding the different types of printer paper will help your projects look their best. Then use our finish and paper weight guide to find the right kind of paper for any project.
Understanding different types of paper for printing
Not all paper is treated — or produced — equally. Before you choose the finish and weight for your project, find the best paper for the task. The most common types are:
Cardstock: Cardstock printer paper is thicker than ordinary paper. Its thickness and durability mean it's often used to create paper menus, postcards and invitations. Cardstock can be coated or uncoated, depending on the project
Cardboard: Cardboard is made from unbleached wood pulp and consists of two smooth outer layers and one corrugated inner layer.  It's a heavy-duty choice for shipping materials and tasks where durability outweighs appearances.
Foam board: Foam board, or foam core, has a polystyrene core layered between two pieces of paper. Foam board is a popular choice for business professionals because it's an inexpensive, lightweight and sturdy printer paper—perfect for presentations.
Coated vs. uncoated paper
A coated or uncoated finish contributes to the paper's feel, texture and durability. Coated paper has a light layer of clay on the surface that sharpens images and details, with finishes ranging from matte to high gloss. It's best for projects that require the colors and pictures to be crisp, or if you need a long-lasting and moisture-resistant paper that will keep the ink from bleeding.


Coated paper is most often used for:
Product catalogs or magazines
Alternatively, uncoated paper doesn't have a layer covering the natural fibers, making it more absorbent than coated sheets. It's best for print jobs without images or if you need to write on the final product. Uncoated paper is most often used for:
Choosing the right printer paper weight
Weight selections for printer paper are often displayed as numbers and hash symbols. The "#" symbol refers to how much each ream weighs in pounds. For example, an 80-pound ream of cover stock may be sold as "80# cover." Cardstock paper weight is measured in points. Each point — such as 12 pt. or 16 pt. — represents the thickness in thousandths of an inch.
The right paper weight depends on your project. Typically, heavier paper is thicker and stiffer. Ask yourself these questions when considering your weight options: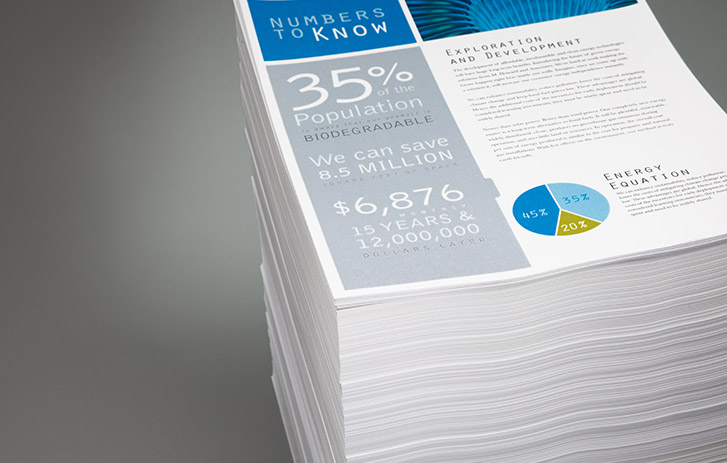 Do you need to fold the paper?
Is your project several pages?
Is it for internal communications or customer materials?
Are you using a lot of saturated colors and graphics?
When to use heavier paper
Heavier reams are best when you need your printing project to be durable and less susceptible to rips and wrinkles. Heavy sheets hold up better to embossing or foil stamping, and sturdy printer paper feels more impressive than your run-of-the-mill sheet. Heavy reams are the best quality paper for printing for these projects:
Every Door Direct Mail (EDDM)
U.S. postal regulations have thickness minimum requirements for some types of mail. You can find details about these regulations in the U.S. Postal Service's Physical Standards.
When to keep it light
Thin, lightweight paper may not be as flashy, but it is sufficient for budget projects. Lighter reams of paper cost much less, especially when you buy in bulk. Plus, lightweight paper means lower shipping costs, so use thinner sheets for mail that doesn't need to adhere to weight requirements. Ordinary printing assignments, like projects with high page counts, can also be printed on thinner paper.
Choosing the right printer paper weight
Now that you understand your paper choices, it's time to streamline your project. FedEx Office online printing services can help you get the job done. Use a custom design or browse our library of templates to create professional business cards and marketing materials that will make a great impression with your customers.
Related reading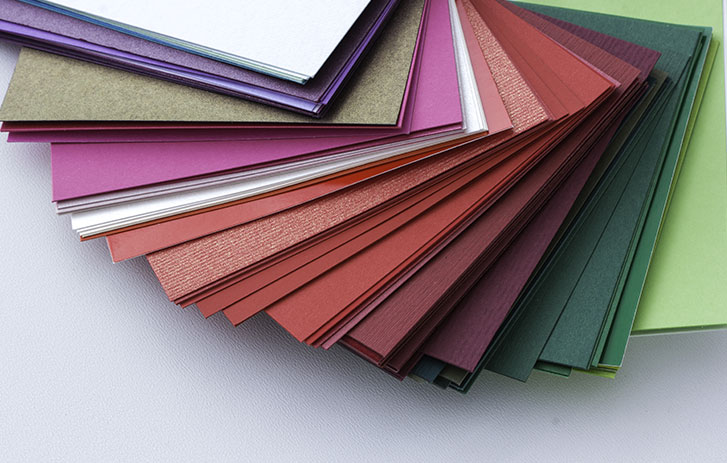 Choosing types of paper for printing
To choose the best type of paper for printing your project, consider factors like finish, thickness and cardstock paper weight.
Read more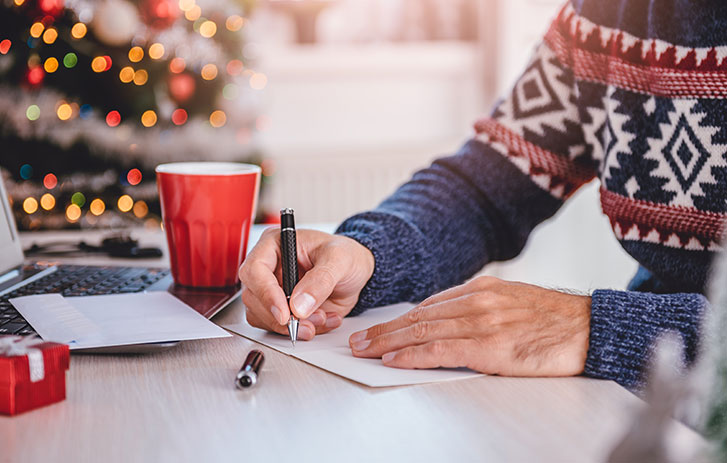 Company Christmas cards and holiday messages to clients
There are unspoken rules associated with company Christmas cards. Here's how to effectively communicate a Happy Holidays message to clients.
read article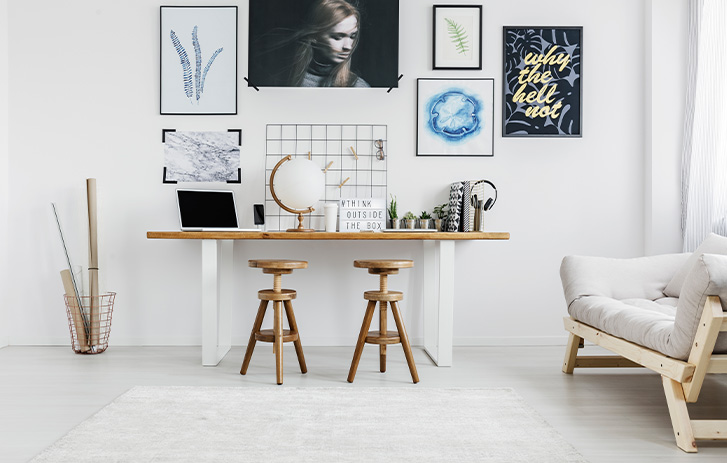 How to make a gallery wall in your home or office
There's an art to creating a gallery wall that best showcases your art or business assets. Here are some ideas for layout, printing and other tips.
read article
Additional resources
---
The information on this page and links provided are as a convenience and for informational purposes only; they do not constitute an endorsement or an approval by FedEx of any of business, products, services, or opinions of any other corporation or organization or individual. FedEx bears no responsibility for the accuracy, legality, or content of any external site or for that of subsequent links. It is important to do your own analysis based on your business needs before using any third-party products or services. Any actions you take upon the information on this page is strictly at your own risk.