Working from home tips from small businesses who have it down
Are you one of the many small business owners who has suddenly found themselves having to navigate the ups and downs of managing a remote workforce? For some, what used to seem like a future possibility has quickly become an immediate reality, transforming kitchens, bedrooms and even closets into makeshift workspaces. It's not easy, but there are proven approaches that can make the transition smoother.
To get a better understanding of how to best manage the remote working process, we spoke to a few of our past FedEx Small Business Grant Contest winners who have been utilizing remote workforces for years.
Even for those who have been doing this awhile, there's a lot to consider.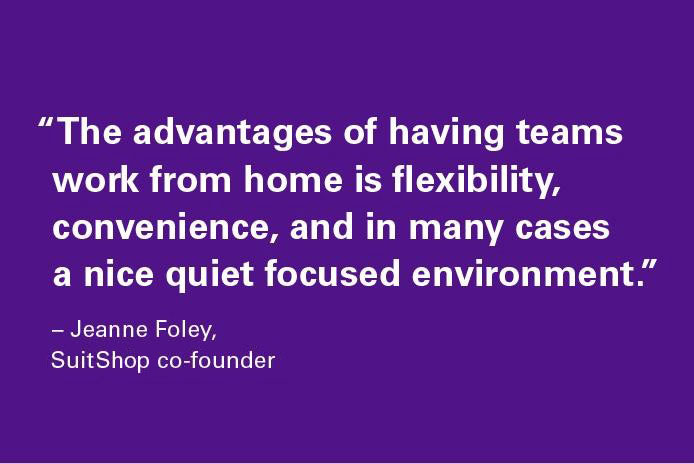 "The advantages of having teams work from home is flexibility, convenience and, in many cases, a nice quiet focused environment. Whereas, working in an office tends to create more collaboration, social interaction and camaraderie," said Jeanne Foley, cofounder of SuitShop. "But in both cases, there are disadvantages, and finding the right balance for each person is really the key. Some people need the office and social interaction to perform at their best and feel great. Some love and thrive at home. There is really a need for both depending on who you are and what you do."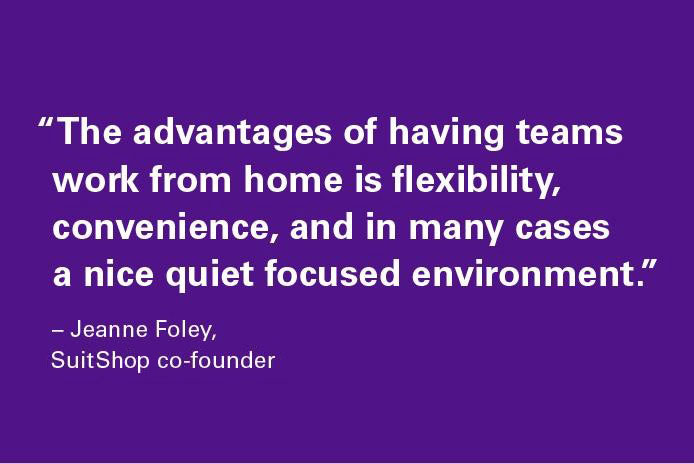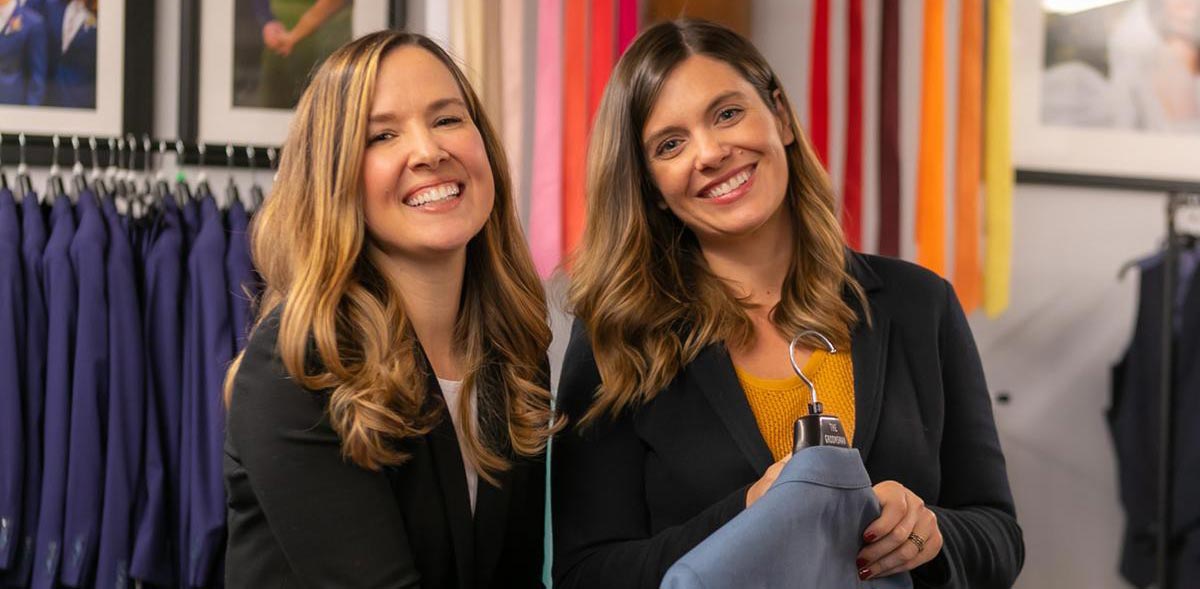 With employees spread throughout the country and world, these small business owners shared the following tips for making the most of a remote work environment.
1. Create structure and establish healthy boundaries for you and your team
As the lines between home and work life start to blur, it is important that teams keep a healthy balance.
Amanda Wilson, founder of VOXAPOD, recommends setting boundaries. "Only check your email at certain times of the day, otherwise down the rabbit hole you will go," she said. For her, four hour blocks of focused time are optimal. "Everyone on the team is sharpest and most productive at different times of the day. My optimal work happens somewhere between 6 a.m. and 11 a.m., so I try not to schedule meetings or respond to emails during that time."
Kat Samardzija, founder of Locker Lifestyle finds similar benefits from structuring her day. "Encourage teams to time block their days," she said. "Giving yourself structure and planning ahead of time will save you stress and take out the guesswork." Even with structure, Amanda has found it's important for teams to make a concerted effort to find a balance that works for them. "Be kind to yourself," she said. "Sometimes the best set plans are thwarted by the other roles you play in life. That doesn't mean you're failing. That means you're human."
2. Find ways to keep office culture alive
As electronic communication takes on a bigger role in team interactions, it's important to find ways to help teams stay connected, engaged and motivated. For Amanda's team, they purposefully sought out simple tools to help the team express themselves in fun ways. "We have parrot emojis that are drinking coffee, break dancing, and have bed head," she said. "Humans are emotional beings that are creative, expressive and clever. They long to connect and share emotions that come from wins, losses, mistakes, stress, embarrassment, joy or grief, so toss up a Gif that encapsulates an emotion you want to share with a team member."
The team at SuitShop has seen a need to check in more frequently with employees than before. "The downside to working remotely is the feeling that the team is a little more disconnected," said Jeanne. "So much happens in an office as far as listening to different conversations and brainstorming, so it's important to keep those things intact while being separate. We find a weekly team meeting and monthly touch base with each employee is very important, and we may increase the frequency depending on what each employee needs or wants."
3. Find the right tech for your team
From video meetings to chats, project management and cloud storage, the technology teams are using to collaborate remotely is more important than ever.
With so many options out there, don't hesitate to find a new solution if something isn't working for your team. "With the rest of the world going remote and bogging down the platforms, we've had to test a few different platforms to see which one streams with the fewest glitches," said Amanda.
SuitShop's team has turned to technology not only for their internal collaboration, but also for virtual client consultations. "We use Google Hangouts for virtual fittings, engaged couple consultations and team meetings. We are all constantly emailing and texting. We also have a pretty elaborate system of dashboard reporting tools that we designed to help us track progress and keep everyone organized. Those tools have been essential during this time and we will continue to build on those to cater to this new normal."
Rowena Scherer is the founder of eat2explore and has team members based throughout the U.S. and internationally. "I use Skype with my U.S. people and I use WhatsApp with my Asian team members, because that's what they use the most. Between Skype, WhatsApp and email, I can communicate with my full team and be available 24/7."
More information on finding the right technology solutions is available from Tech Chat with Small Businesses.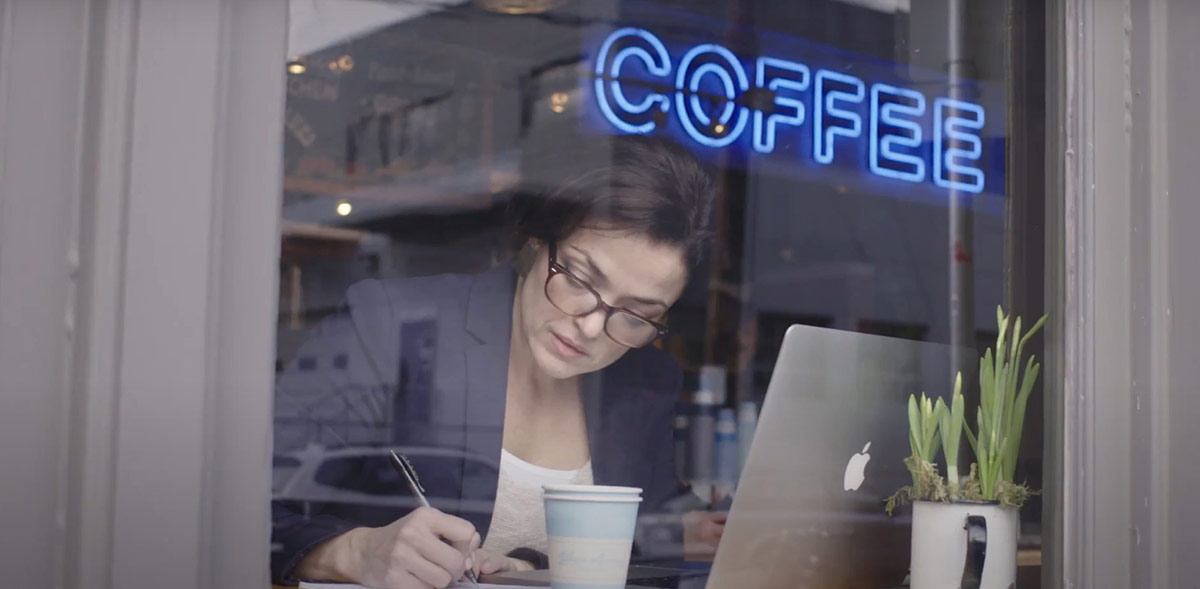 4. Provide team members with flexibility and autonomy
A sudden shift to remote working may mean team members are having to deal with competing responsibilities at home. Providing some additional flexibility and autonomy can go a long way to keeping teams excited about their work.
"Giving team members flexibility to work remotely has really helped us realize how flexible we are and will impact how we think about our showroom model going forward," said Jeanne from SuitShop.
Their team has found, in some cases, employees may even work better from home. "With less group distraction they can focus on their tasks and even do more! Others prefer being in the office and getting out of the house. So finding the right balance and offering those options to employees based on what works for them is proving to be beneficial to the business growth and to their level of happiness and job satisfaction," Jeanne said.
Amanda at VOXAPOD has also found providing flexibility leads to better work and happier team members. "Some of our contractors and team members are without their normal childcare and are juggling two very important roles from home," she said. "Allowing them to work remotely gives them the autonomy to care for those they deeply love, time-manage their work with current pandemic-life needs and be the best version of themselves. This, I believe, translates into their best work."
5. Hold team members accountable
Even with added flexibility, these small business owners have found teams still need clear goals and accountability to perform their best.
"For some, the lack of accountability when working at home leads them down a never-ending path of creative avoidance from work," said Amanda from VOXAPOD. She believes, "Having a schedule, milestones, KPIs and regular team meetings or huddles can help create regular accountability." Kat at Locker Lifestyle also found having employees "log their goals at the beginning of the week, along with their wins and what did and didn't work" can help the team reflect and improve.
Rowena at eat2explore says keeping remote teams accountable is about setting the right example. "If you're someone who's non-responsive, it's harder," she said. "To be able to work well remotely as a leader, means you need to be engaged and respond quickly."
Jeanne at SuitShop has found providing a clear-eyed view of business performance can also create a level of accountability for everyone. "It can be very stressful as an employee in a small business and the uncertainty with everything going on," she said. "We like to provide transparency to the financial health of the business, what targets we all need to be trying to hit and how important everyone's role is in making it through this stronger than we were before!"
Related reading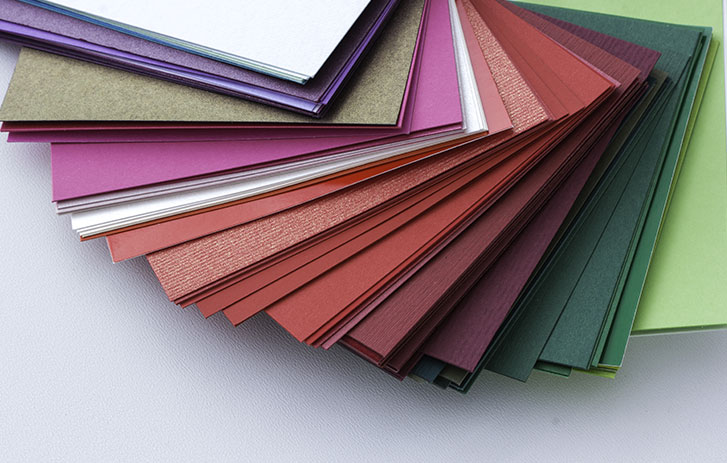 Choosing types of paper for printing
To choose the best type of paper for printing your project, consider factors like finish, thickness and cardstock paper weight.
Read more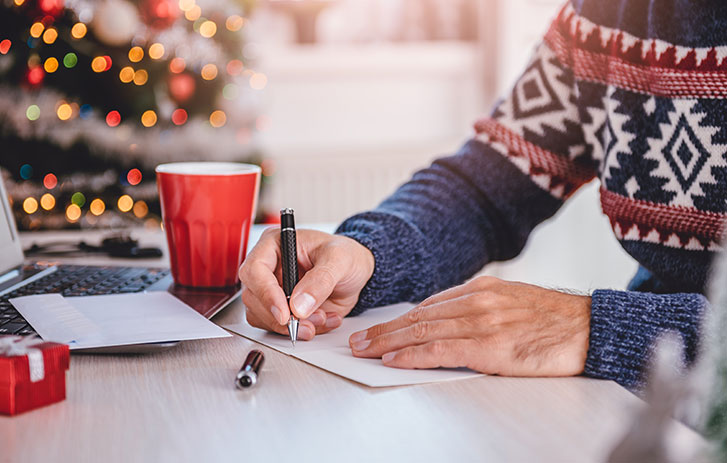 Company Christmas cards and holiday messages to clients
There are unspoken rules associated with company Christmas cards. Here's how to effectively communicate a Happy Holidays message to clients.
read article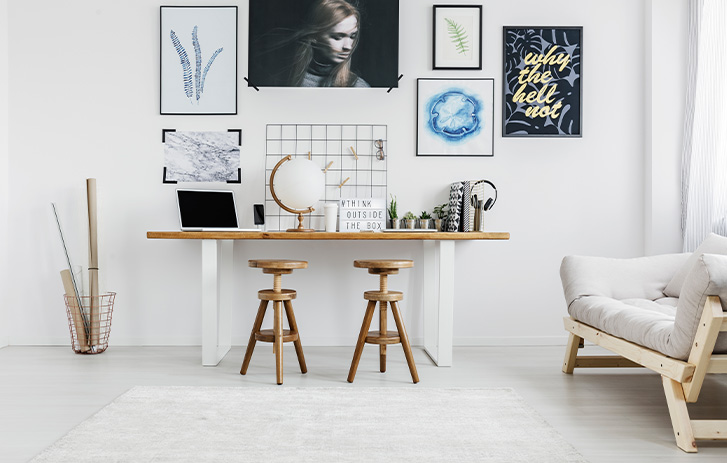 How to make a gallery wall in your home or office
There's an art to creating a gallery wall that best showcases your art or business assets. Here are some ideas for layout, printing and other tips.
read article
Additional resources