Guide to water-resistant paper: Best uses to keep your work dry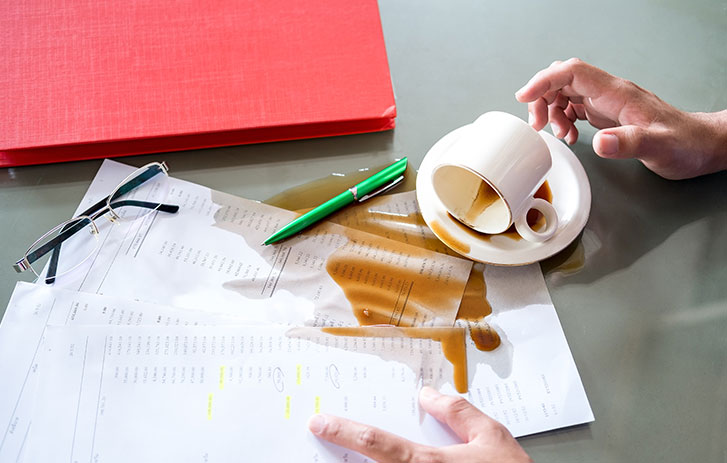 Standard printer paper doesn't cut it for every job. Plumbers, food service workers, medical employees and those with jobs based outside often require stronger paper that can withstand the elements. Water-resistant paper holds up to spills and leaks and makes it possible to read and write in rain, snow or even underwater. Sometimes called "waterproof paper," it's important to know that no paper is truly waterproof, even if it's able to be used underwater. Read on for more details about the benefits of water-resistant paper, how it's made and how it's used in several industries.
The perks of using water-resistant paper
Water-resistant sheets make some tasks simpler (or in many cases, possible). Water-resistant and synthetic paper is:
Resistant to tears and fading
Impervious to moisture like water rings and spills
More affordable than laminating
Water-resistant printer paper is also easy to write on. Use a soft #1 pencil or all-weather pen — some ink- and water-based pens won't work.
What is water-resistant paper made of?
Water-resistant printer paper is manufactured differently than cellulose-based sheets. One method coats the paper in wax or adhesives to create an outer layer that prevents water from soaking through. Another method adds fillers like calcium carbonate or barium sulfate to the pulp during production. Other techniques use synthetic materials like resin to make water-resistant paper. None of these result in truly waterproof paper, but they're pretty close.
Synthetic paper looks and feels like regular printer paper but is as durable as plastic, making it much more resistant to tearing when exposed to moisture, and is also recyclable.
Best uses for water-resistant paper
Aside from the occasional coffee spill, most office environments don't need water-resistant paper for daily use. For other industries, it makes day-to-day tasks a lot easier. Typical uses include:
Restaurant menus:

Accidents and spills happen all the time in the food industry. Toppled water glasses and greasy fingerprints result in dozens of paper menus getting thrown away every day. Switching to water-resistant paper menus saves money, reduces waste and allows them to be sanitized.\
Underwater note-taking:

Marine biologists might need to take notes on fish behavior. Biology students may record weather data in the rain, sleet or snow. Perhaps your best ideas come to you in the shower. Water-resistant paper makes it possible to jot down information and inspiration without any risk of smudging, tearing or soaking through.
Smudge-free maps:

National parks, ski resorts and other outdoor destinations offer trail maps for guests to take with them on their travels. If the weather gets unruly, travelers don't want to risk getting lost with illegible and water-damaged directions. Printing maps on water-resistant paper is a great option to hand out to hikers or to hang in common outdoor areas for easy reference.
Medical bracelets:

Patient bracelets are one of the most common uses for water-resistant paper in hospitals. These wristbands help identify patients and their medical needs, allowing doctors to provide proper care safely and quickly. They're especially important when patients cannot verbalize their ailments. Printing patient bracelets on water-resistant or synthetic paper keeps them intact for several days, saving valuable time and money
Water-resistant labels:

Food, beverages and makeup are the most common products that use water-resistant labels. A synthetic label lets you easily and professionally market your goods without worrying about smudged ink or blotchy graphics. If you work in an outdoor industry, water-resistant labels can also be used to organize equipment, tools and wet-weather clothing. 
How to print on water-resistant paper
Some printers include settings that work with water-resistant and synthetic paper. Dig out your printer's manual and look up the maximum paper density and temperature it can run. Make sure the water-resistant paper's grams per square meter (GSM) fit the printer's requirements. GSM refers to the paper's size, weight and melting point – the temperature paper can reach before it reacts and breaks down.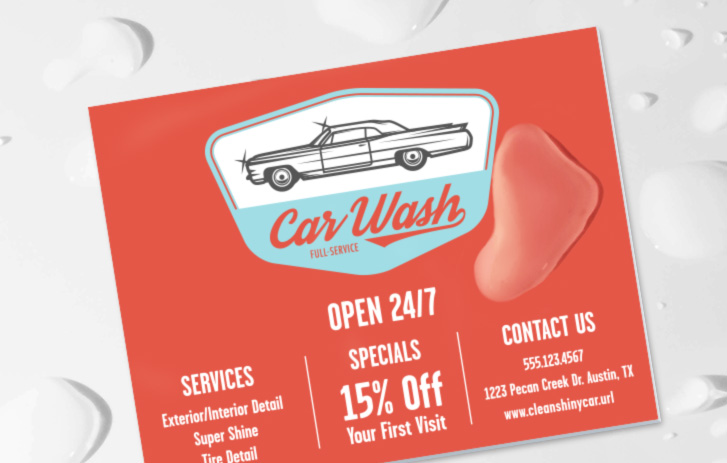 If your printer isn't compatible with water-resistant printer paper, hand the reins over to the experts. When you need to print quickly — and without the risk of error that comes with doing it on your own — turn to the FedEx Office printing services for water-resistant paper. Start your online print order and select water resistant paper under the specialty paper option. Whether you're printing new menus for your bakery or creating flyers to hang outside, water-resistant paper helps you create a durable and long-lasting product that can withstand any weather or liquid.
Related reading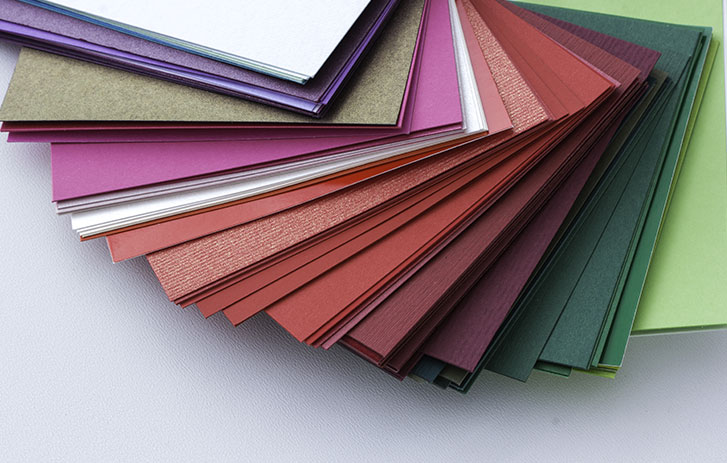 Choosing types of paper for printing
To choose the best type of paper for printing your project, consider factors like finish, thickness and cardstock paper weight.
Read more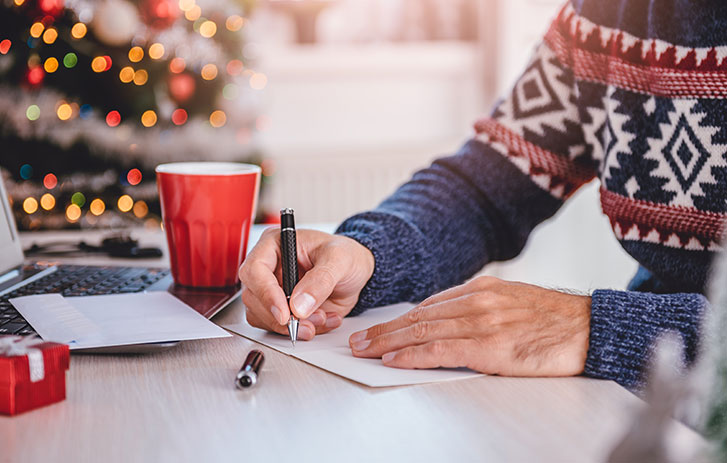 Company Christmas cards and holiday messages to clients
There are unspoken rules associated with company Christmas cards. Here's how to effectively communicate a Happy Holidays message to clients.
read article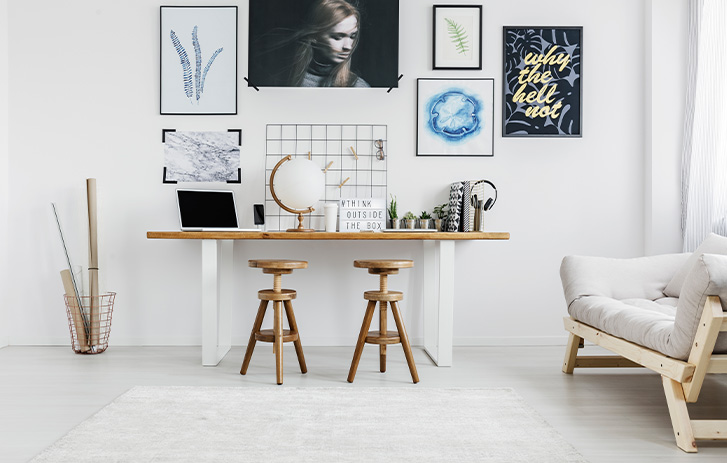 How to make a gallery wall in your home or office
There's an art to creating a gallery wall that best showcases your art or business assets. Here are some ideas for layout, printing and other tips.
read article
Additional resources
---
The information on this page and links provided are as a convenience and for informational purposes only; they do not constitute an endorsement or an approval by FedEx of any of business, products, services, or opinions of any other corporation or organization or individual. FedEx bears no responsibility for the accuracy, legality, or content of any external site or for that of subsequent links. It is important to do your own analysis based on your business needs before using any third-party products or services. Any actions you take upon the information on this page is strictly at your own risk.