Ten Easy Steps to Design Your Own Poster for Your Business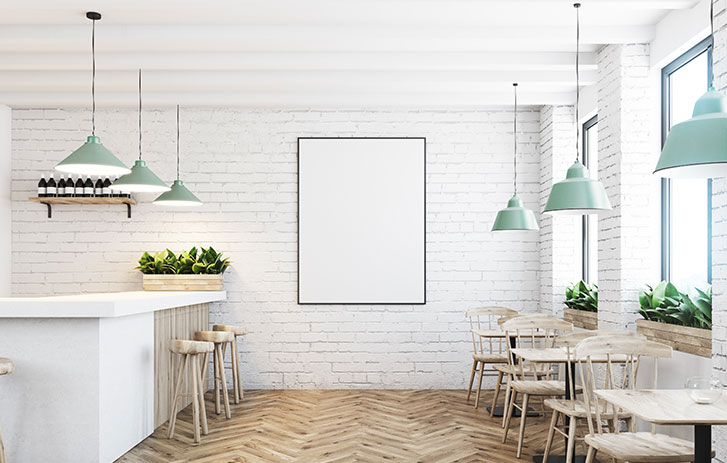 We may live in a digital world, but don't underestimate the power of a poster to get the word out. Business posters are versatile and grab attention wherever they're displayed — trade shows, stores, cafes, salons — you name it!
You don't need to shell out precious time and budget for a graphic designer for your business. Instead, you can design your own poster. Consider these poster marketing tips to create a memorable, eye-catching design:
1. Start with a template
Check out our online design studio for a template to create the perfect poster online—it's a straightforward and easy-to-use tool. Search categories like Event Posters, Advertising Posters and Sales Posters to find the look you want.
2. Determine your poster size
Keep a rough size in mind before you start designing. Consider both your intended message and the space where you'll display your poster to determine the right size. Sizes can range from a bit larger than your typical copy paper (16" x 20") to several feet (36" x 48"). Measure your space first to ensure a perfect fit.
3. Consider location
Is your poster going to hang on your business storefront window where it needs to grab attention from afar and stand out from other messages? Or will it be hung inside as a focal point on a blank wall? This will help determine how simple or intricate your design can be.
4. Stick to one message
What's the main thing you want the viewer to take away? Make that the primary focus, and it's more likely to be remembered
5. Cater the copy to your business and audience
Ask yourself, "Who is the target audience of this poster?" Are you appealing to casual coffee shop goers? Use a short and conversational tone. On the other hand, a poster in a doctor's office will require more formal and authoritative language. If you've compiled brand guidelines for your business, be sure to reference these throughout the design process.  
6. Select images to stand out from the crowd
Use a pop of color or an interesting visual that'll stop passersby in their tracks. This is especially important if your poster will be displayed on a bulletin board or popular advertising spot where you'll be competing for attention. Use a high-resolution photo of your product, or search for free stock images to elevate your design
7. Make text readable from a distance
Keep text large and avoid fancy fonts so everyone can easily make out what the poster says. Watch the contrast between your images or background and the text. If the colors are too similar, the message will get lost. For darker backgrounds, stick with bold white text. Make your message pop on lighter backdrops with a rich black or a bold shade like red, royal blue or dark green.
8. Avoid overcrowding
Cramming in too many elements diminishes your overall message. Keep it simple and easy to read. Add white space between blocks of text and images. An organized, readable poster makes a stronger visual impact
9. Add a clear call to action
A pretty poster won't help if people don't know how to react to it. Think about what you want to convey ­— visit your website, call for a consultation, attend an event —and provide the information customers need to follow through.
10. Proofread your work
After you've created the perfect poster, hit Review to see your finished masterpiece. Have a friend or colleague proofread your design to make sure it's on brand and there are no typos.  
Now you're ready to print. Hopefully you've already had a poster size in mind, but you have one last chance to change your mind before printing. Additionally, you'll need to consider the type of material (e.g., poster paper, card stock, cardboard, foam board) and finish (e.g., matte, semi-gloss, glossy) that make sense for your project and budget. Choose the quantity you want to print, then select whether you'd like to pick them up from a local FedEx store or have them shipped to you. Once your posters are in hand, get posting and start seeing the results.
No matter what you're looking to promote, posters are a sure-fire and effective method. We have all the tools you need to design eye-popping posters and take your business to the next level
Related reading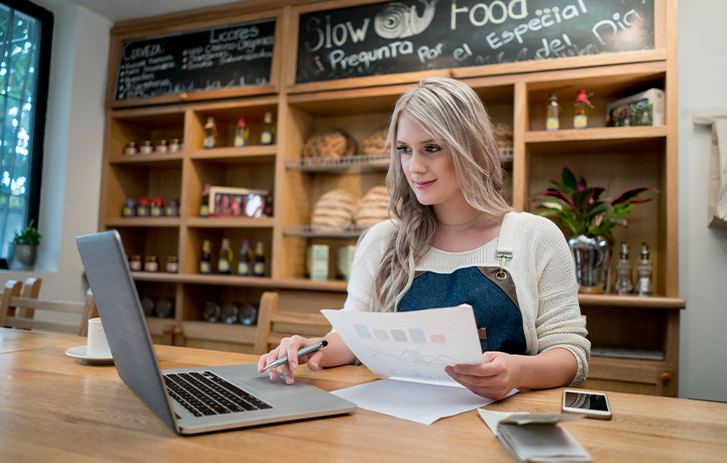 Free advertising strategies for small business
What business can say no to free advertising? Here are some ideas to get you started before you start investing the big bucks.
Read article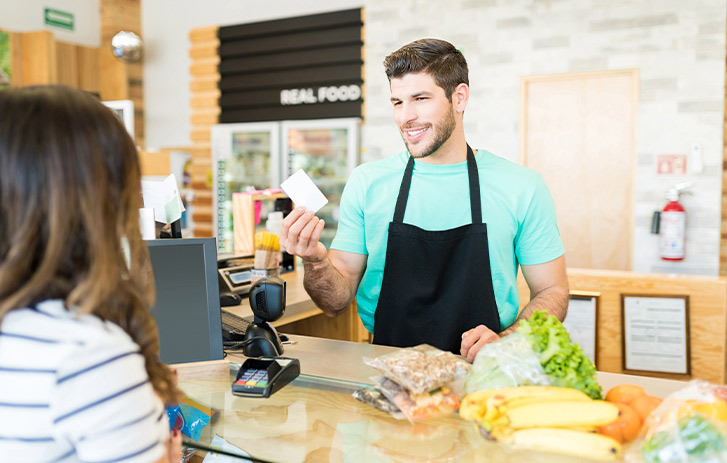 Alternative uses for business cards 
From coupons to frequent punch cards, there are many ways to get the most out of your business card.
read more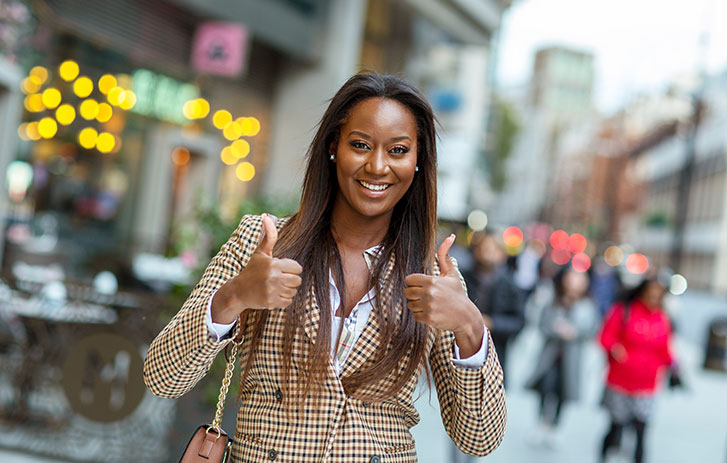 Creating an effective customer advocate program
Building brand advocacy through can be simple if you offer excellent service and products and show loyalty to your brand ambassadors.
read more
Additional resources