Beautify your space: eight office design ideas for small business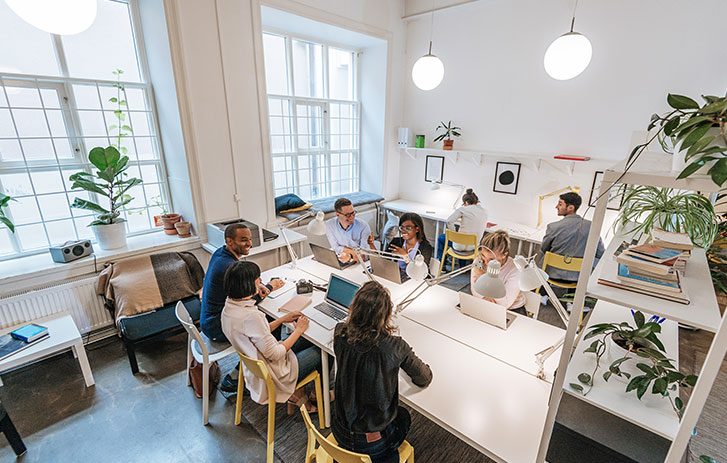 Your office space is more than just a place where employees clock in and clock out. It should reflect your employees, your company culture and your brand.
Don't let deciding how to decorate your office sink to the bottom of your to-do list―creating an inspiring workspace can help take your business to the next level. Giving your employees a space where they enjoy spending time can increase their productivity while serving as a constant reminder of what your company stands for—and what you're building toward.
Luckily, you don't need to hire an interior designer or spend thousands of dollars to make your office a more attractive, creative place to work. With just a few clever office décor ideas, you can quickly transform the look and feel of your office to be fresh, fun and professional.
Here are eight office design ideas for small businesses to get you started.
1. Reconsider your office layout
Simply rearranging your furniture can have a major impact on how your staff functions. Take a walk around your workspace during a typical, busy workday. Pay attention to what works well and what needs improvement.
Would your employees benefit from a communal work area that encourages collaboration?
Do you really need the reception desk?
Is there a certain area that gets crowded or cluttered?
Find those pain points and think about how you can eliminate them and improve flow.

2. Banish bad lighting
If your office space is lit solely by harsh, unflattering fluorescent lights, it's time for an upgrade. Swapping out old bulbs for warm LEDs (2700 K or below) will have an immediate impact on your space, giving your office a more welcoming, energetic feel. Think about your lighting in terms of layers:
Strategically placed accent lights
ask lighting centered around workspaces
Of course, don't underestimate the power of natural light. If your windows are blocked by heavy blinds or drapes, open them up and let the sunshine in. You may even want to eliminate window treatments altogether, as long as they don't interfere with computer work.

3. Upgrade your office wall décor
Never resign yourself to soulless corporate art. Embrace wall design ideas that reinforce your company culture—art that helps reflect who you are and what you stand for. Go bold with colorful, unique wall art ideas like a bright mosaic, or show off your logo, products or team with curated collections of custom canvas prints. Wall art is one of our favorite cheap ways to decorate your office at work.
4. Add some color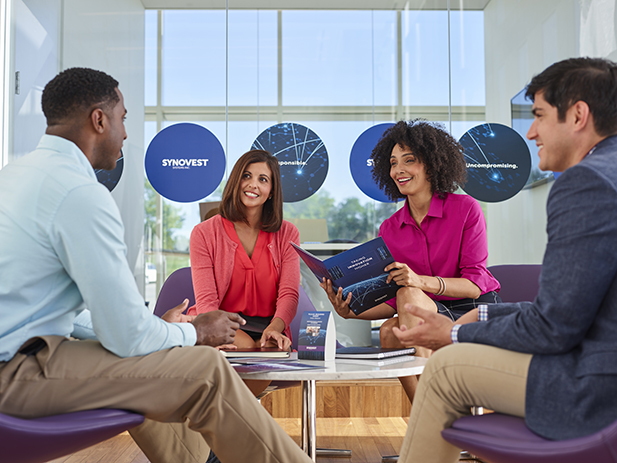 Many offices stick to bland, uninspiring color schemes. If you rent your office space, you may be stuck with the wall colors your landlord has chosen. Even if you can't whip out the paint buckets, you can inject much-needed color and energy into your space with strategically placed rugs, furniture and hangable art.
If your business leans toward a specific color palette, use this as an opportunity to stay on-brand with your design. That could mean a seating area with accent chairs in your ideal shade of green, or brightly colored lamps that add a pop of color to every desk. Signs or framed posters that feature company graphics and imagery can tie the space together with a cohesive look.

5. Use smart storage
The key to an office that's functional and clutter-free is effective storage. You may need to keep copious files on hand, but you can maintain an accessible system that's also visually pleasing. Think outside the boring file cabinet box—consider other ways to hide your necessities, from a sturdy sideboard or a modern shelving unit to a vintage piece that gives your space timeworn character.
6. Accent with plants
Live plants are attractive and provide a soothing contrast to the computers, desks and machinery of a modern office. They also filter the air, literally adding life and health to your workspace. No matter where you work—whether you have low light or fluctuating temperatures—you can find plants that will thrive in your office. The snake plant, spider plant and Calathea are just a few of our hearty, dependable favorites. 
7. Toy with texture
Plants are one way to add texture to a visually flat office space, but don't stop there. Add three-dimensional interest with unexpected textiles in a lounge area, dynamic artwork on the walls or a set of coffee mugs in a honeycomb pattern. 
8. Show some personality
There are no rules in office design. It's up to you to design an office space that's practical, stimulating and a reflection of the business you run. Have some fun brainstorming new ideas and enlist your employees' help in the design process. Maybe your ideal office has a chalkboard wall in your conference room for motivational quotes or cool wall designs, or you want to encourage healthy lifestyles by offering secure bike parking.

However you decorate your office, the most important guiding principle is to create an office that represents your business's vision and goals. To create signs, canvas prints and posters that reflect your company ethos, turn to the FedEx Office free design tool.
Related reading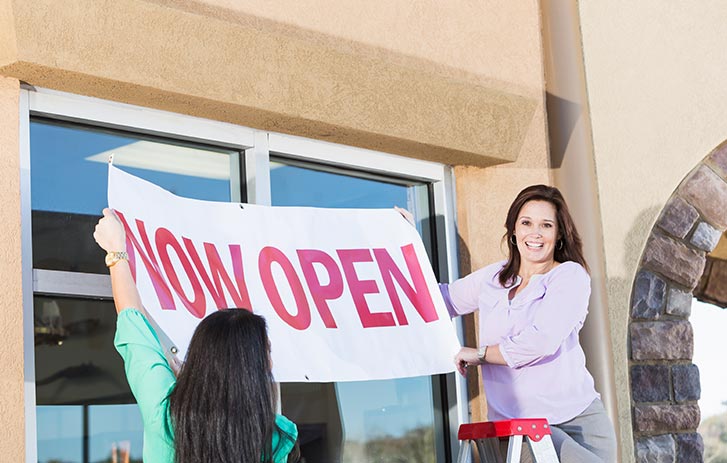 How to make a banner for your business
Banner design for business marketing requires inspiration, a strong message and attractive visual content.
Read article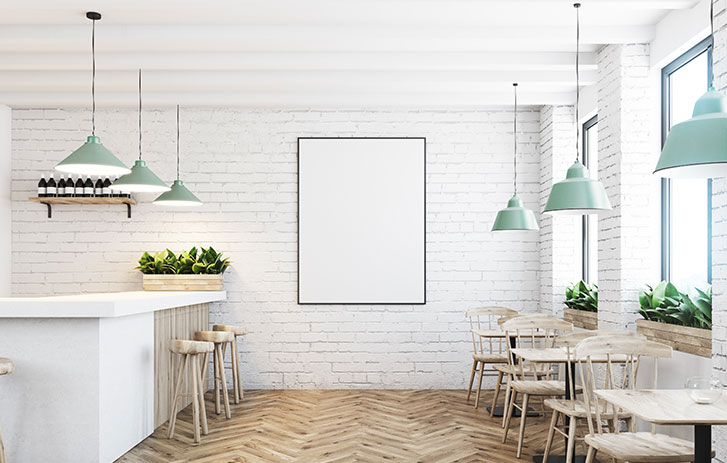 How to create a poster
Learn how to design your own poster with these tips to create a memorable, eye-catching business poster.
read more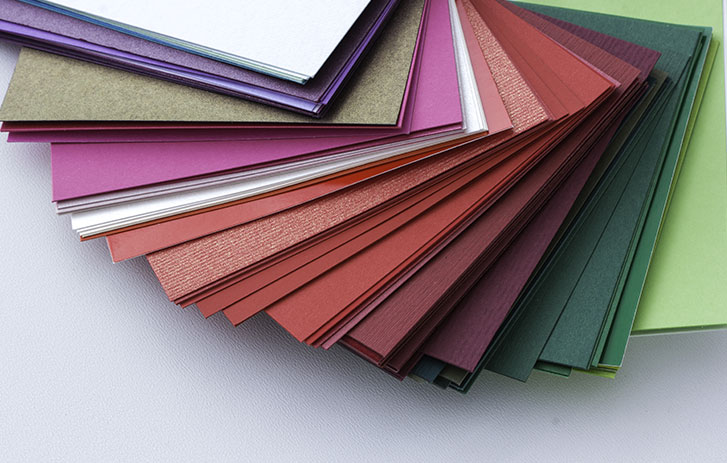 Choosing types of paper for printing
To choose the best type of paper for printing your project, consider factors like finish, thickness and cardstock paper weight.
Read more
Additional resources
---
The information on this page and links provided are as a convenience and for informational purposes only; they do not constitute an endorsement or an approval by FedEx of any of business, products, services, or opinions of any other corporation or organization or individual. FedEx bears no responsibility for the accuracy, legality, or content of any external site or for that of subsequent links. It is important to do your own analysis based on your business needs before using any third-party products or services. Any actions you take upon the information on this page is strictly at your own risk.