How to create a marketing budget plan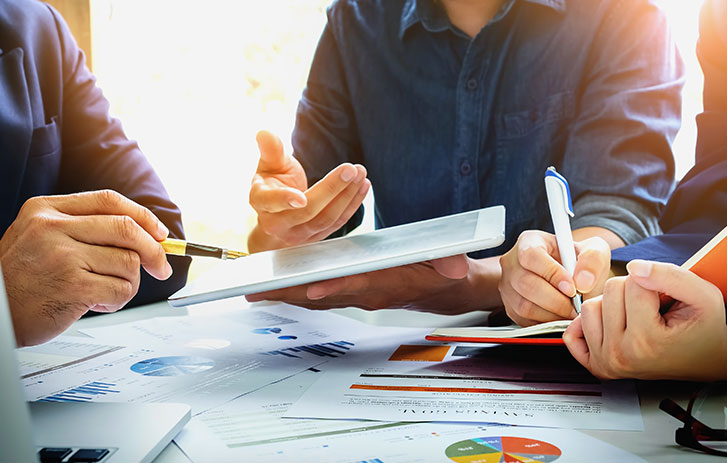 Every business needs a marketing strategy, but most businesses don't have an endless supply of money to devote to marketing and advertising. One of the first questions business owners ask is, "How much should a small business budget for marketing?" The average marketing budget for a small business is generally seven to eight percent of sales revenue. So, if your company earned a million dollars in prior year gross annual sales, your marketing budget for the next fiscal year would be $70-80K.
But just as you need to know how much to spend, you also need to know where to spend your advertising money. Does your email newsletter with online coupons build loyal, repeat customers? Would you be able to reach a whole new audience by setting up a booth at the county fair? Take these three steps to establish a marketing budget plan that's creative and uses each of your hard-earned dollars wisely.
1. Analyze past sales data to plan for future sales
Dive into your sales funnel to understand where your products have natural traction in the market — then use that information as a guide to focus your attention. What advertising methods have you used in the past, and how effective have they been at drawing in new customers?
If you're trying to stretch your marketing dollars, analyzing how you've brought in revenue in the past is critical to building your business on a tight budget. Make sure you can track when your advertising and outreach results in a sale. 
2. Create a marketing plan built on sound strategy
The best place to start is a solid marketing plan that's based around your target audience. Your marketing plan should home in on your key customers and track their engagement.
Once you've established your target market, use primary and secondary market research to understand how your target audience prefers to interact with products and receive updates and information. That could be online advertisements, printed mailers or email newsletters.
Once the marketing plan is complete, you'll have a clear idea of two essential factors: what has worked for your business before and what customers are looking for in the future
3. Determine your key marketing channels
You need multiple methods of getting your brand and products in front of potential customers. Based on your established target customers, decide which marketing channels to focus on and what percentage of your marketing budget to allocate to each. You might be tempted to funnel the majority of your marketing budget into online advertising, but some of the most highly effective, budget-friendly advertising methods don't include the internet: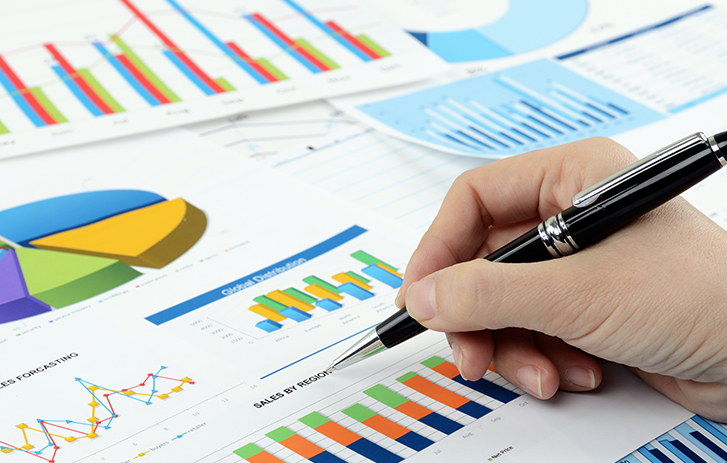 Printed mailers: Direct-mail advertising works, even with younger populations. One recent study showed that direct mail campaigns can be five times as effective as online advertising. Postcards, coupons and sale alerts offer your customers a physical reminder of your business. Make sure your mailers are eye-catching, include valuable information, and offer ways to engage with your brand.
Events: Whether you host your own events or take part in community functions, gatherings are the perfect place to build brand awareness and loyalty. From banners to tote bags and printed coupons, hosting or participating in an event lets you introduce a wider audience to your business and make personal connections.
FedEx Office® offers a free online design center to create effective mailings that generate new business.
Three marketing budget allocation best practices
1. Don't let competition distract you
In business, there is a tendency toward FOMO (fear of missing out). Whether they realize it or not, companies tend to look at what competitors are doing and try to emulate them. Keep in mind, you may not have insight into how a competitor's marketing budget is performing for their organization. While it may look like they are winning the day with flashy mobile ads and social media content, that advertising may be costing them a fortune per conversion.
If your highest yield for the year was an end-of-season blowout sale mailer campaign, focus on how you can replicate and build on what's already worked instead of copying your competitors.
2. Use data
While most small businesses may not have sophisticated business intelligence (BI) models, they can benefit from professional analysis. If your in-house analysis determines three key focus areas, use a portion of your allotted budget for those channels to hire a marketing analyst to help optimize within or across each of them.
3. Make incremental changes
If you need to make significant shifts to where you spend marketing dollars, make a gradual plan for how to smoothly move from one channel to another. Moving too quickly may complicate relationships with existing vendors or disrupt ongoing projects. You may also lose momentum in areas with slower growth that haven't made it on the radar yet.
Creating an effective marketing budget plan looks different for every company. Going through the planning process helps you make decisions that give you the best ROI. You'll also learn a ton about your organization, your products and the kinds of advertising and marketing that work best with your customers. With a completed budget plan, you'll be ready to deploy your marketing dollars effectively through channels like mailers, events and online advertising.  
Related articles
Related reading
Additional resources
---
The information on this page and links provided are as a convenience and for informational purposes only; they do not constitute an endorsement or an approval by FedEx of any of business, products, services, or opinions of any other corporation or organization or individual. FedEx bears no responsibility for the accuracy, legality, or content of any external site or for that of subsequent links. It is important to do your own analysis based on your business needs before using any third-party products or services. Any actions you take upon the information on this page is strictly at your own risk.