How to use the Shop Small® movement to grow your business
Small Business Saturday is a day devoted to supporting small businesses and communities across the country. Founded by American Express in 2010, this day is celebrated each year on the Saturday after Thanksgiving and is at the heart of the Shop Small movement. FedEx is a long-standing supporter of Shop Small and has seen countless businesses turn the Small Business Saturday marketing effort into a powerful sales driver.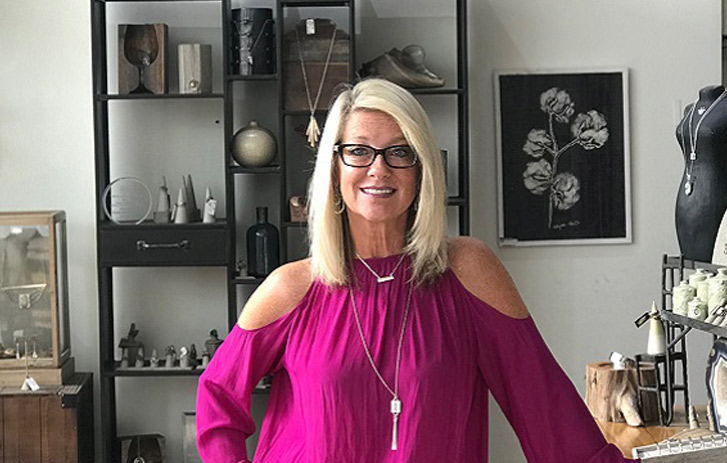 To provide some inspiration on how you can use co-marketing moments like Small Business Saturday to boost your sales, we spoke to FedEx Entrepreneur Advisory Board member Heidi Hale, owner of handcrafted jewelry seller HeidiJHale Designs.
Heidi quadruples her sales on Small Business Saturday leveraging Shop Small buzz and heightened levels of customer excitement as entry points for her marketing efforts. She's found these same tactics can be re-used year-round to encourage customers to Shop Small on other special days. For example, Valentine's Day and Mother's Day are perfect consumption-oriented holidays that small businesses can market as "Shop Small" days by creating experiences that excite customers and appeal to an intrinsic desire to support small businesses.
Here are Heidi's top tips:

1. Identify Potential Partners
When launching a Shop Small marketing plan, Heidi doesn't go it alone. She looks to other companies.
Partnership marketing involves collaborating with other businesses to create joint strategic marketing plans that help the participating businesses reach new audiences, improve brand affinity and boost sales. These efforts can be formed with large corporations or other small businesses, and can take many forms including co-branding, cross promotion, loyalty programs and more.

Small Business Saturday itself is a form of partnership marketing. American Express offers Heidi and other small businesses complimentary marketing collateral including customizable co-branded graphics for use online or in-store, Shop Small swag and other digital resources to help these businesses raise their profile on Small Business Saturday.

Heidi also works with other small businesses to elevate her Shop Small marketing efforts. For example, she has participated in a loyalty program that encourages customers to visit participating businesses and validate a punch card for the chance to win a free gift. This kind of tactic can also be extended to e-commerce partnerships. For example, as a form of cross-promotion, an online partner business with a complimentary target audience may offer its customers a discount code at the point of purchase for use on your business's e-commerce site.
2. Create an Experience In-Store and Online 
To celebrate the Small Business Saturday "moment" championed by American Express and other participating businesses, Heidi makes her Small Business Saturday an exclusive event.
Heidi creates an air of excitement in her Indiana store by providing special Small Business Saturday perks. She offers free mimosas and a raffle drawing that awards prizes to shoppers throughout the day.

"We are a destination spot. People who live an hour away come to our Small Business Saturday event," says Heidi. "We make this an event that happens only once a year, and they will travel to experience that."
Once you've created excitement in-store, find ways to extend that onsite experience to online customers.
For example, on Small Business Saturday Heidi will stage an onsite photo booth at her brick and mortar location and encourage customers to pose for commemorative photos with their shopping bags. Then customers are prompted to share their images on their social media channels using a #ShopSmall hashtag alongside a HeidiJHale Designs hashtag. The activity drives audience discovery of her online properties by tying her promotions to the larger American Express-driven Small Business Saturday conversation.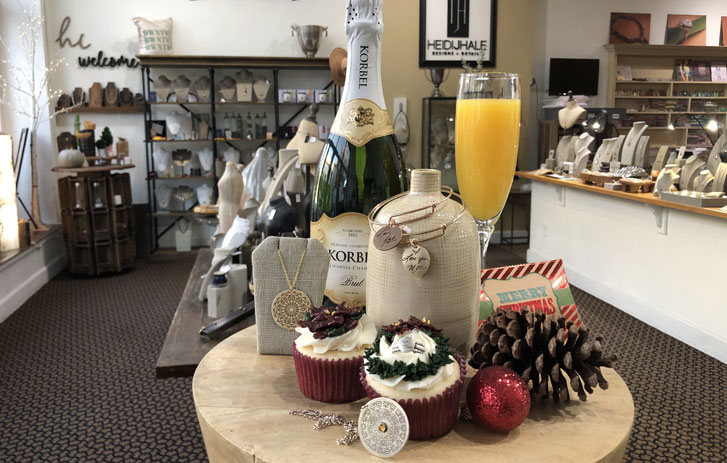 3. Create a Sense of Urgency
Build the mystique and exclusivity of your promotional moment by offering time-boxed discounts or special products customers can only access during your targeted day.
For example, Heidi offers customers a 20 percent discount online and an additional 10 percent discount in-store on Small Business Saturday only.
To sweeten the experience, Heidi also provides a limited-edition Shop Small gift to her customers who spend above a predefined spending threshold during her Small Business Saturday celebrations. By designing a new edition of the gift every year, customers are encouraged to collect a Small Business Saturday memento as an annual tradition. As an extension of this effort, broaden your reach by bundling your limited-edition gift with products from partner businesses, and offer the gift to customers of all participating stores.
4. Generate Social Media Buzz 
Partnership marketing efforts like Small Business Saturday provide a terrific opportunity to generate conversation around your joint promotional moment on social media. For Heidi, social media promotions are a major peak season sales driver.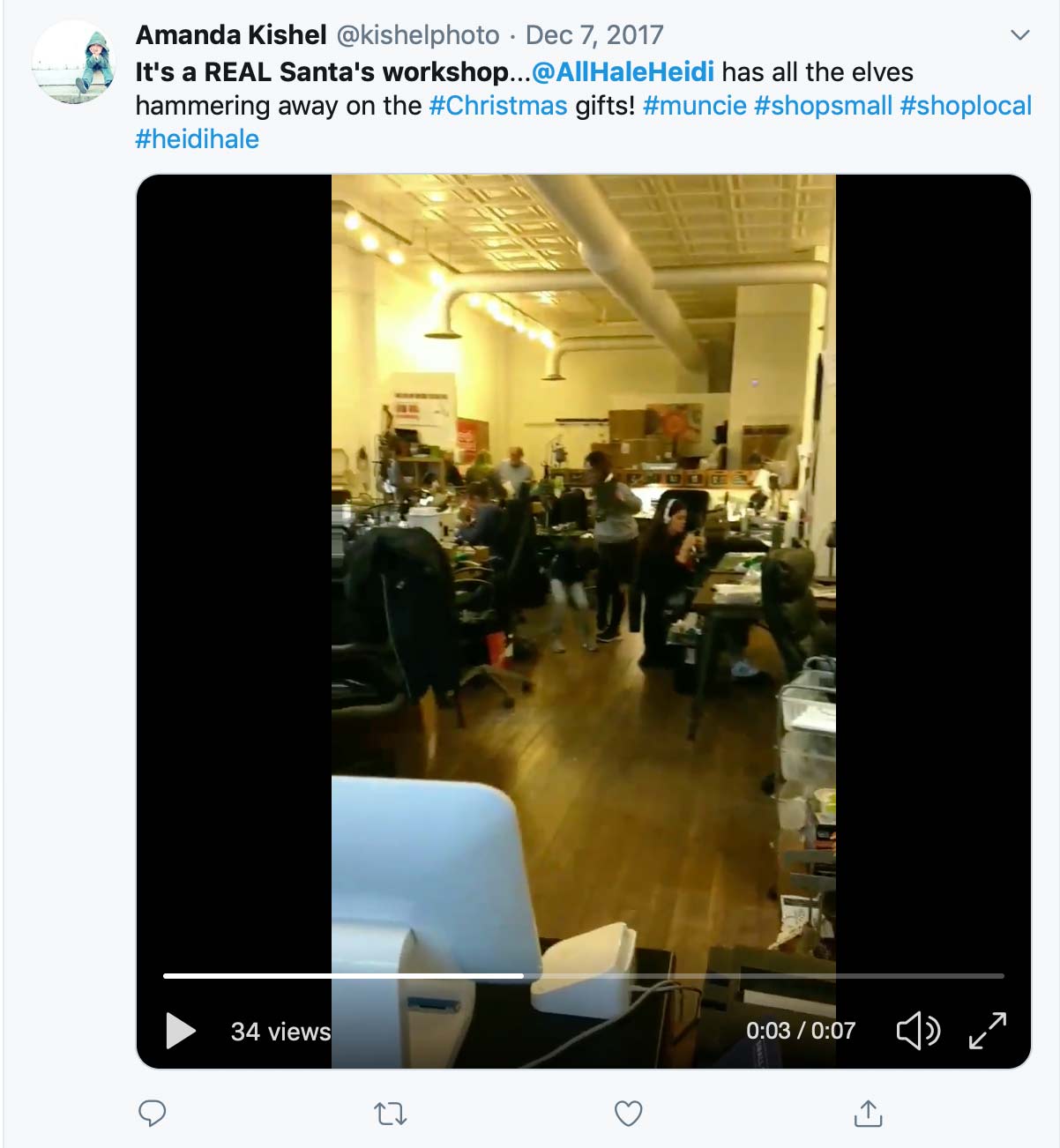 Consider working with other businesses or vendors? to cross promote your marketing efforts on their social media channels to reach a broader, relevant audience. For example, Heidi enlists the artists she hires to craft her designs as her online social media advocates in the lead up to Small Business Saturday. Two to three weeks prior to her event, she arms these artists with a Small Business Saturday promotional calendar that outlines the big attractions of the day. These artists then share the content to their social media networks to increase awareness of her promotions.
As you go forward, evaluate the success of your marketing efforts, and adjust your tactics accordingly. These strategies can be used to continue to build relationships with customers and key partners throughout the year, and ultimately drive growth for your small business.
Your Best Resource for Small Business Saturday Promotions
Small Business Saturday is a day devoted to supporting small businesses and communities across the country. Founded by American Express in 2010, this day is celebrated each year on the Saturday after Thanksgiving. This year it falls on Saturday, November 30th. Learn more at ShopSmall.com/About
Related reading
Additional resources