Turn your passion into a brand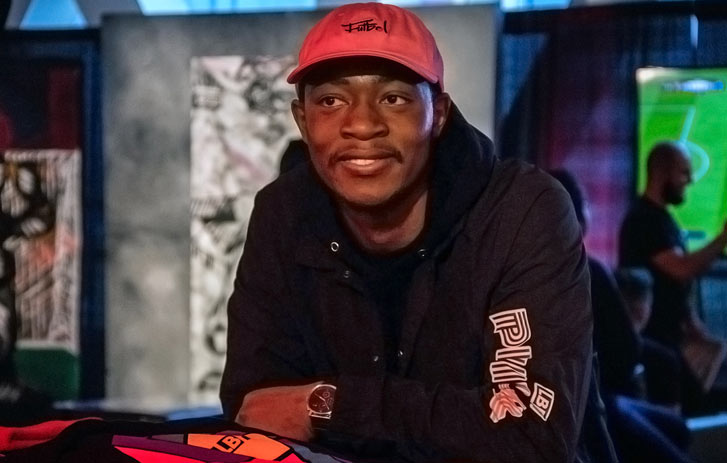 Ebun Olaloye has always loved soccer. As an undergraduate at Temple University, the Nigerian native played soccer every day. He even skipped classes to watch and play the sport. "I realized that soccer was a major part of my life, and I wanted to do something with it," Olaloye recalls.
As his 21st birthday approached, Olaloye did just that. He created 21 t-shirts based on his love for soccer, put them for sale online, and marketed via Twitter. The shirts sold out in hours, and his passion brand Live Breathe Futbol was born.
"A passion brand is about doing something you're so crazy about that the passion becomes a selling point for your business," says Olaloye. "People see the energy, passion, and drive you have, and they want to be a part of your thing."
And in fact, a lot of people have wanted to be a part of Olaloye's brand. "We have people with our logos tattooed on them, which is the craziest thing ever," says Olaloye.
Today, the brand has expanded to sell more than 32 clothing designs. It sponsors two amateur soccer teams and a futsal team, runs a showroom, airs a weekly podcast, and continues to grow.
To get this far, Olaloye needed a little help. First, he won a $5,000 grant from the FedEx Small Business Grant Contest to invest in his business. Next, he needed a mentor. He observed other successful entrepreneurs and became a fan of Richard Tait, the man who invented the board game Cranium. 
When he had the chance to meet Tait at a party, Olaloye flew across the country to attend. One conversation turned into a year-long opportunity where Olaloye says Tait mentored him and taught him the "soft knowledge you can't learn in business school." The knowledge he gained from Tait helped Olaloye push his Live Breathe Futbol brand forward.
5 tips for building a passion brand:
1. Deliver authenticity 
Olaloye says customers want a sense of authenticity from companies that market research can't provide. When he first started, Olaloye was simply making the clothes he liked, not basing his product lines on trends. "It's the best decision for a passion brand," says Olaloye of trusting his instincts in designing products. "People see it's real. It's raw. They respond to that."
2. Fail fast
Not every product Live Breathe Futbol has released has been a hit. The key, according to Olaloye, is to "fail fast and fail small." When a product line doesn't sell, he and his team adjust to the feedback quickly and move on.

3. Seek out customer experience
An important part of "failing fast" is getting customer feedback in real time. Olaloye has created a focus group that provides opinions on which products will sell and which won't. What started off as a focus group of three or four buddies has grown into a group of 75 to 100 customers who provide honest feedback on upcoming clothing designs.

He sends personalized emails to each person along with an online survey with specific questions. Olaloye says their opinions have proven invaluable in directing his product lines.

4. Market smart
Olaloye says the initial excitement for one of his new lines lasts about a week after launch. He jumps on that wave of enthusiasm to market his products heavily via email and social media — especially Instagram due to its visual nature. Customers respond by buying more products.
Additionally, Live Breathe Futbol leverages paid advertising to promote its clothing lines. Olaloye makes the most of a limited ad budget by choosing to promote one product within a line that is performing above average.
He then retargets his ads at customers after they have visited his website, placed a Live Breathe Futbol item in their shopping carts, or otherwise interacted with the brand. Repeat visitors are more likely to make a purchase, according to Olaloye.
5. Be relevant and create urgency
"Whenever something big happens in the soccer space, we capitalize on that," says Olaloye. For example, when a soccer player recently retired, Live Breathe Futbol sold a commemorative t-shirt on pre-order. Selling a limited-edition item around a moment in time that was important to his customers drove sales.
Also, he looks for opportunities to create a sense of urgency among his customers through the perceived exclusivity and scarcity of his clothing items. One tactic he has used to create this urgency is collaborating directly with soccer teams to create limited-edition, co-branded lines that are only sold at home games. The limited availability of the item that is tied to a customer passion point drives sales.
Related reading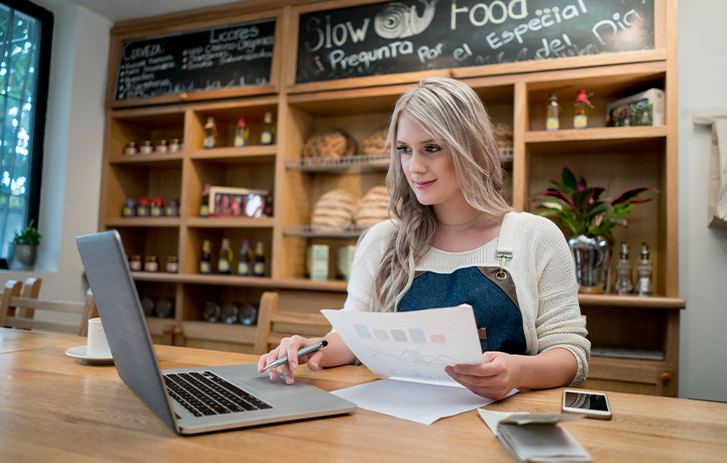 Free advertising strategies for small business
What business can say no to free advertising? Here are some ideas to get you started before you start investing the big bucks.
Read article
5 tips to recharge yourself and your business
Breathing new life into your business can equip you to face the competition. Check out these engaging ways to recharge your business and help it grow.
Read more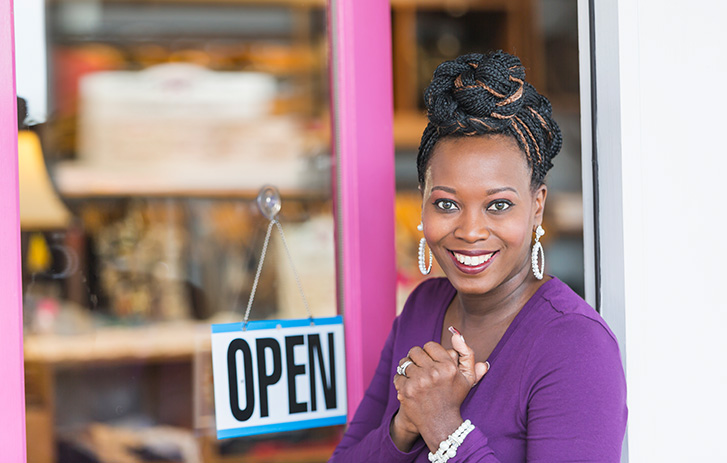 Grand reopening ideas following a disaster or crisis
A grand reopening sign is a welcomed sight after a disaster or crisis. These tips can help you get your business up and running again.
read more
Additional resources