Dream Beard's successful pricing strategy
Dream Beard's successful pricing strategy
A Q&A with small business expert Dawn Fotopulos and owner Ryan Lane

A Q&A with small business expert Dawn Fotopulos and owner Ryan Lane

No one understands the power of pricing better than Dream Beard founders, Ryan and Brittany Lane. They started Dream Beard in 2012 with a $46 initial investment, producing product on Brittany's father's dining room table. Four short months later, they were shipping products to customers in more than 35 countries! Now six years later, Dream Beard has more than a quarter of a million loyal customers who claim "the service and products are beyond amazing." I met Ryan Lane when he became a member of the FedEx Entrepreneur Advisory Board (EAB) after winning a FedEx small business grant. I led a forecasting workshop for EAB members, and that's where Ryan gained the confidence to increase his product prices.

That was almost two years ago. I recently spoke to him about his journey.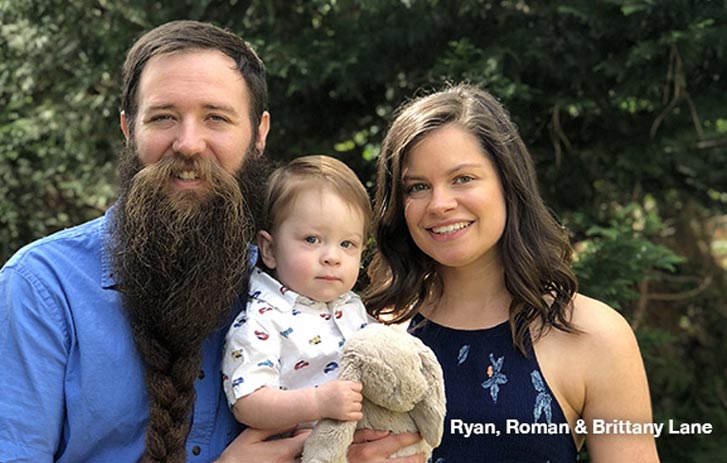 Q: Ryan, after you participated in the FedEx forecasting workshop, you decided to take the plunge and raise prices on your products. What were you afraid of before that?

Dawn, you were telling me to raise my prices. Initially, I just couldn't do it. I was terrified. It was a gripping fear. I couldn't help thinking, "What if we upset customers who we have had for years? What if our loyal customers just left and bought from our competition? What if we couldn't stay in business because we lost our customer base?" We write handwritten thank-you notes to every single one of our customer orders. I personally have written over 1 million notes. In a noisy, impersonal world, that's a big deal. Our customers don't just buy our products; they connect to a community that cares about them. We couldn't betray them.

We were one of the first companies of our kind, and we were crushing the competition in sales but not in profit. When I attended the FedEx workshop, I wasn't sure Dream Beard was going to survive.
---
"Our customers don't just buy our products; they connect to a community that cares about them. We couldn't betray them."
---
Q: What were some key ideas that changed your mind about raising your prices?
In one of our conversations after the workshop, you gave me the tools to help me fight for the company. I never could have imagined a five-minute conversation could have such a profound return! I felt like everything shifted for the better, almost overnight.
There were three key ideas you shared that gave me the courage to make a pricing change:

1. A small change in price can have a positive ripple effect across the entire business. We didn't have to raise prices a lot to have a big positive impact. We also didn't have to raise prices on our entire product line. That took a lot of the risk out of the equation.
2. Focus on your most loyal customers first, because these are the customers who pay your bills and refer new business. We followed this advice by identifying our top repeat customers. Then we did wonderful, unexpected things for them as our thank-you. We included funky air fresheners or free sample products with their purchases. We also offered top customers a chance to try the brand-new products that we had just developed. You can't believe how much loyalty and great word of mouth this created. Before this, we were too busy trying to promote to new customers, like most small business owners.
3. Don't discount as an acquisition strategy. We were discounting at least twice a month. We were training our customers to only buy from us on a discount! To make matters worse, we hadn't raised prices in five years. Now, instead of discounting, we give away free product. We only discount once a year, at most. What a huge difference it has made in our profitability. Several years ago, we were ready to make a huge investment in infrastructure to scale for a large wholesale client. We went into debt big time to do this. The deal never happened, and we were stuck with the debt to pay off. If our gross margins on our core business weren't solid, Dream Beard wouldn't be around. As it is, we will pay off the rest of that debt next week. Our pricing strategy made all the difference in helping us weather that storm!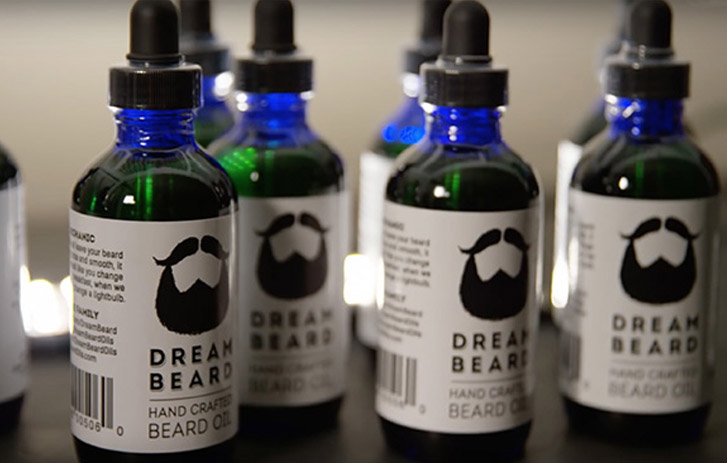 ---
"We raised prices on our most popular products, and now we give tons of free samples with our orders. It hasn't hurt our relationships at all."
---
Q: So what exactly did you do with the price of Dream Beard products?
One night, we raised prices 30 percent all at once just before Christmas! We didn't contact customers first. We didn't ask permission. We just raised prices on our most popular products like beard oil, shampoos, and miracle treatment. And you know what? We didn't lose a single customer. We didn't get one complaint. We think everyone said, "Yeah, these guys haven't raised their prices in years, it's about time." We raised prices on our most popular products, and now we give tons of free samples with our orders. It hasn't hurt our relationships at all. It has really helped profitability tremendously, especially in the slow sales seasons. It helps us bridge those seasonal dips in demand. It also provides the funding we need to develop new products. This price increase was a game changer for us.
Q: Now that Dream Beard is off to the races, where can our readers connect to you, Ryan?
I started a podcast called "Life Gets Hairy!" We have tons of guests, many of them really famous, talking about the challenges of life. It's another way for me to create a community and allow that community to reach out in a personal way. The podcast was in the top 200 on iTunes and ranked #28 for weeks. We have more than 400,000 monthly listeners. Listeners get to know me, then they fall in love with what I'm doing. It's helped Dream Beard sales without heavy product promotion.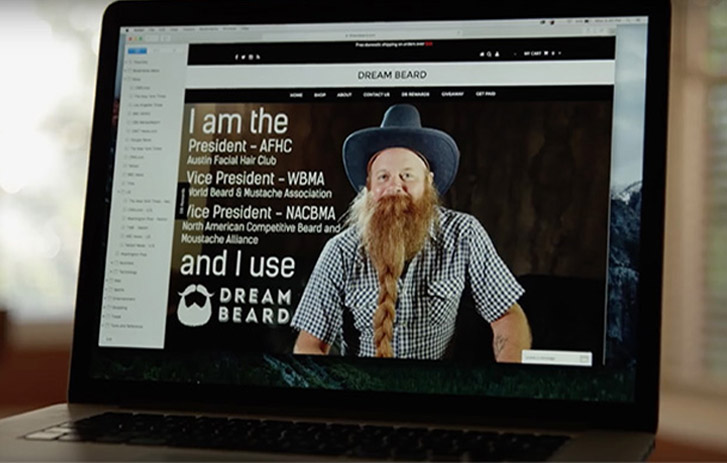 Q: What advice would you give to other small business owners?

Of course, create a great product. Then create a great story and a great relationship.
Realize the world we live in has become noisy, and we're all bombarded. Focus on building authentic relationships with your customers. Keep your web presence simple. You don't need all the latest tech. Instead make as many human-to-human touch points as possible.
I was a musician first. I have an expensive guitar and a cheap guitar. The guitar doesn't matter; the tune I play on it does. Make sure the song (or story) you create is real and human. In other words, speak about your business from the heart. That's what engages others.
I received a customer email about this yesterday that put me in tears.
The customer wrote:
"I've been a Dream Beard user for a few years now and when I found out he had a podcast, I knew I had to listen. From his weird trippy intros leading into metal to his deep meaningful conversations about life, barbecue and even Sasquatch…. he will have you wanting more. I finish every episode as it comes out. It's SO good. He has inspired me to reach out to small businesses more, to love any and everyone more. To try new things and to open my mind and perceptions to everything. This podcast has honest to God changed my views on life, and I think it has personally made me a better person with each listen."
Epilogue
Every small business is about building relationships. I applaud you, Ryan and Brittany Lane, for having the courage to offer amazing products to a loyal audience. If pricing for profit can work for Ryan Lane, it can work for every small business owner.
To learn more about this pricing strategy, watch my pre-recorded webinar "The Power of Pricing" sponsored by FedEx and hosted by SCORE.

Looking for more? Find more of my small business financial resources at the FedEx Small Business Money Management page and DawnFotopulos.com.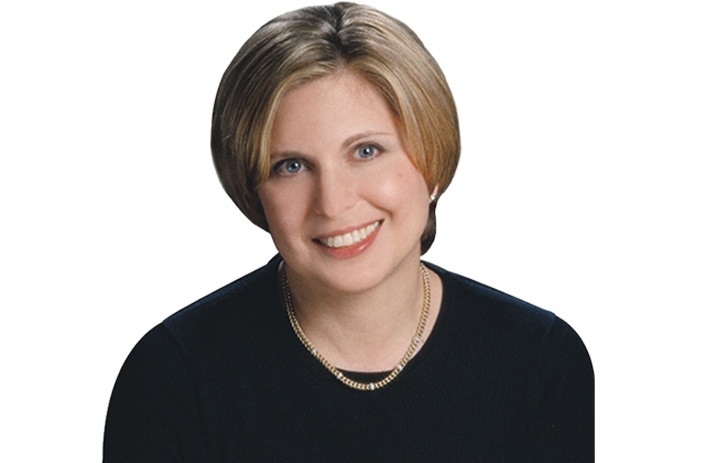 Dawn Fotopulos is associate professor of business at King's College. A "recovering banker" with more than 20 years of experience in the banking industry, Dawn is an expert in entrepreneurship and has guided hundreds of struggling small businesses to recovery. She is also the award-winning author of Accounting for the Numberphobic: A Survival Guide for Small Business Owners.
---
Note: The information provided in this website does not constitute legal, tax, finance, accounting, or trade advice, but is designed to provide general information relating to business and commerce. The FedEx® Small Business Center's content, information and services are not a substitute for obtaining the advice of a competent professional, for example a licensed attorney, law firm, accountant, or financial adviser.