QDM stories: Leadership
QDM stories: Leadership
Leading with QDM: How quality helps
drive transformational change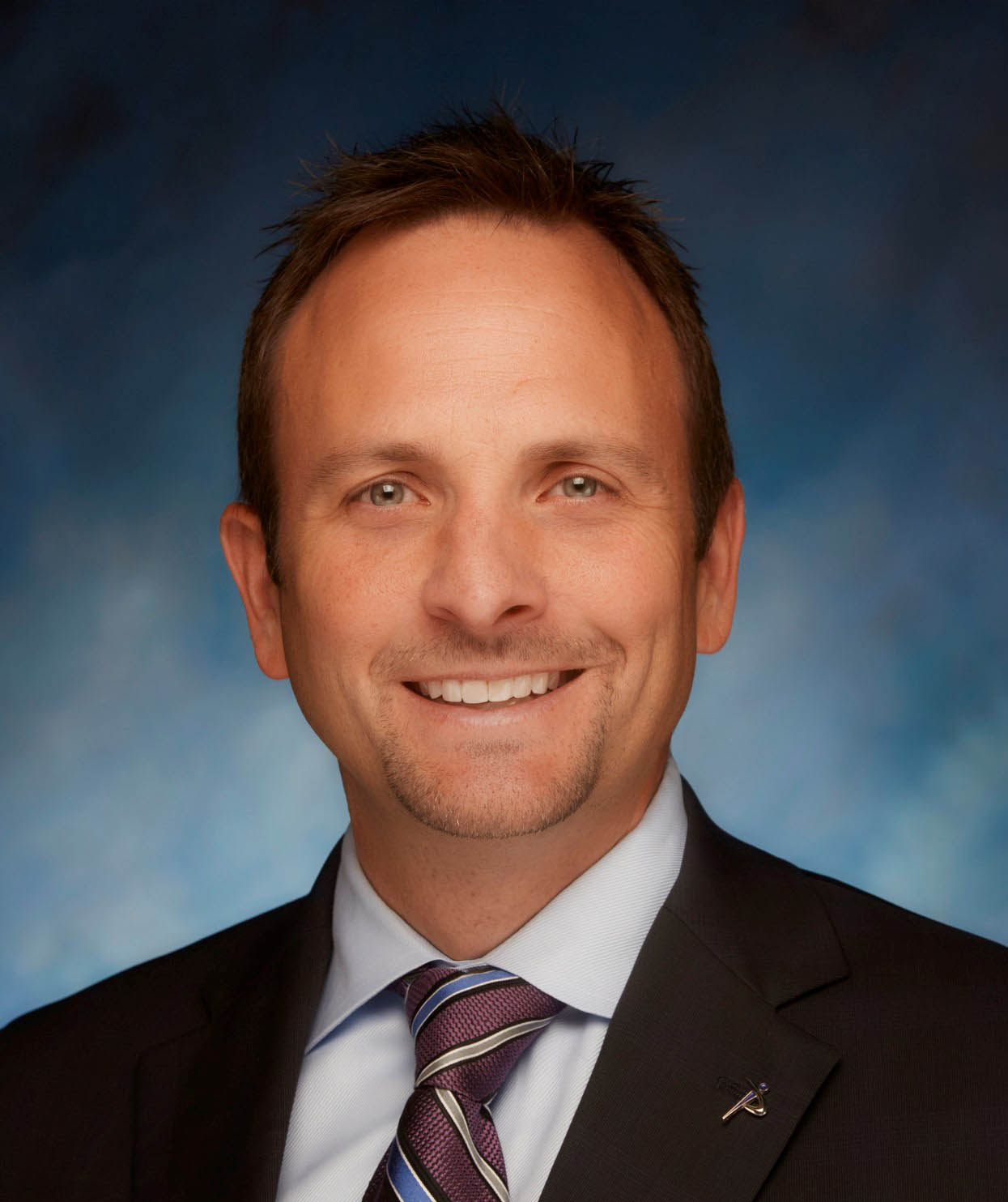 As senior vice president of customer experience at FedEx Services, Neil Gibson leads the 2,600-person team charged with responding to 1 million customer interactions per week.
"They're not just calling to say hello," Gibson jokes. Every customer call comes with a need — for a speedy answer to a question, help with a request or rapid resolution of a problem.
"We've got to be able to make it as pleasant, as effective, as efficient and as cost-effective as possible to deliver on the Purple Promise: 'I will make every FedEx experience outstanding,'" Gibson says.
Gibson's 20-year leadership journey at FedEx includes roles in IT, e-commerce marketing, international marketing and corporate communications. Here, Gibson shares how Quality Driven Management (QDM), a FedEx innovation, helps him achieve a critical leadership imperative: empowering his team to confidently drive changes that improve the customer experience.

There so are many ways to approach leadership. What's most important to you?

Gibson: My leadership philosophy is based on a book called The Leadership Challenge by Kouzes and Posner. The components of leadership outlined in this book really speak to me and inform my approach to leadership every day.
According to this book, one of the central responsibilities for any leader is to "challenge the process." Put another way, leaders need to help teams find ways to drive positive changes that make things better than yesterday. I think this is one of the most important tasks for me, and probably for any leader.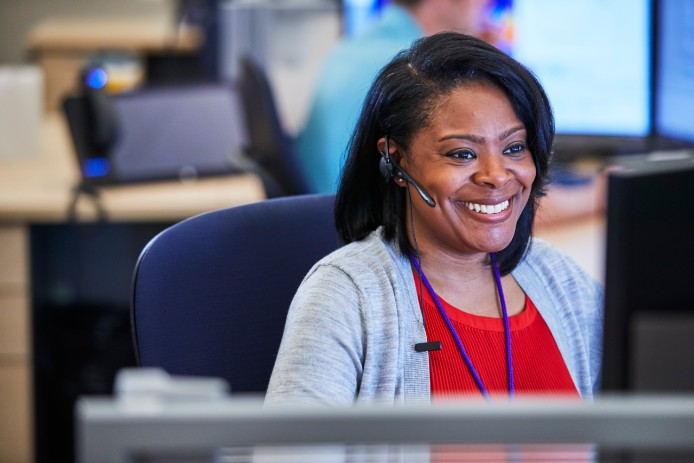 For the Customer Experience organization at FedEx, change is mission-critical. We constantly strive to stay one step ahead of our customers. We need to anticipate how we'll respond to an inquiry before it comes in so we can be ready with all the right answers.
At the same time, the scale of our operation means we need to be careful.  Every move we make as a team must be deliberate, purposeful and on target ─ so we drive the right changes for our customers and avoid unintended consequences.

How do you help your team move forward with change, without fearing those unintended consequences?
Gibson: I think a strong quality program, like QDM here at FedEx, plays a powerful role in enabling change.
I started learning about quality years ago as a Clemson University student and a Reserve Officer Training Corps (ROTC) trainee. My ROTC instructor assigned our class a seminal book about quality by W. Edwards Deming, and I was skeptical, thinking, "I have no idea how 'quality' is going to become at all beneficial to me as an officer and as a person."
Fast forward a few years. I became an Air Force weapons analyst, and in this role, I evaluated weapons systems for pilots, airmen and women, firefighters, and security police officers. The decisions I made and the changes I introduced simply had to be right the first time because lives were on the line.
Faced with this daunting responsibility, I found myself drawing upon insights I remembered from Deming's book about quality. I grounded my decisions in unemotional, fact-based, data-driven thinking.
In this high-stakes context, I became convinced that quality is one of the most important ways to introduce new processes or products, new behaviors, and better results.
How does FedEx approach quality?
Gibson: I've been a big believer in QDM, our unique approach to quality, since we launched it 10 years ago. I have applied QDM's philosophy and methodologies to many challenges and opportunities over the years, and I've steered my teams to QDM to achieve quick, modest improvements or more sweeping, transformational changes.
It might seem that the stakes wouldn't seem quite so high in customer experience compared with the military. But think again. With 1 million customer interactions each week ─ including calls, emails, chats and social media inquiries — even an error rate of half a percent would mean that 50,000 people would leave our interaction without a satisfactory resolution. That isn't OK, because we're dedicated to making every FedEx experience outstanding.
We're driven by the knowledge that every single FedEx® package has an important purpose — and sometimes, lives or livelihoods depend on that package. It may contain emergency supplies for a community struck by a natural disaster, a vital shipment for a small business or a much-anticipated gift for a loved one's birthday.
With each package, we deliver opportunity, hope and delight. It's a big responsibility!
With QDM, the Customer Experience team goes farther in staying "one step ahead" for our customers. Because FedEx designed QDM and we're a service company, we naturally place the customer experience at the center of everything we do. This makes QDM truly one of a kind.
How does the Customer Experience group use QDM?

Gibson: We use QDM on a daily basis. Here's a recent example from our world: We noticed that we kept receiving calls from customers who had questions about the status of packages shipped using one specific type of FedEx service.  
We needed a strategy to prevent these questions and deliver a better customer experience, so we applied QDM Principles. We conducted a root-cause analysis and then built a tool that allowed us to capture the customer interactions related to these issues over the phone, revealing how we resolved them for customers.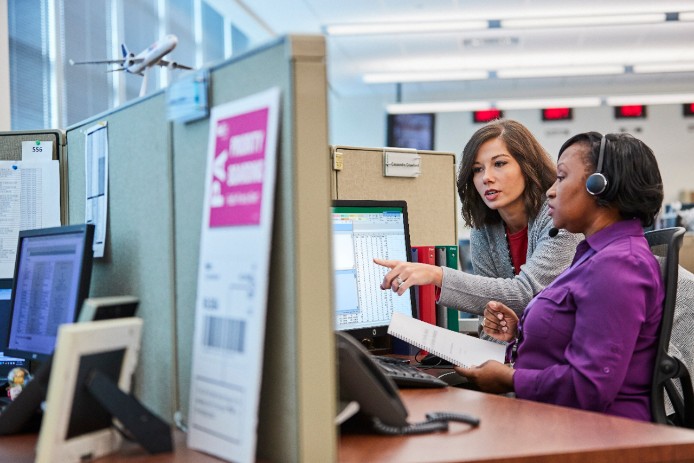 Soon, we learned that fully half of these calls were solved through a single step that customers could easily take. QDM helped us uncover this trend — and it was simple to fix once we knew about it. We changed our tracking instructions, and following this change, our related inquiries dropped between 30 and 40 percent!
What will your team accomplish with QDM next?

Gibson: I'm excited about some major initiatives, now underway, that will drive exponential improvements for customers.
One is "case modernization" – that is, transforming the processes and technology solutions we rely on globally to resolve customer issues. We're using QDM and design thinking to guide our approach as we work to develop a new, customer-centric design, plus give FedEx team members faster, more integrated processes and systems to resolve customer issues.
Ultimately, all the outcomes we'll drive through this initiative will help FedEx meet and exceed changing customer demands that drive their loyalty.
Also, we're building a "data lake" in partnership with IT to house all of our interactions with customers ─ millions upon millions of them. We'll mine this data to identify many more opportunities to make the customer experience better than ever.
Through this process, we'll rely on QDM to prioritize our efforts, solve the right problems and avoid collateral damage in the process.
For leaders, driving change isn't easy. We are here to empower teams to make today better than yesterday. For the Customer Experience organization, QDM makes it possible for us get after opportunities to change for the better and create outstanding outcomes for our customers and the company. And with QDM and our ongoing commitment to the Purple Promise, this organization will "Own Outstanding" for our customers!