QDM 'Angels' Save the Day
Tim Miller
September 23, 2019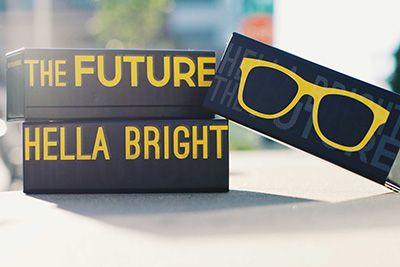 As many were winding down their work week on a Friday afternoon, Steve Ashbaker received a call from security about an unusual situation unfolding at the entrance of the FedEx facility in Oakland, Calif.
Steve, a senior manager with FedEx Logistics, learned that a man named Rhys Bowen had made the trip from Boise, Idaho in a last ditch effort to resolve a customs issue. Rhys needed to pick up a shipment worth tens of thousands of dollars. His company, Name Brand Promotions, had committed to delivering a large quantity of sunglasses kits to an event back in Boise that weekend.
Seeing the desperation in Rhys's eyes, Steve began to investigate.
"Every shipment is important, but this one was literally Rhys's livelihood," Steve said.
Steve discovered customs forms were incorrect and the Food and Drug Administration (FDA) hadn't released the shipment.
Rhys resubmitted the customs forms electronically — and even showed up at the local FDA facility in person — but his shipment was still not cleared. If he had to wait until Monday for the FDA to respond, his company wouldn't meet its commitment and would fail to recoup its investment. 
As he continued to work through the problem, Steve connected with Angela Marbley, a senior international doc agent at FedEx Express. Angela worked in the same facility and had been alerted to the situation. She located the shipment and confirmed the FDA hold.
Steve and Angela knew the difficulties of navigating through customs clearance processes and took a Quality Driven Management (QDM) approach to ensure they were able to meet Rhys's needs.
FedEx developed QDM to address virtually any challenge. Relying on QDM tools and methods, Steve and Angela quickly assessed what the FDA required to release the shipment, built an action plan and went to work to resolve the paperwork error.
First, the FDA needed to release the shipment. FedEx Logistics service agent TJ Wangsanata on Steve's team contacted the FDA and resubmitted the correct paperwork electronically. 
Then, the delivery address needed to be changed to the FedEx facility in Oakland since the shipment was being picked up there. Steve also obtained a temporary pass from security so Rhys could enter the building.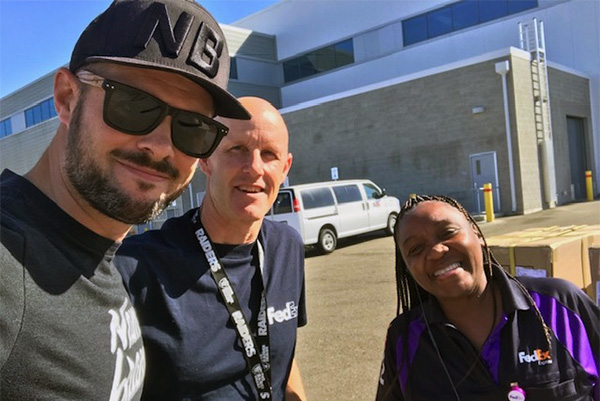 From left to right: Rhys Bowen (Name Brand Promotions), Steve Ashbaker (FedEx Logistics) and Angela Marbley (FedEx Express)
After they successfully executed their plan, Steve and Angela used a forklift to move the containers down the freight elevator and out to Rhys's van.
"The whole time, he kept saying, 'You guys are angels," Angela said.
Rhys drove back to Idaho with his shipment and made it to the event on time, keeping Steve updated throughout his journey. 
"He even sent us a selfie of him with the boxes in the van," Steve said. "We don't often get that personal connection, because we're behind the scenes, clearing packages.
"It was good for my team to see the impact they can have, to experience the power of QDM as well as impressive teamwork, and to realize that what we do to make every FedEx experience outstanding is so important. Customers depend on us, and we should remember this every time we work on a shipment."