FedEx Express Saver® 3 day shipping
FedEx Express Saver® 3 day shipping
Need your freight shipments and packages over 150 lbs. delivered in 3 days?
Use FedEx 3Day® Freight for affordable and fast shipping.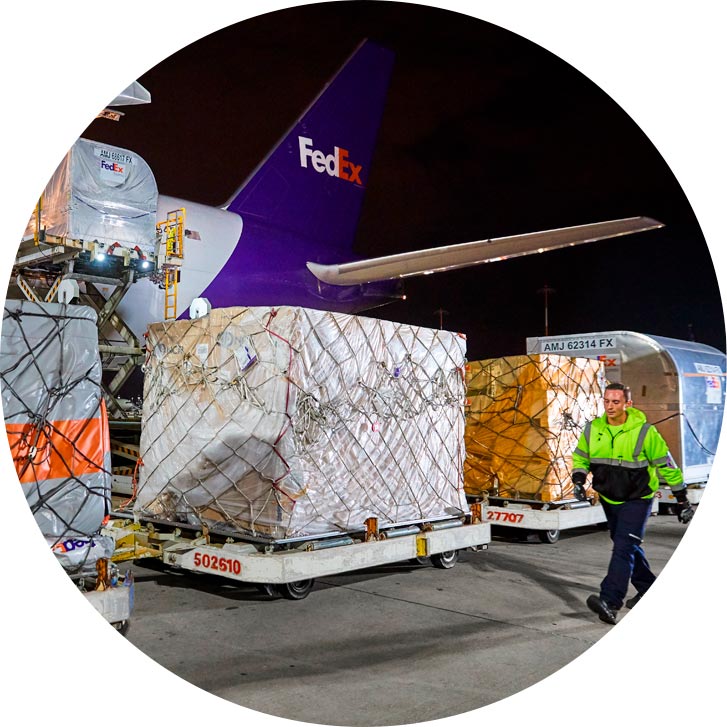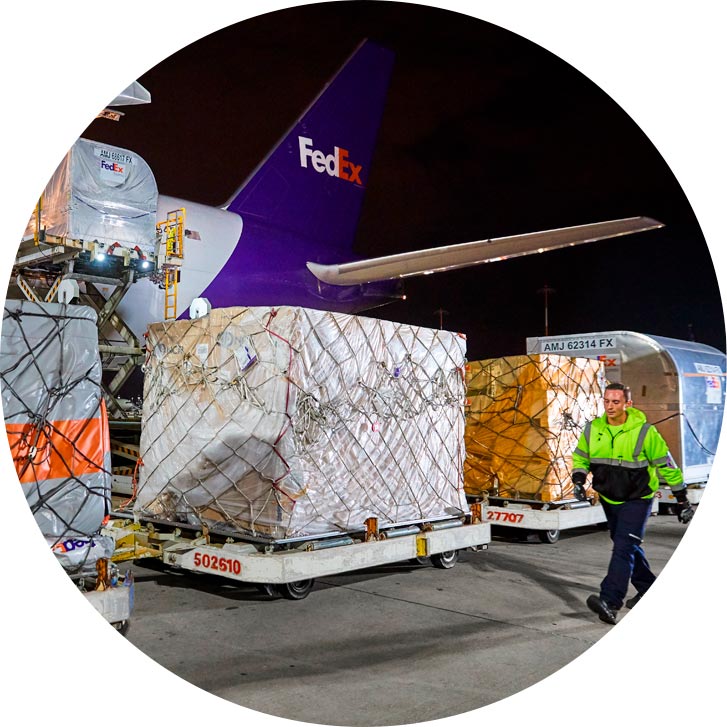 Delivery time
FedEx 3Day Freight delivers in 3 business days, Monday–Friday, by 3 p.m.** for most shipments. Saturday pickup and delivery are available in many areas for an additional charge.
Weight limit and maximum package size
You can ship individual skids over 150 lbs. Skids exceeding 70" high, 119" long, 80" wide or 2,200 lbs. require prior approval.
Delivery area
Delivery is available throughout the United States except Alaska and Hawaii. 


**Due to air-cargo capacity restraints, we are adjusting delivery commitment times for several FedEx Express® services in the U.S. November 1, 2021 through December 31, 2021. This includes changing the FedEx 3Day Freight commit time to 4:30 p.m. in most locations. 
Additionally, FedEx money-back guarantee is suspended for FedEx Express® services for which MBG was previously reinstated November 1, 2021 through January 16, 2022.
To help prevent damage or delay, follow the packaging guidelines below. Please note, some fees apply in special circumstances.
Individual pieces over 150 lbs. should be banded to the pallet with either metal strapping or unbreakable plastic straps applied around the box or skid on all sides.

Hardened containers (plywood, metal) that are not banded should have an exterior lock or clamp. Glue, nails and screws are not sufficient for securing your freight.
An Extra Services Charge will be assessed if your shipment doesn't meet these guidelines.
Exceptions
Freight shipments to and from extended service areas may be picked up and/or delivered by a cartage agent. FedEx® Collect on Delivery (C.O.D.) is not available to and from extended service areas.
Add-on service options
Saturday pickup

Saturday delivery

Dangerous goods

FedEx C.O.D.

FedEx® Hold for Pickup

Returns solutions


Get ready to ship FedEx 3Day Freight
Create your shipment online or call Express Freight Customer Service at 1.800.332.0807.
FedEx 3Day Freight shipments require a booking number. All freight shipments over 20,000 lbs. require that you call to get your booking number. Booking is recommended but not required for shipments weighing less than 20,000 lbs. View Terms and Conditions. 
If you create your shipment online, start by signing in and selecting the Ship tab. Choose FedEx 3Day Freight under the Service type in the Package & Shipment Details section. Your booking number will be automatically checked and assigned.
If you call to create your shipment, you'll be given a booking number. You'll need to enter your booking number into your air waybill or when you create a shipping label online.
If you're new to freight shipping and need help, see our step-by-step instructions.
Other FedEx shipping services