FedEx Freight® services
FedEx Freight® services
Get economical pricing for large-volume freight.

Get economical pricing for large-volume freight.

It pays to be flexible. If your large-volume, less-than-truckload (LTL) freight shipment isn't urgent, you can get economical rates by taking advantage of unused truckload space.
Does my freight shipment qualify?
FedEx Freight volume services have extensive coverage throughout the contiguous U.S. and between points in Canada, and are available for LTL freight shipments that:
Weigh between 4,000 and 44,000 lbs.

Require at least 10 ft. (up to 56 ft., or two full pup trailers) of trailer space

Shipments may not:

Deliver to a residential area

Require temperature control

Deliver to conventions, exhibitions or trade shows

Contain stop offs

Require liftgates

Require cash on delivery



Volume services options
Truckload Exempt (TLX)
Offers a lower quote

Service standard will not be greater than twice (2 times) the FedEx Freight® Economy transit times

Lower liability coverage
Truckload Service (TLS)
Transit times will be the stated FedEx Freight Economy transit times*

Higher liability coverage



Exclusive Use (EXCL)
Timeframe determined at time of quote 

Shipment moves separately from other goods in a secure, dedicated trailer

Classified as a FedEx Freight® Priority shipment* (transit times not guaranteed)

What's best for my shipment?
Every shipment is different. Contact a FedEx representative to find the best options for your business.
For a quote, you can:
For more information:
Please note:
*While FedEx always works to meet your needs and maintain shipment integrity, delivery times for these services are not guaranteed.
Backhaul lane availability changes weekly and monthly.

All services are subject to the terms and conditions of the FXF 100 Series Rules Tariff.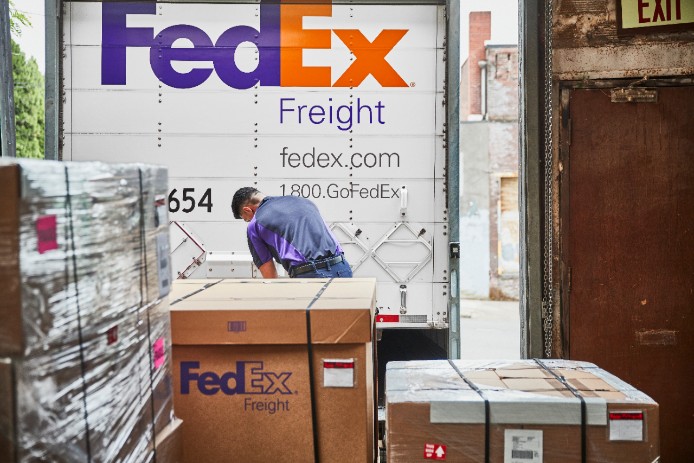 Lighten your rate, not your load
Find the best way to ship your heavyweight freight.

A truckload of security
Keep your shipment separate with our Exclusive Use option.