How to Create a Brand Image that Achieves the Right Look for Your Business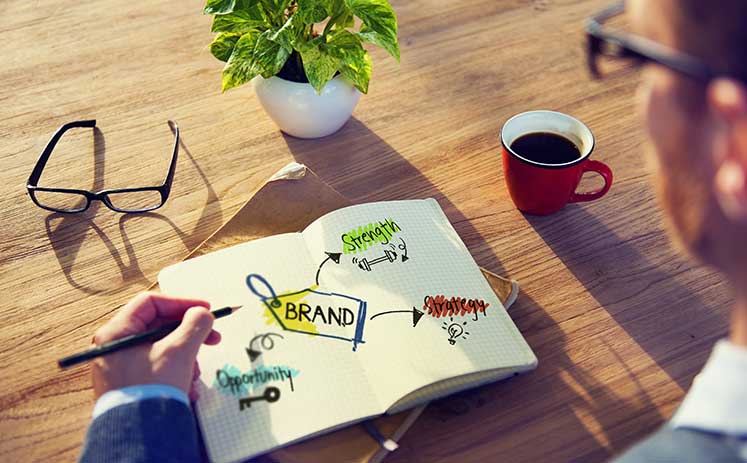 An effective brand strategy determines how customers perceive your company — what it stands for, what it does and what sets it apart from the competition.
So, what is your brand image? It's crucial to create the right look for your business. Cohesive logos, graphics and tone work together to successfully convey your goals to potential customers. Start strategizing now with these eight steps
1. Research your industry
Step back and take a bird's-eye view of your industry to determine what is and isn't working for your competitors. Use your research to decide what to adopt and what to leave out as you get your company up and running. Knowing what your competition is up to will inspire you to find ways to differentiate your business.
2. Find your niche
Big businesses have the luxury of extravagant marketing budgets and seemingly endless resources. When you're just starting out, focus on the quality—not quantity—of your customers. Pick one or two target markets you think will benefit from your products and design your brand strategy with them in mind.
3. Create a unique brand image
You've done your background research and decided what type of customers you want to sell to—now the true strategizing begins. Create a mission statement and set of core values that highlight your brand's point of difference.
Ask yourself what you want customers to associate with your brand above anything else. For example, is it your low prices, ethically sourced materials or personalized shopping experience? Creating an impressive brand image opens doors and helps you move up the industry ranks. Large chains have a lot going for them, but small businesses can leverage their brand strategy to compete with industry leaders. Here's how:
Be approachable Check-in regularly and directly respond to questions or concerns from your clients. Interacting with consumers builds trust and reliability, which can lead to recommendations — one of the most effective forms of free marketing.
Exhibit social responsibility People are more likely to connect with a brand they know is proactive and conscientious of the world around them. Add sustainable practices into your business or align yourself with a charity that relates to your brand image. Including elements of social responsibility gives people an extra reason to shop from you.
Establish yourself as an industry expert When you provide valuable information to your target market, you'll become a go-to within your industry. Use content marketing to strengthen your brand voice while reaching new customers. When the time comes for them to purchase a product or service in your industry, chances are they'll come to you.
Take your time with this step—a point of difference is the backbone of any effective brand strategy.
4. Design an eye-catching logo
A well-designed logo is often the first thing people notice when they interact with a new brand, so it must reflect the brand image you want to communicate to your target market.
As you create your logo, think about your audience. Are they artistic or buttoned-up? Are you targeting older, traditional individuals or a young and trendy demographic? Keep your design simple, timeless and versatile—it needs to look good whether it's on your website, social media or printed on a business card, store sign or coffee mug.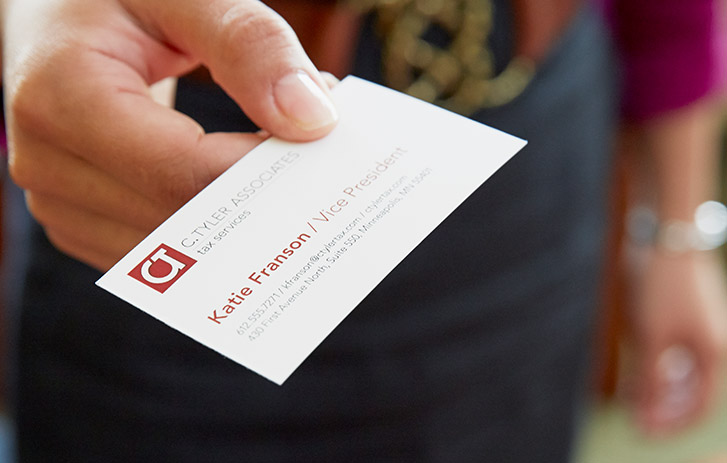 5. Get creative with colors
Colors convey different emotions, and the right brand color palette reflects your overall image. In U.S. markets, bright colors are typically seen as casual and playful, while neutral shades are more conservative. Green conveys harmony and nature, yellow is cheerful and confident and red is powerful and passionate. Branding color schemes can take on different meanings if you'll be marketing to international cultures, so be aware of your options if you are targeting a global audience.
6. Finalize your fonts
Different types of fonts convey a unique subtext to your customers. Pick two to three fonts that reflect your brand image. For example, choose serif typefaces if tradition and reliability are your primary core values. Sans serif fonts are sleeker and more contemporary. If your goal is to convey strength and stability, go for bolder typefaces.
7. Boost your online presence
An informative website is a must. Social media marketing, online banner ads and email newsletters are also effective tools to enhance your brand's personality.
8. Bring your brand image to life
You've developed your brand strategy—now it's time to put it into action. Our design tool can help you design the right marketing materials to reflect your image. Get to work creating your physical materials—like brochures and postcards—and online tools, such as social media ads and graphics for your website.
Are you ready to start designing a brand image that gets your small business noticed? Use our design services and small business center to inspire your brand strategy and start growing your customer base. Ensure a consistent brand identity by documenting with formal brand guidelines to reference when developing marketing materials.  
Related reading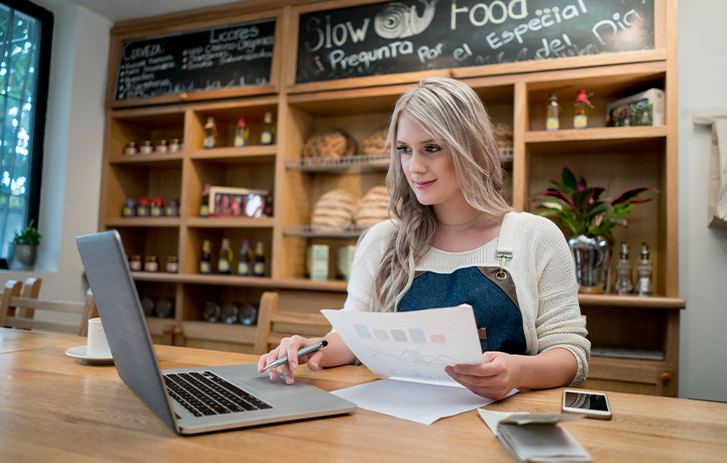 Free advertising strategies for small business
What business can say no to free advertising? Here are some ideas to get you started before you start investing the big bucks.
Read article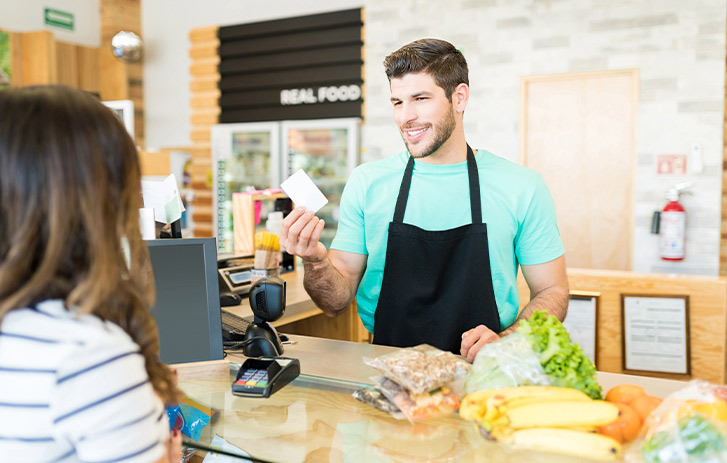 Alternative uses for business cards 
From coupons to frequent punch cards, there are many ways to get the most out of your business card.
read more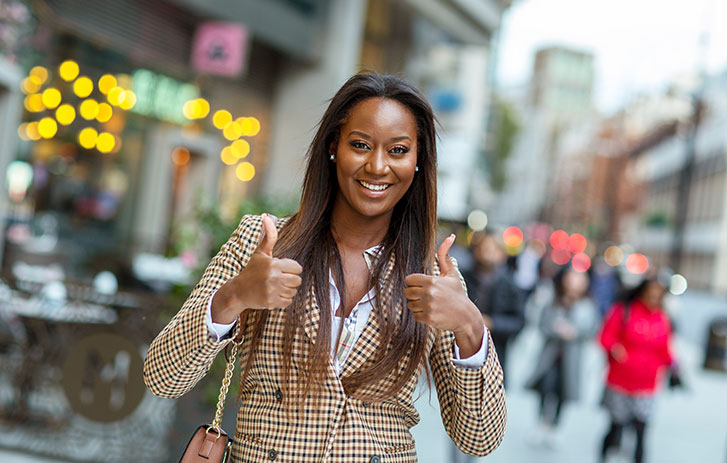 Creating an effective customer advocate program
Building brand advocacy through can be simple if you offer excellent service and products and show loyalty to your brand ambassadors.
read more
Additional resources
---
The information on this page and links provided are as a convenience and for informational purposes only; they do not constitute an endorsement or an approval by FedEx of any of business, products, services, or opinions of any other corporation or organization or individual. FedEx bears no responsibility for the accuracy, legality, or content of any external site or for that of subsequent links. It is important to do your own analysis based on your business needs before using any third-party products or services. Any actions you take upon the information on this page is strictly at your own risk.