Smart event signage ideas to maximize the wow factor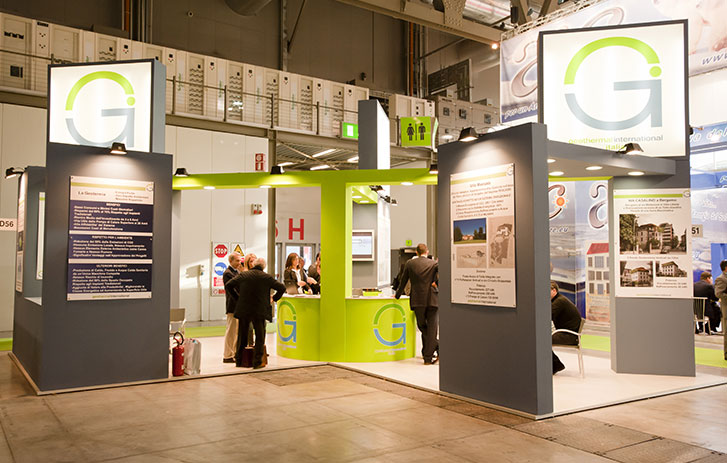 Where's the bathroom? How do I sign in? When is the after-party?
Effective signage at an event anticipates your attendees' questions and lets you to reinforce your brand creatively, while providing useful answers and intuitive guidance. Here's your guide to creating event and conference signage to help promote your company and increase your chances of a successful event.
Be strategic with event signage branding
Branding is more than just pasting your logo all over the room. Successful branding hinges on creating on-site signs that reflect your organization's mission.
Start by establishing the theme of your event. Can you create a tagline that encompasses your mission? Even if you don't end up using it in your event signage, brainstorming taglines will help you dig into your purpose and discover creative ways to promote your brand.
A tagline should be short, simple and meaningful. Is your event bringing an entire company together for an annual meeting? If so, incorporate words like "unity", "togetherness" and "sharing". Some thought-starters include:
The Team Unites…
Come Together…
Connect. Share. Win.
Before using a new tagline, be sure to check with a legal consultant to ensure it has not been trademarked or used by another brand. 
Create a unified font and color palette
You don't need a professional graphic designer to make intentional design choices around color and font. Stick to two or three fonts and colors to bring cohesion and visual appeal to your event directional signs. If your brand doesn't already have a color palette, now is the time to build one.
For inspiration, visit sites where designers share their work, like Dribbble and Behance. A quick search for event signage provides a ton of relevant examples to scroll through. When you're ready to build your signs, our design tools provide professionally designed templates to help you create a seamless look for your event.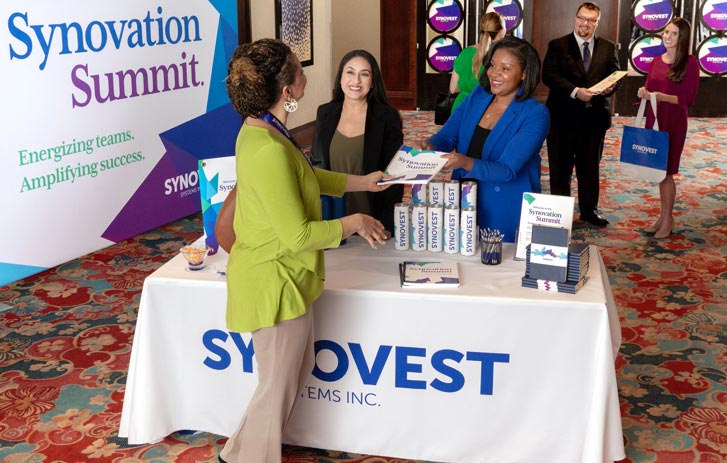 Be big and bold with event welcome signs
Event signage should be bold and attention-grabbing. Large banners and an event welcome sign, whether inside or outside, are your first opportunity to connect attendees to your brand. If you have a great tagline, use it here.
If hanging a banner isn't an option, clustering several stationary or retractable banners can make a similar impact, especially if you place them in key areas such as:
Entrances
Registration tables
Outside meeting rooms
Onstage or beside podiums
To brand a large area with lots of wide-open space, removable floor and window decals make an impression and help visitors navigate the event efficiently. 
Help them find their way with directional signs
Directional and event wayfinding signage keeps foot traffic flowing seamlessly and avoids confusion. Map out your event space to see where people will need to go.
Important destinations include:
Registration
Meeting rooms
Restrooms
Drinks and snacks
Lounge
Quiet work area
Once you know the "where," you can figure out the "how." Retractable banners, floor decals and wall decals can all be effective, depending on the space.
Make your signage simple and clear. Incorporate your logo, an event icon or graphic and established colors and fonts to create a cohesive look.
Sweat the small stuff
Once you've set the stage, it's time to turn to smaller event signs to reinforce your brand, message and mission.
Will you need to identify speakers and moderators? Custom tabletop name placards and lanyard inserts take the guesswork out of this process.
What about the event schedule? Consider having one primary stationary banner for the overall schedule at the registration table, and then break out smaller schedules to display on banners near individual meeting rooms.
Most importantly, try to anticipate your attendees' questions. Don't make them pull out their phones to find the information they need.
Don't forget your partners
If you rely on sponsors or partners to put on your event, be sure to thank them prominently. A large banner with their logos displayed recognizes their importance and gives them the exposure they deserve.
Even better, encourage attendees to interact with your sponsors by creating a photo backdrop with sponsor logos―vinyl tripod banners or removable wall decals create excellent backdrops. Display the backdrop near the entrance of your event and offer to take guests' photos as they arrive. It's a nice touch that's fun for attendees and adds value to your brand and your sponsors.
As you curate your event and the signage that goes along with it, remember that last tip: nice touches go a long way toward making your event successful. Your partners and attendees should feel the attention you put into every detail, from welcoming them with open arms to helping them find their way to the refreshments—and smart branding will remind them that your brand was behind the whole experience. 
Related reading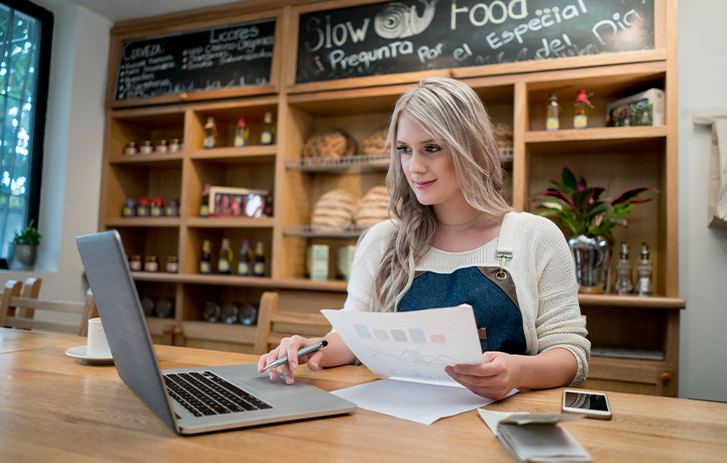 Free advertising strategies for small business
What business can say no to free advertising? Here are some ideas to get you started before you start investing the big bucks.
Read article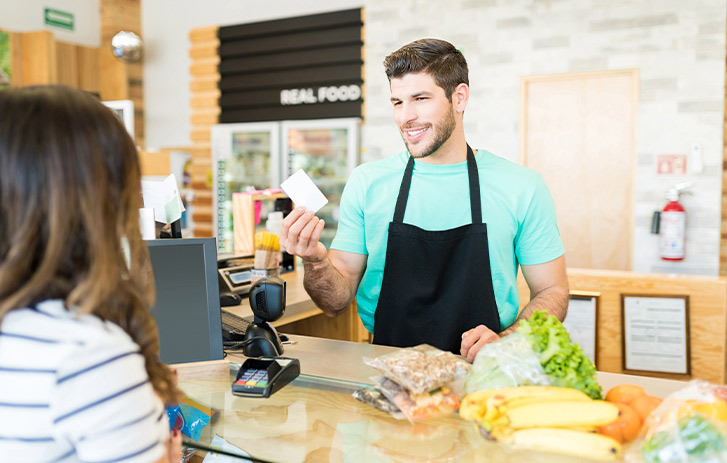 Alternative uses for business cards 
From coupons to frequent punch cards, there are many ways to get the most out of your business card.
read more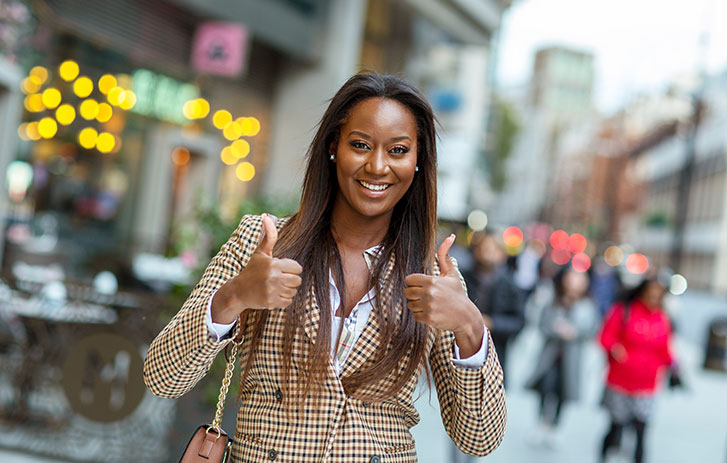 Creating an effective customer advocate program
Building brand advocacy through can be simple if you offer excellent service and products and show loyalty to your brand ambassadors.
read more
Additional resources
---
The information on this page and links provided are as a convenience and for informational purposes only; they do not constitute an endorsement or an approval by FedEx of any of business, products, services, or opinions of any other corporation or organization or individual. FedEx bears no responsibility for the accuracy, legality, or content of any external site or for that of subsequent links. It is important to do your own analysis based on your business needs before using any third-party products or services. Any actions you take upon the information on this page is strictly at your own risk.