Six graphic design marketing ideas for cohesive business branding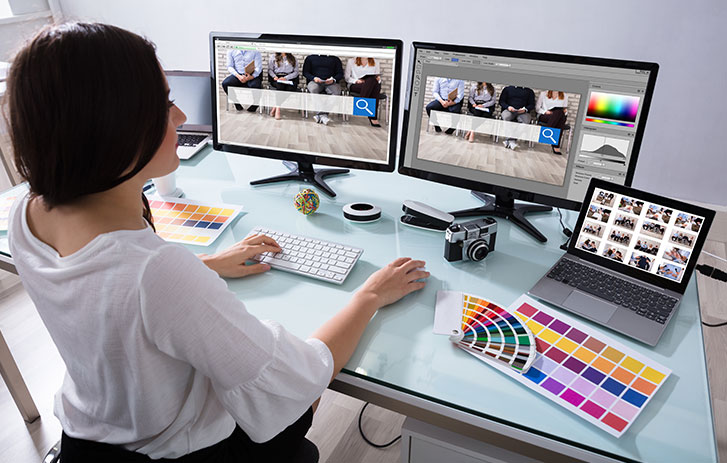 Branding can make or break a business. Mismatched branding elements confuse potential customers, but sharp designs can set your business apart. When you make your brand identity cohesive between the web and printed materials, you can help increase awareness of your company and stay top of mind with customers. 
1. Start with your business logo
You've decided on your business name and mission statement. The next step is to design a logo. This part's important—your logo represents the heart and soul of your business. It's often the first thing people associate with your brand.
If you're on a start-up budget, no problem! It's easy to create distinctive branding using our free tools. FedEx Office® has just about everything to help you create a sleek and eye-popping logo.
So now you've got an awesome logo—what next? It's time to create a brand style board to reference any time you have a new marketing design idea. This ensures cohesiveness and a professional touch across your brand. FedEx Office makes it easy to create and organize all your ideas, so you can breeze through the branding process and get to work growing your business empire.
2. Explore multiple logo design variations
Your original logo is perfect for your website, posters and ads. But what about your business card, where you only have a small space to get your message across? It helps to have an alternate business logo that will still look good in a compressed space.
Take your logo's original graphic design idea and simplify it. Make your secondary logo an uncomplicated square or circle and consider abbreviating the full brand name. This streamlined logo is ideal for cards, letterhead, social media, website favicon and small online banner ads.
3. Stick to a color palette
Keep your branding consistent across platforms by picking a consistent color scheme. Use this color palette for your logo and website design and draw from it anytime you create new marketing materials.
Choose four to six colors that complement one another but offer contrast. Make things easy by saving a file with each of the hex codes—every single hue comes with a unique string of six letters or numbers—to make sure you pick the exact same shade every time. For added cohesiveness, use photos that are in line with at least one or two of your branding shades.
4. Have fun with fonts — within limits
Think back to the last time you saw an ad or website with a random mix of fonts. It was probably distracting and not very professional, right? Avoid this rookie mistake by picking one to three fonts for your brand. From banners to flyers, don't stray from them.
Your two main fonts will be for your headers and your main body text and should be easy to read. If you have to struggle to read certain letters or words, start over. Finally, toss in a more creative font for the cool graphic design ideas you create. A script or geometric font can add an interesting element.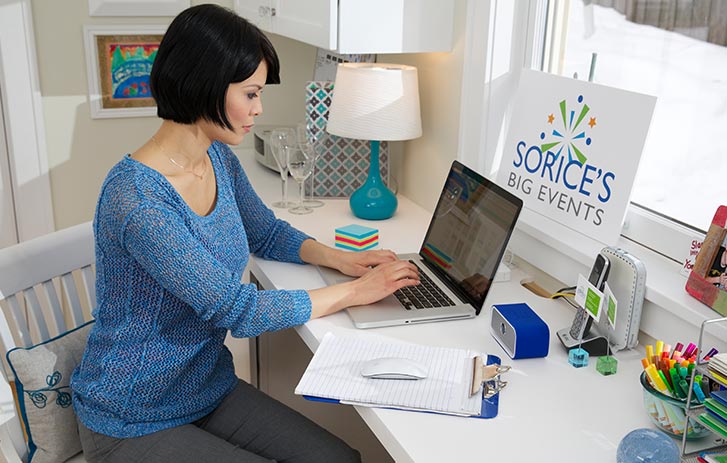 5. Create extra design elements
You've got your logos, color palette and fonts finalized. Now all you need are additional graphic design elements to use across your platforms. FedEx Office can help you put together a cool mix of graphics, symbols and background textures. These unique graphic design ideas add a lighthearted touch to your business branding.
6. Find your brand's voice
Everything is visually cohesive across your website and marketing materials. But wait — you're not done yet. Before you put your brand out there for the world to see, consider the voice you want it to have. Are you starting up your own law firm? Keep things formal. Making a splash in the fitness world? Go for a conversational and relatable tone.
Once you've established your brand voice, use it consistently. Potential customers will get confused if your business blog is formal but your tweets sound like you're chatting with your best friend.
Bring these marketing design ideas on board, then get to work on marketing your business. Take inspiration from your branding board to create business cards, posters, banners, brochures, postcards — your options are endless! You'll find thousands of graphic design ideas through our design tool to get you started. Simply swap out the logo, colors and fonts to match your branding. Then get ready to make a splash in the market.
Related reading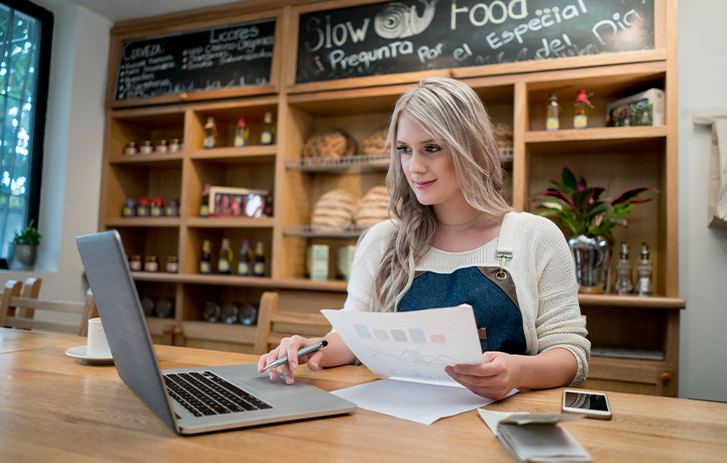 Free advertising strategies for small business
What business can say no to free advertising? Here are some ideas to get you started before you start investing the big bucks.
Read article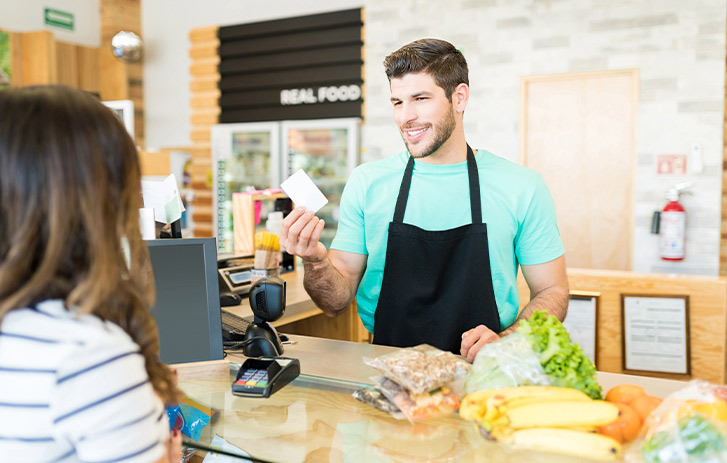 Alternative uses for business cards 
From coupons to frequent punch cards, there are many ways to get the most out of your business card.
read more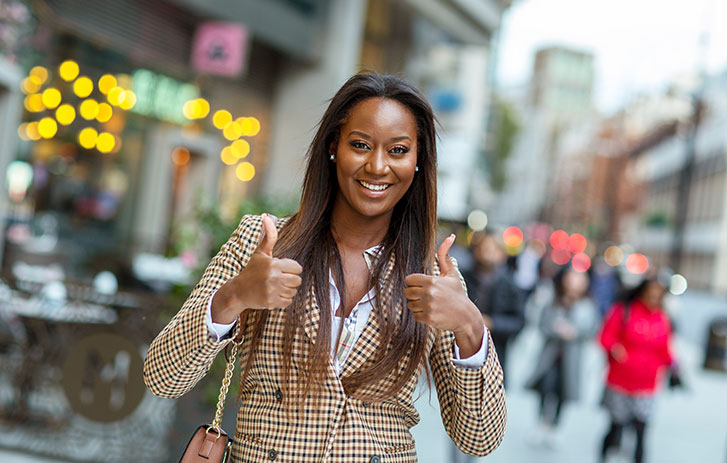 Creating an effective customer advocate program
Building brand advocacy through can be simple if you offer excellent service and products and show loyalty to your brand ambassadors.
read more
Additional resources
---
The information on this page and links provided are as a convenience and for informational purposes only; they do not constitute an endorsement or an approval by FedEx of any of business, products, services, or opinions of any other corporation or organization or individual. FedEx bears no responsibility for the accuracy, legality, or content of any external site or for that of subsequent links. It is important to do your own analysis based on your business needs before using any third-party products or services. Any actions you take upon the information on this page is strictly at your own risk.