Six affordable (and effective) marketing tips for small business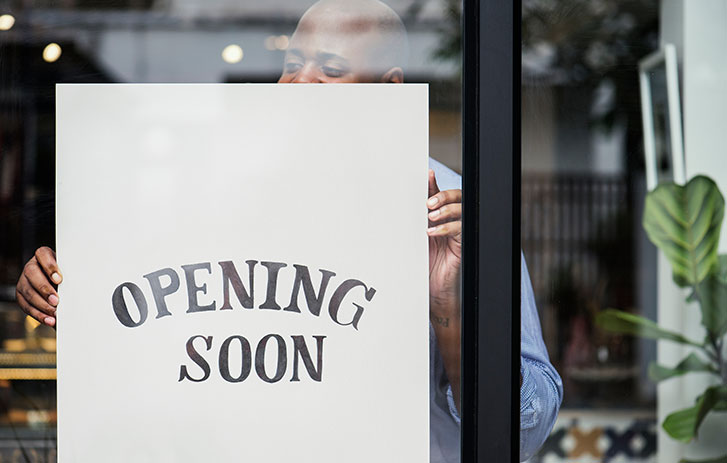 Small business marketing often requires doing a lot with a little, even if you follow the U.S. Small Business Administration's guidelines of investing between seven to eight percent of annual revenue into advertising. Tight budgets mean that cost-effective, attention-grabbing small business advertising ideas that work can be extremely valuable. 
Although the customers and needs of every business are unique, we've rounded up the most reliable, affordable and effective marketing techniques for small businesses. 
1. Begin your small business marketing with your website
Nearly nine out of 10 local business searches on a mobile device either result in a call or visit to the business within 24 hours, making a website essential for marketing your small business. At its most basic, your website should provide your business's location, hours, contact information and an overview of the product or services you offer. Adding a blog, testimonials or a short history about your business are all good ways to improve your site's odds of appearing in search results. 
2. Leverage social media marketing tips for small business
If your company is just getting started, you'll likely hear more marketing tips for small business related to social media than any other avenue. Active social channels a vital part of small business promotion strategy — 43 percent of internet users between ages 16 and 64 use social media while researching a purchase.
With the exception of paid advertising, the only built-in cost to social media is time, so pick as many channels as you are comfortable managing. Like your website, make sure your social channels contain up-to-date information, including hours and contact information. Use stories about upcoming events, new 
3. Team up with another company
When budgets and time are tight, teaming up with another company is one of the more effective marketing techniques for small businesses. Ideally, find a complementary business to partner with — for example, a gym and a health food store — and work together to promote each other's enterprises. Collaboration ideas include hosting an event together, offering a discount to your partner's customers or displaying each other's flyers, brochures or business cards at your locations. The FedEx Office design center includes custom templates to easily create your ready-to-print file, even with no design experience. 
4. Take advantage of your outdoor storefront
Small businesses in high-traffic areas can capitalize on a captive audience of passersby. Banners and sidewalk signs are low-cost, highly visible and unobtrusive ways to announce hours, events, sales and new products. If you're located somewhere that receives a lot of foot traffic, have someone outside the store hand out flyers, brochures or discount codes to attract customers. 
5. Build loyalty with existing customers
It can cost between six and seven times more to acquire a new customer than to retain a current one. According to the Harvard Business Review, a five percent improvement in customer retention can boost profits by 25 to 95 percent. Your small business promotion ideas should begin with your current customers. Proven strategies include VIP events, discounts, free gifts and handwritten cards thanking them for their support. Strive to turn your best customers into brand ambassadors.
6. Boost business with community involvement
Consumers expect companies to positively impact society. Small businesses can easily achieve this on the local level. Hosting a can drive for the local food bank or sponsoring a local team are great advertising ideas for small businesses that will garner goodwill in the community. Don't forget to take credit for your effort — create a poster showing how much food you collected or the total amount of money you raised. If you sponsor a team, ask about hanging a banner above their dugout or bench. 

Whatever your small business marketing efforts, FedEx Office can help create the materials needed to attract new customers, wow existing ones and ensure the success of your company.
Related reading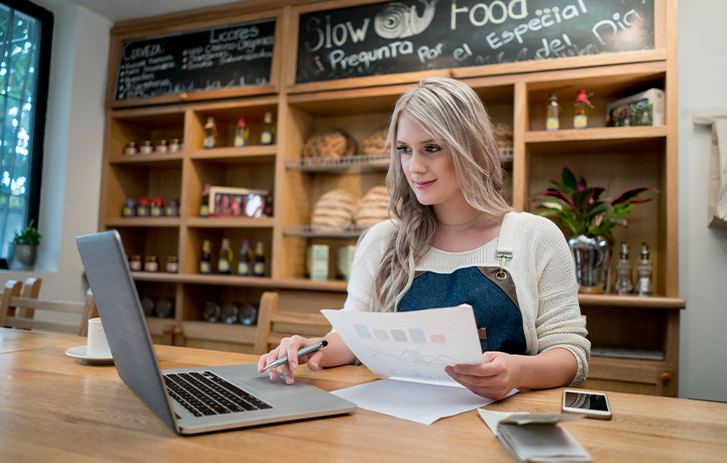 Free advertising strategies for small business
What business can say no to free advertising? Here are some ideas to get you started before you start investing the big bucks.
Read article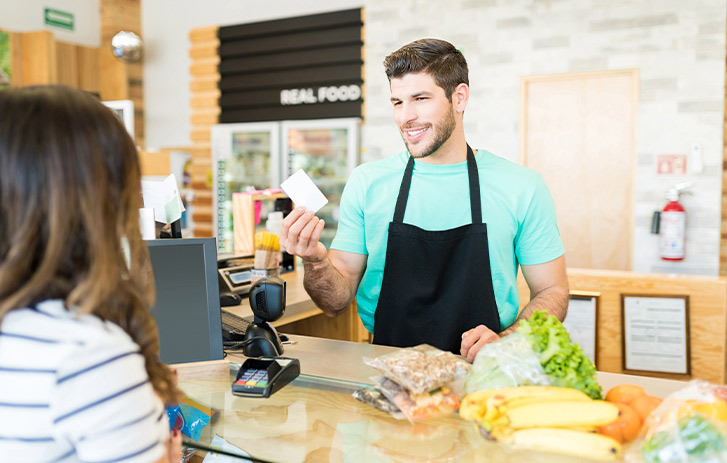 Alternative uses for business cards 
From coupons to frequent punch cards, there are many ways to get the most out of your business card.
read more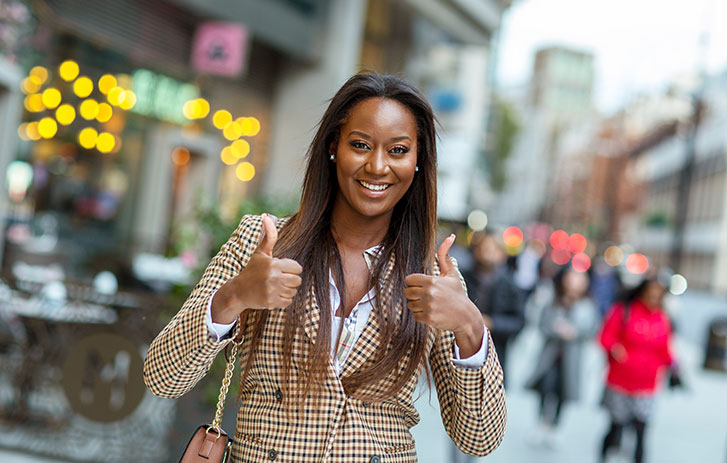 Creating an effective customer advocate program
Building brand advocacy through can be simple if you offer excellent service and products and show loyalty to your brand ambassadors.
read more
---
The information on this page and links provided are as a convenience and for informational purposes only; they do not constitute an endorsement or an approval by FedEx of any of business, products, services, or opinions of any other corporation or organization or individual. FedEx bears no responsibility for the accuracy, legality, or content of any external site or for that of subsequent links. It is important to do your own analysis based on your business needs before using any third-party products or services. Any actions you take upon the information on this page is strictly at your own risk.