5 promotion ideas to boost retail sales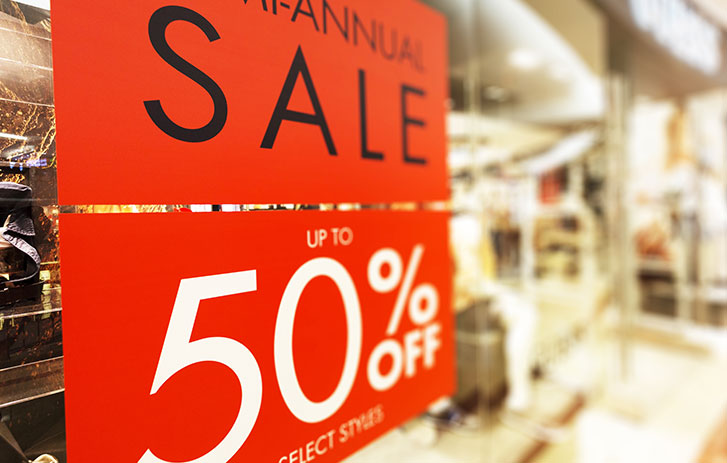 Sales are the best way to boost your retail business's revenue. But even the best promotion ideas can be undone by poor execution. We encounter thousands of advertisements every day. To help make your sale stand out, create a compelling message that conveys what makes your event special. Your goal is to elicit a need to attend or a fear of missing out.
The foundation of a great promotion starts with consistent store signage that matches your online branding. These five proven sales promotion examples can help you ace your advertising efforts.
1. Host an event
Events offer the chance to attract new customers while adding value to existing customers. There are lots of benefits from an in-store promotion event:
Differentiates your store from the competition
Increases consumer interest
Offers customers a unique experience
Of course, they also boost sales! Events can range from holiday or themed parties to informational sessions. A favorite among the numerous retail promotion ideas—and one that's becoming increasingly popular—are "meet the maker" events that offer customers a chance to meet the person behind the brands/products you se—building a bond between you, your customer and your supplier. 
To maximize an event's return, you need to promote it. A well-designed, attention-getting flyer is a tried-and-true method for attracting customers. Flyers are great stand-alone advertising, and they can be a powerful tool that works in unison with social media and email marketing.
2. Work for your community
Simple steps can turn your local community into advocates for your store. A 2019 survey found that 70% of consumers want to know what the brands they support are doing to address social and environmental issues. Many of the best unique promo ideas can make people feel good about shopping with you. A few ideas:
Donate a portion of sales to a local charity
Offer customers a reward/discount for doing good
Take your advocacy further by creating a brochure to highlight the ways your innovative retail promotions can positively impact the community. It's an easy way to promote a cause you care about, while also receiving credit for your efforts that can boost sales. 
3. Celebrate a special day
Celebrations offer a near-boundless number of creative sales ideas. Your potential promotional ideas are only limited by your imagination. It also provides a chance to hold events and sales outside the traditional retail promotional calendar. Here are a few ideas to get you started:
Party like it's 1999 with rolled-back prices
Honor an employee's anniversary by putting their favorite product on sale
Since promotion ideas for retail stores like a National Mom and Pop Business Owners Day sale aren't as well known as Black Friday, advertising is key. Take your celebration to the street with yard signs to attract customers and amplify your unique message. 
4. Special shopping hours
A favorite promotion for shops searching for boutique sales ideas is to give your loyal customers the VIP treatment with special shopping hours. Customers get the chance to shop away from the crowds—a particularly good benefit during the holidays. You boost engagement, eenhance loyalty and build a stronger relationship with your customers. According to Salesforce, customers are more than twice as likely to view personalized offers as important.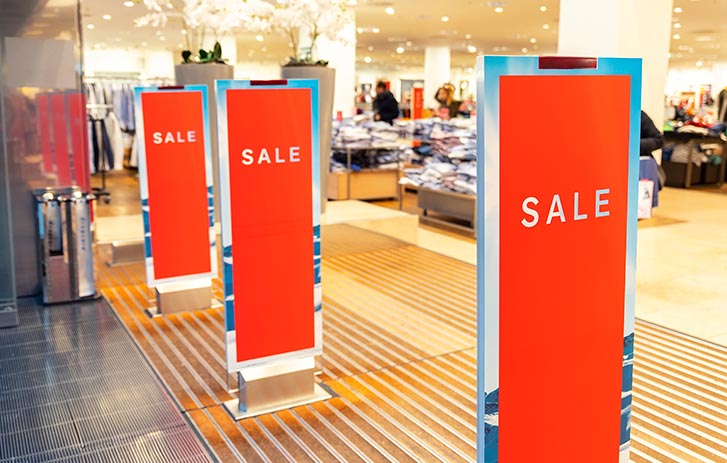 A clear, concise and actionable postcard is an effective way to reach out to valued customers (and work hand-in-hand with email campaigns and handouts) to inform them of your event. Increase the effectiveness of your event and send a follow-up postcard—according to the rule of seven, most consumers don't respond the first time they see an offer. 
5. Give a gift
Giveaways entice customers into your store and show your appreciation. Look around and you'll find tons of amazing sales promotion examples offering a gift, such as:
A free reusable tote bag for purchases over a certain dollar amount
An extra percentage off for customers opting for an email receipt
Free cups of cocoa on cold days (or lemonade on warm days)
Your offer is only enticing if customers know about it, however. Put your windows to work for you, delivering a clear, strong message that informs people passing by about your rich cocoa or refreshing lemonade with a banner or poster. 
Retailers today have to fight for their customers' attention. Consistent message delivery across multiple mediums such as digital, direct and in-store is key to increasing sales and growing your customer base. FedEx Office offers retailers a variety of solutions to support your promotional ideas. We have team members ready to help bring your ideas to life.
Related reading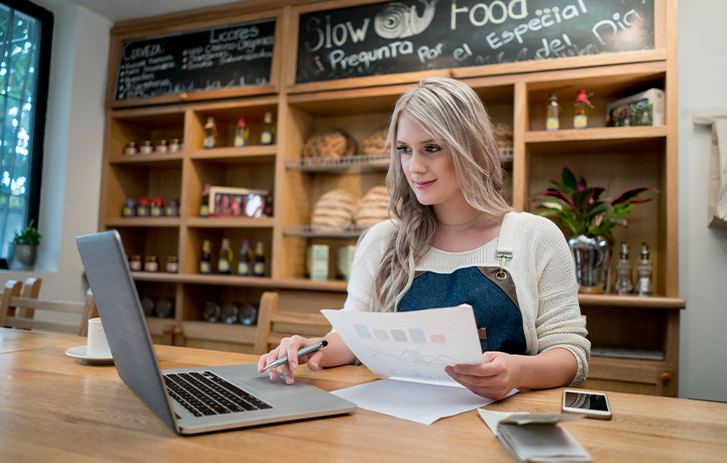 Free advertising strategies for small business
What business can say no to free advertising? Here are some ideas to get you started before you start investing the big bucks.
Read article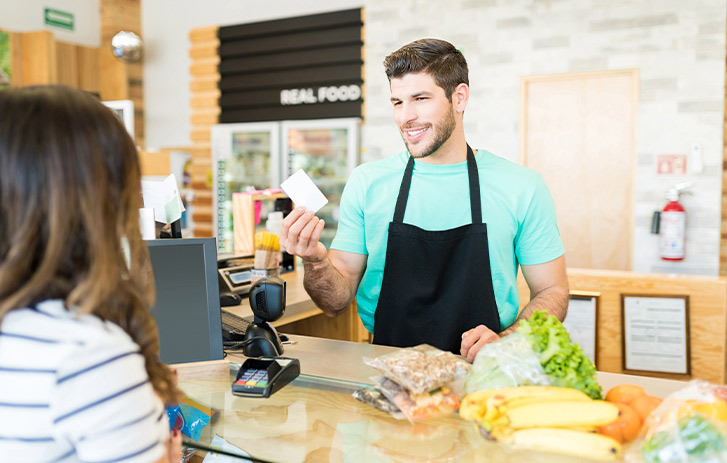 Alternative uses for business cards 
From coupons to frequent punch cards, there are many ways to get the most out of your business card.
read more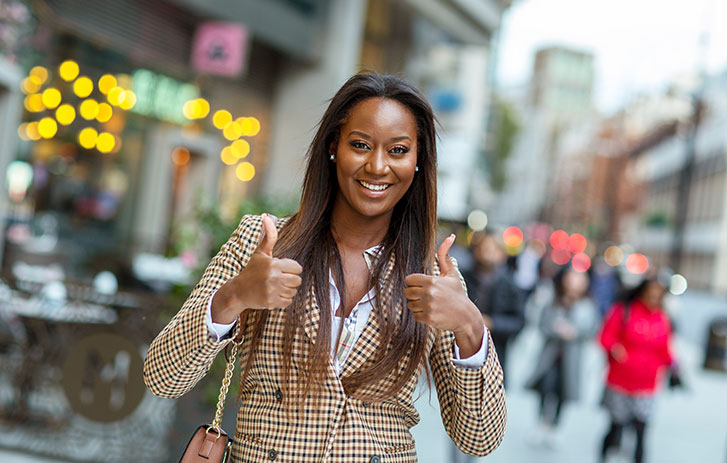 Creating an effective customer advocate program
Building brand advocacy through can be simple if you offer excellent service and products and show loyalty to your brand ambassadors.
read more
Additional resources
---
The information on this page and links provided are as a convenience and for informational purposes only; they do not constitute an endorsement or an approval by FedEx of any of business, products, services, or opinions of any other corporation or organization or individual. FedEx bears no responsibility for the accuracy, legality, or content of any external site or for that of subsequent links. It is important to do your own analysis based on your business needs before using any third-party products or services. Any actions you take upon the information on this page is strictly at your own risk.