Surviving and thriving in your first five years
What you do — or don't do — in your first five years as a small business owner can make or break your company's chances for long-term survival.

According to the U.S. Small Business Association, on average, nearly 50 percent of all small businesses will fold before hitting the five-year mark. That's why it's essential to get your business off to a strong start.
What are the steps you need to accomplish in those critical first five years? We've learned how small business owners can set themselves up for long-term success by asking some of our nation's most innovative and successful entrepreneurs — the winners of the FedEx Small Business Grant Contest.
We started the FedEx grant program because we truly believe in the power of small businesses to make the world a better place. Small businesses are the backbone of our economy, and we've seen how much they contribute to the quality of life in the communities where we live and work. That's why we're dedicated to helping these business owners succeed for the long haul — since 2013 we've awarded more than $778,000 in grants to these passionate, energetic entrepreneurs.

Here, five of our past FedEx grant winners share valuable advice that can help your business flourish.
5 tips to grow your business beyond the first five years:
1.     Formalize your goal-setting and review process now
In their first year, most small business owners have relatively basic goals: generating sales and operating profitably. Typically, if you're the owner of a business just starting out, you're also the "doer" — and you handle everything from creating your product to getting it out the door. Over time though, it's critical to step back, set goals, and measure outcomes.
"Setting goals not only keeps you moving forward, but it also helps you build a better company," says Dana Donofree, founder and CEO of AnaOno, a company that makes beautiful lingerie for breast cancer survivors who have gone through reconstructive surgery.

According to Donofree, if you miss a goal, the worst thing you could do is make assumptions. Without identifying the root cause, you'll just prolong the problem. "If you miss your goals, it's critical that you do some deep diving to figure out why. Then make changes and measure the impact," she explains.
"I missed my sales goal last year and did a lot of fact-finding to see where I lost traction," she says. "I learned that the business was there, but I didn't plan my inventory needs accurately, so I missed out on opportunities. Now, I have a better understanding of planning and anticipating sales curves, so I have the base I need to achieve them."
Although Donofree uses her business plan as the foundational element of her goal-setting process, she's quick to point out that even the best plan should not be set in stone.

"You have to remember that your business plan is a living, breathing document. The market changes, needs change, your company changes, so you have to be flexible," she says. "I can tell you, since founding AnaOno, I've adjusted my plan and my goals many times."
2.    Connect with your repeat client base
Selling out a "buzz" product the first year is one thing, but finding a way to keep those customers coming back year after year is what builds a sustainable business.
No one knows this better than Mary Lynn Schroeder, CEO and founder of In Blue Handmade. Schroeder began selling her personalized leather journals, bags, and belts on Etsy. She soon went from a company of one to a six-person business selling a wide range of handmade leather goods through multiple channels.
"During those first five years, the best way to grow your business is to build a strong base of repeat customers. Developing and nurturing those relationships early on is vital to the life of your company," Schroeder says. "One of the advantages of running a small business is that you can have that kind of intimate relationship with your customers. They want to know who's making their product, and they also want you to know them."

Schroeder has built that loyal customer base by keeping things real. In Blue's e-commerce site is packed with pictures of her team and a company narrative that shares the In Blue story. She's active on social media, talking to her customers like she's talking to friends. She also gets out into the community, setting up shop at regional music festivals to connect with her customers on a different level.
"Of course, you have to offer great customer service. You have to go above and beyond when you can. If you do that, your customers will not only come back to you, but they'll tell all of their friends about you," Schroeder says.
And, in Schroeder's case, those loyal customers, and their votes on social media, propelled In Blue Handmade to win the grand prize in the 2016 FedEx Small Business Grant Contest.
3.    Establish insights in all facets of your business
Every small business has a lot of moving parts. Although managing a business via spreadsheet can work if you're just starting out, it's not a good long-term solution. In fact, it could even slow down your growth.
"Streamlining your processes gives you the bandwidth to focus on growing your business," explained Zach Fleishman, chief operating officer of Shark Wheel, a company that produces unique, grooved wheels that keep skateboards, long boards, wheelchairs, and strollers stable on any type of terrain. "You have to be able to stay on top of your operation, where you are financially, how you're performing, and areas to improve. You have to be able to see your company as a whole, so you can make good business decisions more quickly.
Step one is documenting each facet of the operation, from credit card statements to inventory to advertising and web sales — and everything in between.
"Once you have that list, create a dashboard of your entire company on one screen. If you can, hire a programmer to do this, so you can pull data from your various systems," Fleishman says. "Believe me, it is well worth the expense." The dashboard becomes a small business owner's window to the world.
"With a click of the 'refresh' button, you can see how much inventory is in stock, how your online advertisements are performing, and your net sales," Fleishman says. "Once everything is streamlined, you can make fact-based, data-driven decisions. Your business operates more efficiently, and you have time to actually grow your business, instead of maintaining it."
4.    Enlist a solid team who can scale with you
Nested Bean's Manasi Gangan was a corporate executive who left that career to start a small business that makes infant swaddles that replicate human touch. Instead of employee, she is now employer, choosing her staff not only to fill the needs at hand, but also to help take Nested Bean into the future.
"The same team that can get the job done in year one may not necessarily be the team that can continue to get things done in year five. A small business can outgrow its people if you don't hire for the long term," Gangan says. "It's important to build a team of people with complementary roles, so they can scale as your company morphs, grows, and matures."
So, how do you get it right the first time? Start with the fundamentals.
"The three legs of any company are operations, sales, and marketing. Rarely is a business owner good at all of these three things," Gangan explained. "You have to know your own strengths and weaknesses and hire people with skills that complement your own from the beginning."
According to Gangan, for some entrepreneurs, this means partnering with a co-founder with different skillsets. The classic example is the inventor partnering with an operations expert. One creates the product, while the other gets that product out the door.
"I also know that many entrepreneurs start out as one-person operations," Gangan says. "As these entities grow, it's important that the founders identify the day-to-day work required in marketing, sales, and operations. Because as you grow, you're going to want to hire staff to take care of the day-to-day, so you can focus on the business. Finding the right staff early on will help you build a sustainable business."
When you're hiring entry-level staff, Gangan recommends hiring potential. "When you hire a marketing coordinator, try to hire that person who has the potential to be a marketing director. When you hire entry-level operations, find that person you believe could advance to supervisor or manager. Hire for headroom," Gangan says. "I always try to hire people I can envision two levels up from the actual position I'm hiring. Then, I try to groom them for the next step. With that kind of approach, you're more likely to hire a sustainable team."
It's also important to adjust your organizational structure as your company evolves.
"We started out as an e-commerce company, so I had a need for resources with expertise in that area early on. As we moved into the B2B space it got to a point where we wanted to be a player in bigger retailers — and that takes a special kind of expertise," Gangan says.
"If you need to hire a pro, like a vice president of B2B sales, go to networking events. Vet that person with your peers. That's not the kind of position you fill through ads. Get the help and the insight you need to make the best decision."
5.    Claim your title as "first" — and then keep innovating
So many small businesses begin with the big idea, the invention or concept that hasn't been done before. But, for every innovator, there's a copycat waiting in the wings. That's why when Marked Leather's Scott Loeser founded his company that makes leather goods that prominently showcase the animals' brand, he knew he had to establish his brand as the originator of that concept.
"If you have a good idea, people will try to steal it and make it better or cheaper or put a new twist on it," Loeser says. "So, it's important to establish yourself as being 'first.'" In addition to applying to register your brand name as a trademark, Loeser recommends blasting that "first" message throughout the company website, in blogs, and in the case of accessories or apparel, adding a "date founded" line to the label.
Just as important, don't stop with that first innovation.
"You can't be a one and done company. You have to keep things fresh, to keep innovating. No matter how great your idea, trends change and so do people's perspectives," Loeser says. "A business owner who has created a cool product to sell has to be nimble enough to keep offering customers something that's equally unique and different, year after year."
For example, Marked Leather recently branched out into interior design, creating a leather wall and a leather-wrapped hand railing for a valued customer.
"I could make earbud cases like everyone else. Instead, I created a new avenue for Marked to gain sales and exposure," Loeser says. "You have to come out of the gate strong and have the agility and passion to take your company to the next level, or you'll eventually become obsolete."
Takeaways: Your business is small but mighty
No question, small business owners have the ability to do big things fast. By formalizing your goal-setting and reviewing your insights, you'll be able to change, adapt, and evolve quickly. Connecting with repeat customers and building a team that can scale will help you build a strong foundation for future expansion. And by staying fresh and continuing to innovate, you'll be able to grow your small business into a recognized brand with staying power.
It's been incredibly inspiring to see how many of the small businesses who've entered the FedEx Small Business Contest are thriving past the five-year mark and beyond. And it's been our privilege to share what our grant winners have learned so that a new generation of entrepreneurs will be able to grow and flourish in the years to come.
Related reading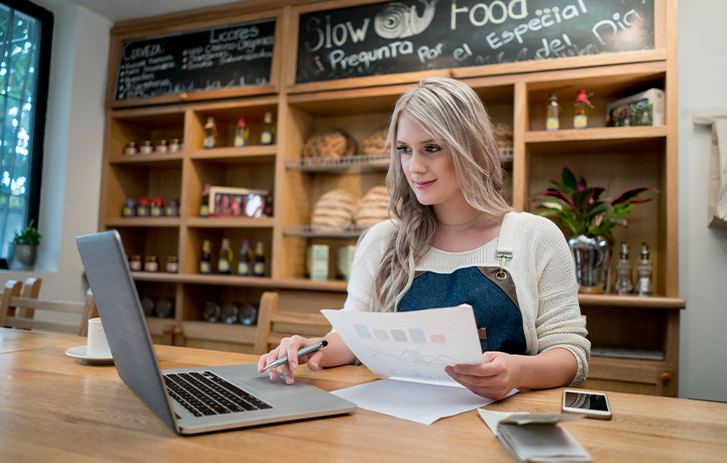 Free advertising strategies for small business
What business can say no to free advertising? Here are some ideas to get you started before you start investing the big bucks.
Read article
5 tips to recharge yourself and your business
Breathing new life into your business can equip you to face the competition. Check out these engaging ways to recharge your business and help it grow.
Read more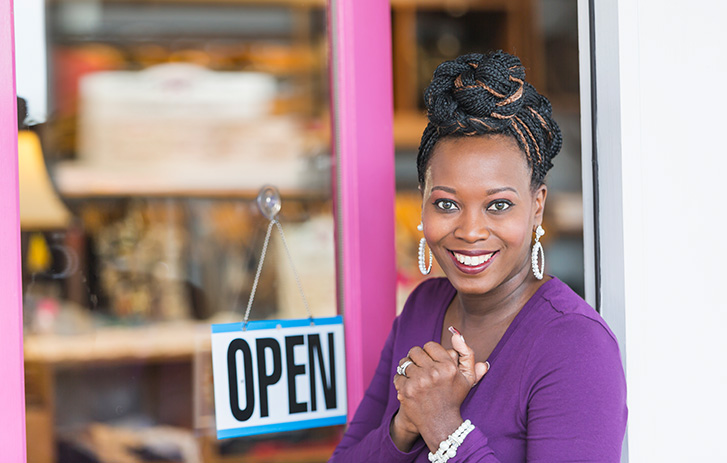 Grand reopening ideas following a disaster or crisis
A grand reopening sign is a welcomed sight after a disaster or crisis. These tips can help you get your business up and running again.
read more