It's not working out
It's not working out
How to fire your employees
How to fire your employees
Season 1 | Episode 2
It's one thing to lose your job. It's a whole other ball game to be the one doing the firing, especially if you're running a small business with a close team. Far from fun, more than one of our entrepreneurs describes terminating an employee as the worst part of the job.
From handling gross misconduct to providing opportunities for redemption, we discuss the delicate art of preparing for and giving someone the boot. Our entrepreneurs share candid tales about the measures they've had to take to hold employees accountable and to keep their businesses up and running.
So, what's the best way to break the news when it's crunch time?
Listen now
What's the best way to fire one of your employees?
"You're fired!" Two words that make for a compelling TV sound bite and a world of fear, pain and uncertainty for an employee on the receiving end. Even if you're in line for a generous redundancy package, being called into your boss's office and seeing a big box of Kleenex on the desk is a wrenching experience.
It's not a situation where the sympathy is extended to the person delivering the bad news. But it can be a devastating prospect for them as well – so much so that very few people are willing to openly discuss it. But we found a few who were prepared to open up about the unpleasant reality of being the one who delivers the bad news. So, how's it done, and what's it like?
Signs and reasons
It's not rocket science, according to David Patrick, founder of skateboard wheel manufacturer Shark Wheel. He recalled the words of his father – who literally is a rocket scientist – "If you ever get fired it shouldn't be a surprise to you. If somebody quits, it shouldn't be a surprise to the boss." He cited the story of an unfailingly rude receptionist who ticked every cliché box by doing little other than paint her nails and chat on the phone: it was clear (on at least one side) that the role just wasn't working out.
But Dana Donofree paints a different picture. As her AnaOno business, which creates lingerie for women who've had breast cancer, began to scale, the employee landscape shifted. "That person that was really good in the beginning might not be so good when it jumps to the next level. When they are no longer the right fit, it's a much harder decision because you're the owner – you believed in them enough to hire them."
Making the tough calls
It's a factor that makes a hard task even harder. "It's hurtful because, for me personally, I reflect everything else on myself. Did I not set up this person for success? I've lost nights of sleep just thinking about how I'm going to approach it, what I'm going to say… knowing that you are making the right decision, but also knowing that you're changing somebody else's life in the process."
Others agree. "Oh, I dread it. My husband and I work together and I swear every time, we're like, you do it. No, you do it. No, you do it!" As the owner of her own jewelry brand, Heidi Hale is no stranger to the trickiest of all conversations.
But Heidi reminds that the practicalities can also be challenging, particularly at the end of a protracted disciplinary procedure. "If it's one of those situations, I have to document it. I have to write up the situation, what happened, what I've said to them, how they have to correct it, how many days they had to correct it… then I have to sign it, and they have to sign it."
Which goes back to David's point about the warning signs. "You have to give them time to be able to correct themselves, and if they haven't, nine times out of ten, they knew it was coming."
"Can I talk to you in my office?"
But who should it come from? That's an equally tricky question. Dana's business isn't big enough to have a dedicated HR person, let alone a department. As a result, "…it all lies on your shoulders, especially when you are a startup and you have to play all of those roles. You have to be HR, and you have to be operations, and you have to be the boss."
---
"The police came. Her boyfriend came. It was an absolutely horrifying mess that went on for hours."
---
But the personalities involved can often play an equally pertinent role. "You know there's certain people that can do it and certain people that can't," says David, something he realized when he took responsibility for finally firing his receptionist. "For the first time ever I said, okay, I will terminate this person. So I got her final check and I called her into my office and I very nicely explained how hey, you're a really nice person and I'm sure you've got a lot of great opportunities out there, it's not really working here, thanks a lot…
"The police came. Her boyfriend came. It was an absolutely horrifying mess that went on for hours."
Cutting the cord
David is adamant that it's not down to a lack of backbone. It's the reason that he has an HR department. "I'm the owner of the company, I'm not there to have that kind of interaction with you. My job is to make sure you succeed. If things go bad, there's a procedure for that, and I ain't the guy that does that procedure."
It's clear that there are wrong ways to terminate an employee, but what are the right ways? Again, everybody has their own approach. Like Dana, Heidi took the personal approach with an employee who was taking shortcuts with priority shipping labels that was costing the company a small fortune. "I said, 'Do you understand why you're being fired?' And she said yes. I said, 'Do you feel like I had the right to fire you?' 'Yes.' 'Would you fire me if I was doing that in your company?' She said yes."
This technique – known as the Yes Ladder – is used everywhere from sales pitches to, well, termination procedures. But sometimes a different approach is needed, as Aqila Augusta discovered. The founder of hair stimulant manufacturer Edge Entity found that one of her employees had something of a problem with other types of stimulants: "methamphetamine and ecstasy, and things that you should not be taking while you're working."
When this escalated to daily visits from a drug dealer, she staged in-contract drug tests at short notice, which was awkward in itself ("It wasn't a blood test, it was urine – so they had to be observed while taking the test"), but gave her solid grounds to fire the employee in question.
The entrepreneurs
Welfare or unfair?
Not that the story ended there. Like David's receptionist who summoned the police, Aqila's employee didn't go quietly.
Even though the person in question had signed an agreement to take a random drug test, Aqila fell foul of legislation that – even with the employee caught red-handed – she was liable for paying their unemployment benefits. "I hate it. Because… you're not working – and I have to pay you for maybe five months."
Heidi was also caught out. Her ex-employee – who, as it turns out did see it coming – had already filed for unemployment. "I didn't follow the proper documentation and didn't know the laws beforehand, and it came back on me. I had to pay her unemployment for at least six months, which is, in the state of Indiana, about a third of their paycheck that they get until they find a job."
Getting it right
Police interventions. Angry boyfriends. Expensive unemployment payouts. What is the answer to the termination problem?
Burying your head in the sand isn't the answer. "If I'm at the point where if you're a bad employee," says Aqila, "I risk the unemployment. I'd rather not live in fear that I'm gonna have to pay someone." As she's found, the key is to not let things get to that stage. A proactive approach with effective written and oral warnings can really do the trick.
"They actually change. I don't wanna fire you. I don't wanna hire new people if I don't have to. The warning is so that you can straighten up. If you're there to remind them – look, I see the way you're performing is not as good as it was when you first came, you need to change these things, start coming in on time – I've noticed that they will. Because they wanna keep their job."
It's a good approach particularly when, like Dana, "…you really love your employees, you care about them and you want to have everybody grow with you. But, at the same time, if they are no longer capable of taking out the tasks at hand, you have to move on and you have to find the right fit, or you could really damage your business."
In some ways then, running a business is similar to gardening. You nurture, you sow, and you reap and sometimes, dispassionately, you have to prune.
Listen to the episode
More episodes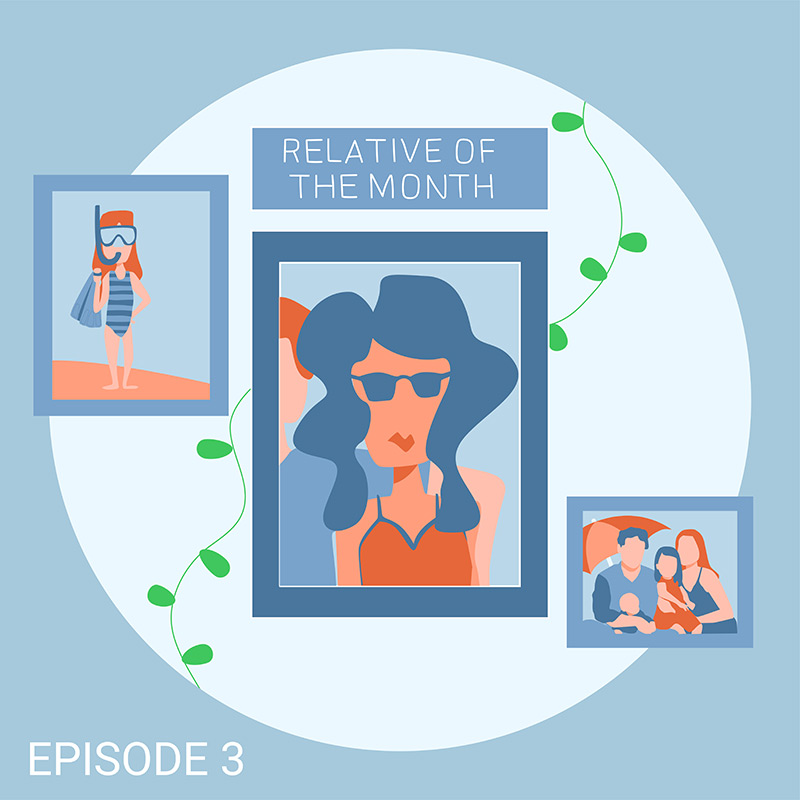 Too close to home: Working with
friends and family
Working with family, hiring friends… good idea, or not? We hash it out with our panel of entrepreneurs on what it's really like combining business and family.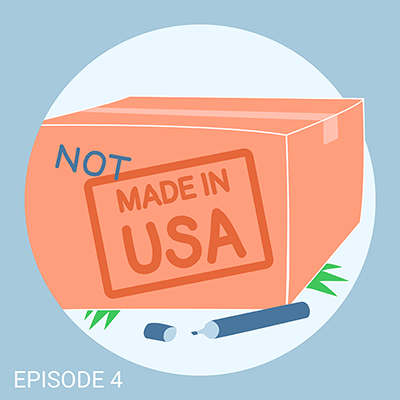 Don't make 'em like the used to:
Working with foreign factories
Late deliveries, quality issues, copied designs… working with factories can be fraught with perils. We hear from our entrepreneurs about the reality of dealing with suppliers, both locally and abroad.