Only as good as its people
Only as good as its people
How to hold onto your employees 

How to hold onto your employees 

Season 1 | Episode 7
If health insurance and employee pension plans would blow your startup budget, there are plenty of other affordable ways to cultivate employee loyalty. Our panel of entrepreneurs explain how simple perks such as trust, flexibility and good old-fashioned fun can sometimes count more than anything flashy.
Whether it's inviting employees to industry events, or even offering them a piece of the company pie, these business owners explain how they got creative in attracting and keeping talent.
So, what ingredients make the most appealing workplace environment?
Listen now
How to invest in your most valuable asset – your employees
A daily fruit basket. Nap pods. An onsite barber. Gourmet lunches. These are all real-life perks offered by real-life companies… perks that are often out of the reach of many startups. But when an office crèche or a healthcare plan can play a pivotal role in attracting (and retaining) the best employees, how can startups ensure that their staff feel valued, and stay engaged?
What's my motivation?
For a start, the definition of 'best employee' is going to vary from business to business. "We're a social enterprise – our team is all extremely motivated by what we're doing," says Liz Powers, co-founder and Chief Happiness Spreader of art business ArtLifting. The primary motivation for Liz's team is changing lives – many of ArtLifting's artists have gone from homelessness to housing.
David Patrick also highlights the importance of motivation for staff at his Shark Wheel skateboard wheel business. "You have to have fun. You have to be having a good time. They've got to say, the eight hours I spend at work is as fun and enjoyable as the time I spend with my family."
Dana Donofree, whose AnaOno lingerie business caters to breast cancer survivors, is firm about her own expectations from her hires. "Some people want to just show up to work and work from nine to five. Chances are that person is not a good fit for your startup, because startups are 25/8 and there isn't a shutoff dial. That person, as an individual, almost needs an entrepreneurial spirit inside of themselves."
The economy of perks
That's not to say businesses don't want to offer them those little incentives. But startups are often running on fumes at times, and even a foosball table for the break room can be a major stretch – if there even is a break room.
But perks aren't necessarily off the table. Liz has been able to draw on her past experience as a sailing coach: "I take the team out for sails a few times a year – it was a big deal to them." That's something that's been valued more than the time-honored pizza lunch. "It's a cheap lunch," says Diana Ganz, co-founder of wedding attire business SuitShop (formerly The Groomsman Suit). "Treat your employees better! Pizza's got one of the best margins in the food industry."
---
"I don't tell them when to show up. They don't tell me when to show up. Everybody knows what they have to do every day."
---
Even so, sailing trips (or even pizza) can't compete with something like healthcare, which is one of the deal breakers for many employees. "It's an awesome perk if you can do it," says David. "But it's so hard to do when you're small, because it's such an amazing amount of money in the beginning to put towards things."
Flexibility matters
Dana has found that flexibility is an affordable and well-received incentive. "We can't afford to take our five employees out to dinner and spend $500." Instead, she focuses on things within the work environment, such as work-from-home days. David's approach is similar. "I don't tell them when to show up. They don't tell me when to show up. Everybody knows what they have to do every day, and they do it themselves to the best of their abilities. Everybody has their own little fiefdom."
"Flexibility is so important," agrees Jeanne, Diana's business partner. They've extended that flexibility to vacations: "We actually have an open vacation policy where our employees can take whatever time they need, and it's amazing," says Diana. "Nobody abuses that. We trust them."
ArtLifting also offers generous vacation allowances, well above that of the norm in the notoriously stingy US. "22 days off as a company, seven of those are national holidays, or religious holidays, and 15 are vacation days." She also set up a maternity room, after a few of her staff had babies in a six-month period, bringing yet more flexibility into the office.
Personal development
Development – both personal and professional – is something high on the agendas of many workers. "I'd love for us to really develop a plan for professional development over the next year," says Diana. Despite a lot of development already happening organically as the business develops, she sees the value of formal training. "We send them to various workshops – whether it's customer support, or on different technology that we're using."
Liz is also a believer in on-the-job development. "We have weekly one-on-one's with the leadership team and team members: what are you loving about your job, what are you struggling with? You can invest in them through professional development, giving much more responsibility than they would get at a similar position. That's been a reason for employees to come to ArtLifting even though we couldn't compete in terms of salary with huge corporations."
The entrepreneurs
The elephant in the room
And of course, the salary is the biggest deal breaker of all. It's one thing for a founder to work long hours on low pay to make their dream a reality, but it's a big ask of employees with no equity in a business that might not go the distance.
"The risk profile is high for employees at startups," says Liz. "Early on, our employees were younger, without families and mortgages: they could take that risk. Nine out of ten startups fail. Not only do they have a low salary base, but you also don't have a guarantee that the company will exist a year from then."
It's a risk for the business too. "It's really scary to say, I'm going to give up a lot financially to hire somebody," says Jeanne. "That salary could be really low to the person – but it's a huge amount for you, for the business. It's definitely a tipping point."
David's approach is to make sure that the employees do have equity in the business. "We opened it up so that everybody could have shares in the company." It's not the way that he ran his previous company. "It wasn't shared with the employees. That was a mistake. Now I realize every single employee, no matter how small, should have the opportunity to participate."
Competition and churn
But ultimately, employees will naturally prioritize their own personal economies. Aligning with a cause, candy in the fridge or an office hen are all well and good, but putting food on the table trumps everything. And if the salary, perks, or both are better elsewhere, there's the risk of them jumping ship. Although it's a risk that David is quick to play down.
"I think people would rather have a work atmosphere that they enjoy every day than the money. A start-up is a lot like a relationship. They're so much fun in the beginning. There's so much fire and passion and things like that." He feels that the benefits can come with a downstream cost. "Old companies that can offer, 'Okay, here's the benefit package we're offering to try and suck you in.' You're going to get all these great benefits, but it's going to come at some other cost. Life, and enjoyment of life is worth a lot of money: you give people that, they'll forgo other things."
But not everyone shares that sentiment, and the result can be painful. "It's a challenge when your employees leave," says Dana, "When you lose one of those key players. You have to pick up the slack: 'Now I remember how long it takes to process and ship orders.'"
Finding the right fit
It's clear that the economics of startups make it hard to find and keep the right people, but it's equally clear that it's vitally important. "Startup life is tough," reminds Dana. And investing in people on slim margins is also tough – but it has to be done. "It can mean a lot to the growth of your business. I love that tech companies can have ping pong tables and kegs and free lunches and barbecues and picnics and all of these awesome things, but not every startup can really afford to do all of that."
And ultimately, it all boils down to the bottom line. "If you're in a position where you are looking at an employee that really is going to be there for the long run, I believe in supporting them and giving them percentages in your business."
David sums it up. "If you haven't got skin in the game, you're not gonna care about it as much."
Listen to the episode
More episodes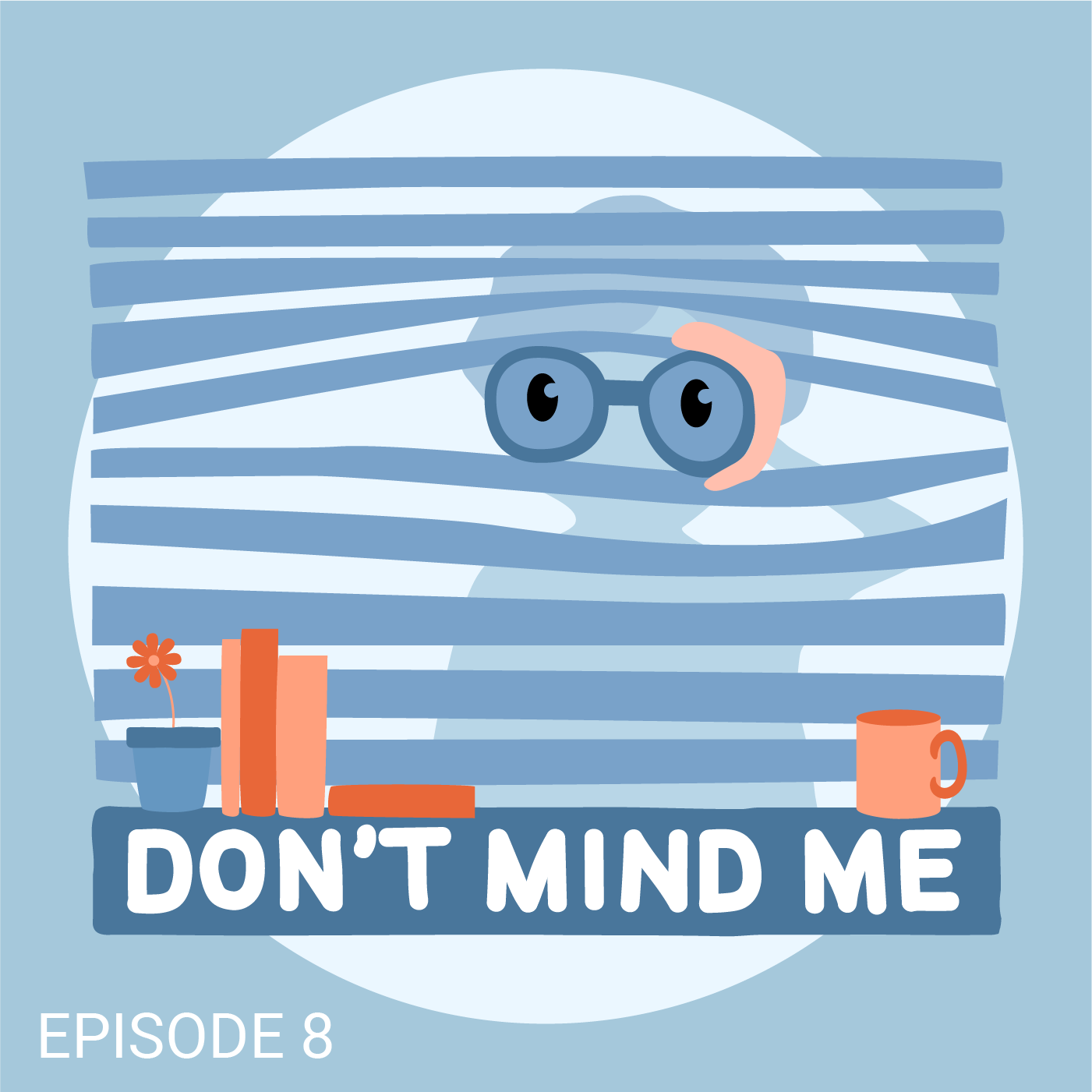 Frenemies: How to take on
your competitors
We're always told competition is a good thing. It makes our electronics cheaper, our food tastier and our sports teams better. But is it always as positive as it sounds?
Go big or go home: How to
scale your business
Scaling your company successfully is a sure fire way of turning a small startup into a booming business. But is it really that easy? We talk about adapting to increased demand, scaling from day one and how growing too quickly could burst your bubble.