QDM stories: Gull Wing
QDM stories: Gull Wing
The FedEx Gull Wing: A culture of quality spurs innovation
A group of team members faced a challenge: find new ways to improve air freight efficiency for FedEx Express. The solution they developed is a real-life example of a successful, home-grown innovation driven by teamwork and the insights of frontline workers.
The team that developed the innovation chalks up their success to Quality Driven Management (QDM). A flexible, practical quality system specially designed for FedEx, QDM helped the team approach their challenge methodically yet creatively.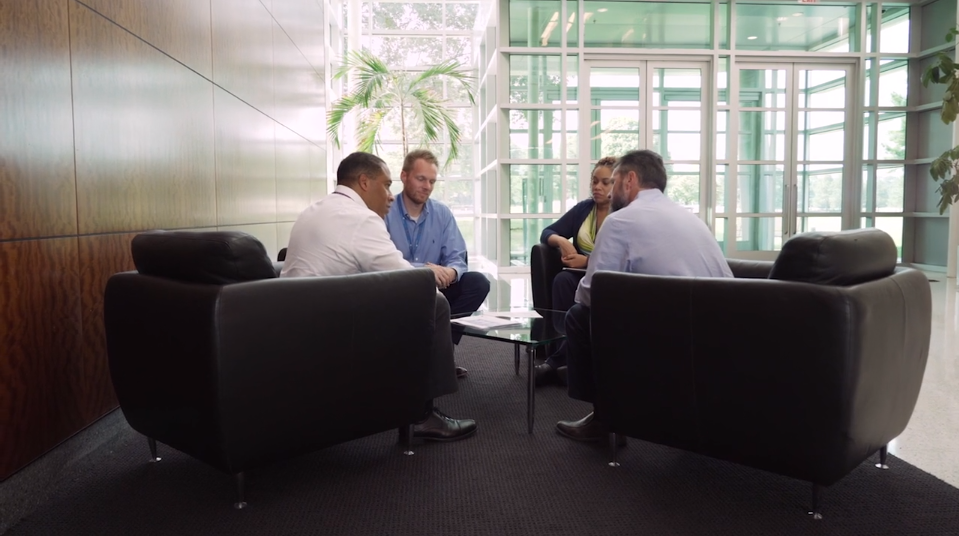 Principled approach
The QDM philosophy hinges on six key Principles that set the tone for thinking and working effectively, and the team relied on them throughout their project.
"The QDM Principles were really important to us finding a solution, especially 'Quality Involves Teamwork,'" explains Mike Miller, managing director, Operations Research and Business Transformation for FedEx Express. "We worked with personnel across divisions, across departments." For instance, the team talked to freight handlers, who were deeply familiar with the status quo. They offered honest opinions about barriers to efficient loading, as well as ideas for improvement.
The team also followed the QDM Principle "Be Scientific," which helped them avoid guesswork and identify the root cause of the issue. Once team members found it, they could focus their efforts on creative ideas to remove this barrier and unlock growth.
Another QDM Principle important to the team was "Optimize Business Performance," which calls for reducing waste — whether in processes, time, money or, in this case, space. 
Innovation takes wing
Through the conversations with freight handlers, the team had realized the lower compartment of an airplane was an ideal space to load higher volumes of smaller, lighter packages. To meet their goal of improving air freight efficiency, they needed to find a way to use as much of that space as possible.
Together, they arrived at a breakthrough idea: the Gull Wing, a pallet with "wings" whose unique shape makes it possible to fill more of an airplane's lower compartment. They sketched the initial concept and then created a prototype. After a successful trial, their invention was rapidly adopted across FedEx Express.
The Gull Wing is a win not only for the company but also for FedEx customers, team members and the environment.
Staggering results
The Gull Wing enables FedEx Express to add more freight cargo to every airplane and increase air shipping volumes by 17% without decreasing aircraft efficiency or increasing overall costs. That's worth an estimated $200 million per year to the company.
There's additional revenue potential through selling the solution to other companies. "Since this pallet is new to the industry, we were able to obtain a patent," says Ben Glenn, manager, Global Engineering Support. "As we roll this out within our network and particularly with commercial airlines, we're going see it a lot more widely used."
QDM Principles: keys to success
With QDM, game-changing innovation can come from any corner of an organization — not just the corner office.
The Principles that led to success with the Gull Wing have helped thousands of teams seize opportunities and improve operations, advancing important business goals across every FedEx operating company.