FedEx® HealthCare Solutions
FedEx® HealthCare Solutions
Get to Know: Class II Medical Device Companies
This article is in a series of articles profiling the various players in the global healthcare products supply chain.
What Are They?
According to the U.S. Food and Drug Administration (FDA), device classification depends on intended use, indications for use and risk to the patient or user. Class II medical devices are considered moderate to high risk and require special controls such as patient registries, special labelling and performance standards, as well as pre-market data requirements and post-market surveillance. To meet these needs, manufacturers need to partner with a strong logistics company that not only tracks package content and delivery records but also maintains them for the FDA's requirement of six years.
What Types of Companies Are in the Industry?
Most of the capital equipment that populates hospitals and other care providers are Class II medical devices. This includes equipment such as patient monitors, diagnostic imaging, ultrasound machines, powered wheelchairs, infusion pumps and surgical powered instruments. Also included are other types of lower-risk implants (e.g., contact lenses) and consumables (e.g., anesthesia breathing circuits) that are used in a patient's body for a relatively short period of time. Combined, these products make up 43 percent of all medical devices. Prices for the products vary dramatically — from a few dollars to millions for the most advanced hybrid diagnostic imaging systems.
What Value Do They Bring to the Healthcare Products Supply Chain?
Compared with Class I and Class III devices, these products require a much more complex supply chain to support maintenance, service support, parts and refurbishment. The products also tend to have the most complex upstream manufacturing supply chain. Successful companies have flexible supply chains that are able to seamlessly transition between product and replacement part shipping to trackable returns in order to ensure inventory requirements are consistently met. Speed in fixing or replacing these products is critical for healthcare facilities where there are significant costs associated with down or missing equipment.
What Innovation Are They Bringing to the Healthcare Supply Chain?
Evolving business models increase requirements on medical device manufacturers: While most Class III devices are patient-specific and are included in operational budgets, Class II devices are usually capital investments for products used for many years across different patients. Some of the most expensive products cost hundreds of thousands of dollars when also considering costs for installation, annual service requirements, software, training and consumables. This significant expense has made providers wary of adopting new technologies, but manufacturers have been responding with creative consignment, leasing and "per click" business models that turn these capital investments into lower-risk operational costs. The most creative manufacturers have been securing mega-contracts, often for 5 to 10 years across entire provider networks rolling up their entire portfolios. The results are a significant consolidation of supply chain responsibilities within manufacturers over their products' entire lifespan.
Rise in connected devices alters the medical devices supply chain: Many of the most advanced imaging and radiation oncology systems, as well as some other expensive connected medical devices, are increasingly relying on remote diagnostics and reporting functions that can transmit data to the manufacturer about the systems' operations. Manufacturers use the data to ensure the devices maintain uptime and hit the expected performance metrics. The capabilities also allow manufacturers to be much more proactive about service and maintenance requirements; for example, anticipating exactly when a CT tube is expected to burn out days before it does and shipping a replacement to their local field technician to plan a swap-out during a hospital's off hours. As more and more medical devices become connected to the internet, remote diagnostics will become increasingly common, especially for any devices that are mission-critical or capture performance and patient data, such as CPAP machines and infusion pumps.

Secondary market for Class II medical devices poses unique supply chain challenges: While Class I devices are often so inexpensive that refurbishment does not make economic sense and Class III devices have very strict regulatory restrictions on reuse, Class II devices have a very large secondary market. Consequently, this segment has the strongest focus on reverse logistics, parts supply and service depot management. With healthcare customers keeping their medical equipment longer to manage capital budgets, growth in third-party parts and technical services has been faster than the growth in sales of many of these products themselves. The result has been a more complex and fragmented supply chain than in the past.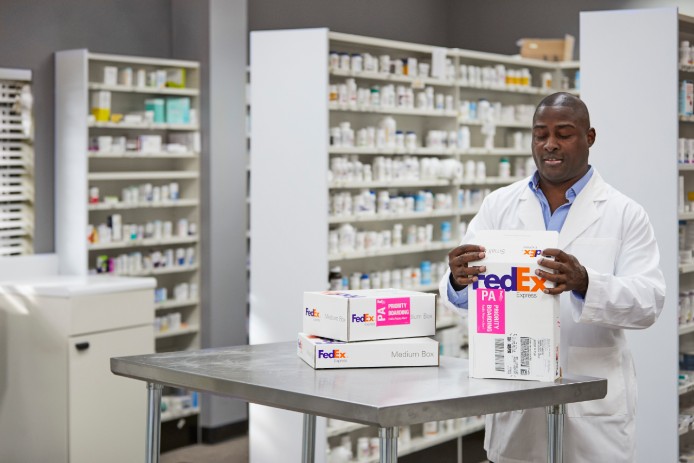 FedEx HealthCare Solutions Knowledge Center
Check out our library of articles, videos and webinars that discuss the healthcare supply chain as it looks today and where it's headed in the future. Plus, learn from experts how innovative technology, strong connectivity and data-driven solutions will help improve the healthcare industry.