Creating a content strategy that helps you connect with your customers
Q&A with Small Business Grant Contest winner, Waterlust, on the power of purposeful content.
The challenges small businesses face in the COVID-19 era vary widely, but one thing every business can do to set itself apart is create unique content for their audience that reinforces their brand story. As you work to enhance your company's online experience, it makes sense to pay close attention to your content.
Content is even more important today than it was when Bill Gates published the now legendary essay titled "Content is King" in January 1996.  Gates foresaw a future where content would be the primary driver for business success on the Internet. 
Fast forward almost 25 years to today where COVID-19 has accelerated small businesses' e-commerce efforts into warp speed.  Many are facing a reality where success is largely dependent on creating meaningful relationships with their customers online only, and you guessed it, content plays a key role.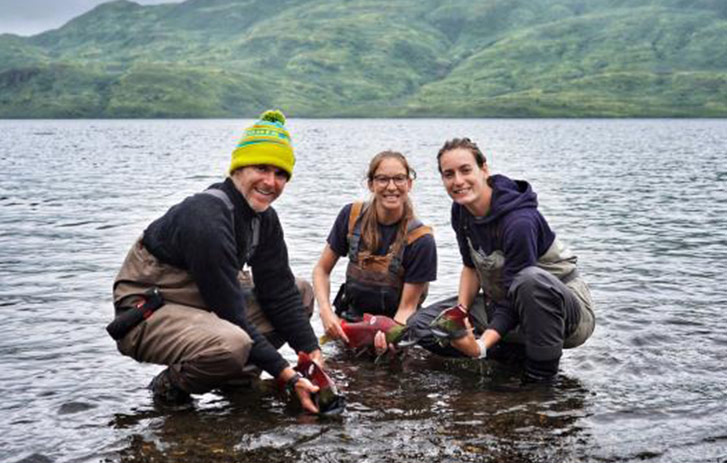 2020 FedEx Small Business Grant Contest winner Waterlust is a great example of finding success through a purposeful content strategy. Waterlust creates eco-responsible apparel as a communication tool to help fund
research and provide conservation education. For them, the content came first – literally.
Initially, the team was trying to find more meaningful ways to use online media to educate and entertain the public on marine science. In time, they found clothing could also be used to help tell lasting and meaningful
stories and provide direct funding for important causes.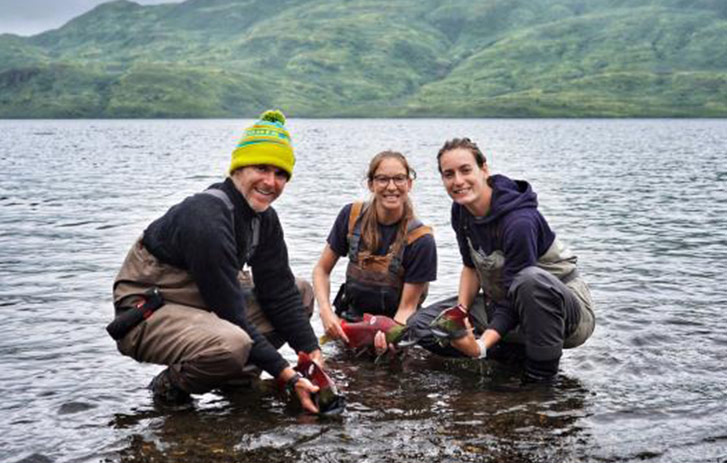 What is your approach to content?
As a science communication company that makes clothes, it's really important to us that our customers are informed about the various topics we champion. The backbone of our approach is that when people wear our products, they're educated and prepared to share useful information with their community. But to do that, we
need to get them the right information!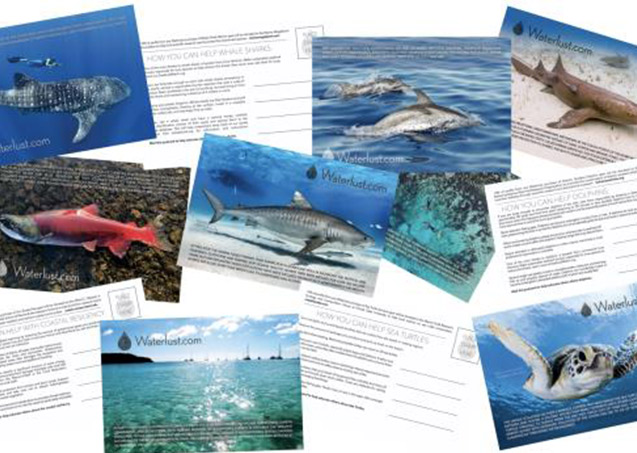 Why is talking about your mission, rather than your clothing, so important?
Our mission has always come first. We set out to educate, empower, and inspire others to be advocates for our marine and freshwater environments and the species that live in them. We want to celebrate the process of scientific discovery that is needed to better understand an entire ecosystem. Our clothing is a tool to support that mission. Of course, how our clothing is made, what it is made from, how it performs, looks and feels is genuinely important to us, but ultimately, it's our mission that drives us and is the focus for our storytelling and communications.
How did you develop your content marketing strategy?
We look at content marketing in sort of a backwards way. Since science communication is our ultimate goal and our reason for existing, we see our products as tools to get informative content out to the world, as opposed to our content being the tool to sell products. It has been vital that we build our content marketing strategy around that principle, so we don't get lost down the road and stray from our core values and identity.
What makes the best content from your perspective?
It's impossible to manufacture authenticity, and with so much information out there in the world, more and more consumers are becoming skeptical of messaging businesses share. We've found that having clearly defined values helps us navigate our storytelling approach and continue to create meaningful content while maintaining authenticity.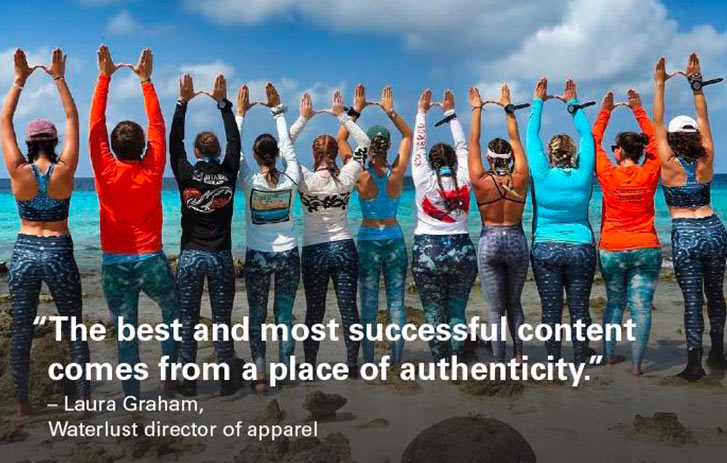 What's the value in adapting your content offering based on specific purchases?
Our post-purchase emails are designed to empower the customer with knowledge on the specific causes they are supporting. They allow us to take each customer on a journey that spans history, current status and future challenges surrounding a specific species or ecosystem. Our team of marine scientists craft an informative and entertaining series that mix all kinds of media together with peer-reviewed research papers in a creative and engaging way.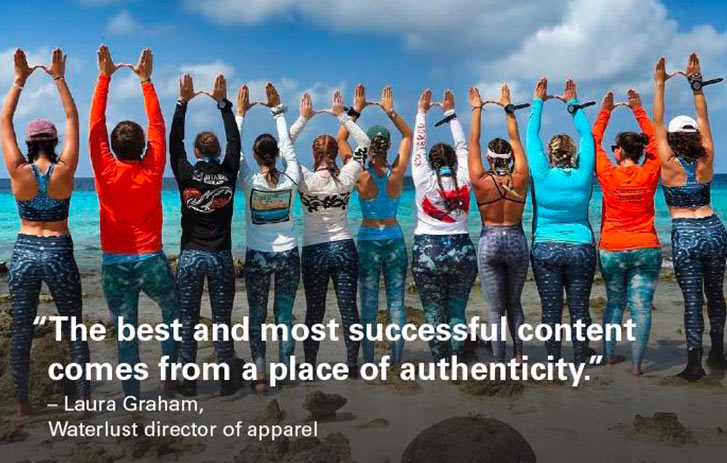 It's a ton of work up front, especially since the writing must be scientifically accurate and fun to read, but as an email flow, it can live on for years, introducing each of our new customers to the amazing world that their new garment advocates for.
Since our products support a wide range of causes, it's important for us to differentiate the content that a customer receives. Information related to the degradation of sockeye salmon habitat in Alaska, for example, is quite different than protecting Florida's aquifer. So, especially with post-purchase communications, tailoring our messaging to what our customer is actually interested in is an absolute must. If we can do that successfully, we'll be steadily empowering them to advocate for that subject more and more.
How does your content help you maintain a close relationship with your customers?
Our storytelling approach has always been key to the success of our business because it is fundamental to our values and why we do what we do. Through storytelling, we've been able to build a community of likeminded and passionate customers who identify with our same values. Our approach to creating advocates through apparel has enabled us to create a relationship with customers that lasts well beyond the discovery of our brand or purchase of our gear and continues throughout the life of their product.
Honesty and transparency have also always been at the root of our storytelling approach, and that commitment to open communication with our customers has helped to strengthen trust within our community.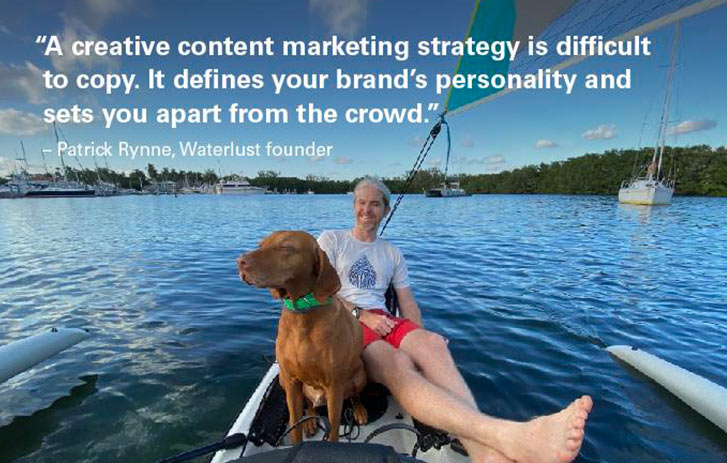 Do you think content strategy is a must-have for direct-to-consumer (D2C) businesses?
In the long run, we'd say yes. While there certainly are examples of D2C businesses that knock it out of the park with an innovative product or a uniquely positioned business model, anything that is successful will ultimately be replicated. A creative content marketing strategy is difficult to copy. It defines your brand's personality and sets you apart from the crowd.
What advice would you give other small businesses for developing a meaningful content strategy?
None of us had backgrounds in content creation or marketing. Everyone has something they're passionate about, and so everyone has a story to tell – you just have to start somewhere! Be honest, be authentic and be real with your customers. These days, there are so many avenues and user-friendly tools for storytelling. And there are more resources today to affordably develop content marketing abilities than any time in history. Making a video or snapping a photo and putting it up on the internet costs virtually nothing. Find what comes most naturally to you. Don't focus on what you don't have, get excited about everything you do have and get to work!
Related reading
Additional resources