How to get more google reviews: seven ways to ask for feedback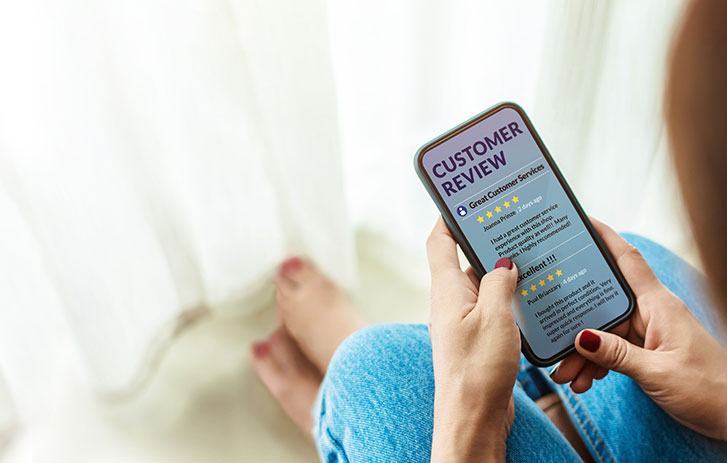 Positive Google reviews are one of the most effective ways to attract customers to your business. According to BrightLocal, a whopping 82% of consumers read online reviews for local businesses. Even more surprisingly, 76% of people trust online reviews as much as recommendations from family and friends, making Google reviews a powerful marketing tool for business owners. Still need more rationale?  Getting Google reviews (especially positive ones) will also help your business to show up higher in local Google search results.
So, want to know the secret to get more reviews for your business? Ask!
How to ask for a Google review
The rule of seven states that a customer needs to hear a message seven times before taking action. Consequently, in order to get more Google reviews, you'll need to incorporate an ask across your customer interactions, reinforcing the message both physically and digitally. 
People who are asked to leave a review are more likely to leave a positive one—self-motivated reviewers are more apt to have an extreme (positive or negative) opinion. According to Inc., it takes 40 positive customer experiences to make up for a single bad review.
Here are seven clever ways to ask for reviews. 
1. Look for special occasions
Asking for customer reviews via email is a proven and effective way to increase their number. Rather than sending out a bulk request (which is in violation of Google rules and in all likelihood will go unopened), consider finding a special occasion to request a review. For example, ask after a customer makes a purchase, on the anniversary of when they became a customer or once they've met a spending threshold. 
2. Put a subtle request in email
Including a link to your Google My BusinessTM profile in emails to customers is a great and unobtrusive way to increase your number of Google reviews. The average office worker sends about 40 emails a day—that's 40 opportunities to solicit a Google review for your business. If you're following up on a recent visit or appointment, be sure to mention leaving a review.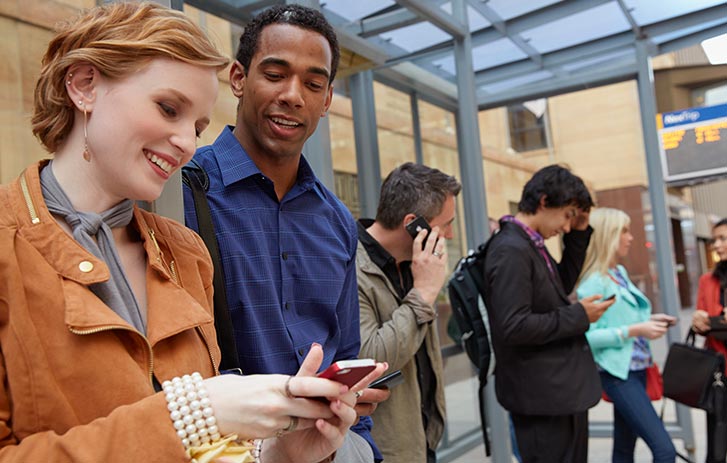 3. Build Google reviews into your business website
Create a review page on your website that automatically directs customers to your Google My Business profile. This makes it easy for visitors to leave a review and allows them to do it at their convenience. Don't want to create a whole page dedicated to reviews? Drop a review link into your website's footer
4. Include a link to leave a review in your social media profiles
Your social media channels offer another opportunity to request reviews. Include a direct link to your Google My Business profile on Facebook®, Twitter® and Instagram®, and highlight your enthusiasm for feedback. Feel free to post this message multiple times but avoid overdoing it. 
5. Get more Google reviews through a newsletter or flyer
Whether digital or paper, dedicate a section of your newsletter or flyer to requesting Google reviews. Give your customer a head start with prompts like "Share your experience with us," or "What did you love about shopping with us?"  
6. Use receipts and invoices to ask for reviews
Including a link or request at the bottom of your receipts and invoices is a straightforward way to ensure that paying customers receive your review message. 
7. Get your team in the habit of asking customers for reviews
Train your staff to make Google reviews part of their conversations with customers on the sales floor, at checkout and when talking on the phone. 
Best practices to get more reviews
Build awareness in store.

In order to get good reviews on Google, you need to increase your customers' awareness of them. Traditional marketing materials are tried-and-true methods for creating consumer consciousness. Even better, create a notice board or make a poster highlighting your best Google reviews to attract customers and encourage customers to leave reviews of their own. 
Provide a leave behind reminder.

You never want to send a customer home empty handed. A business card with a link to your Google My Business page is a friendly reminder to leave a review. If you're working with not-so-tech-savvy clientele, create a simple brochure that walks them through the Google review process step by step.
Always respond to published reviews.

The more active your Google My Business profile, the more inclined people are to share their thoughts. Plus, consistently responding to customer reviews is also seen by Google as a positive signal for SEO. Respond with a personal message to each review, even if it's to simply thank them for sharing. Don't panic over bad reviews, but don't dismiss them either. Respond to critical reviews with how you intend to resolve the problems noted in them, and express regret over the customer's negative experience. 

FedEx Office is a valuable partner for businesses working to get more reviews. Our printing services can help you create an arsenal of marketing materials to solicit customers to visit your Google My Business profile and leave their thoughts—leading to more customers, increased sales and better bottom lines.
Related reading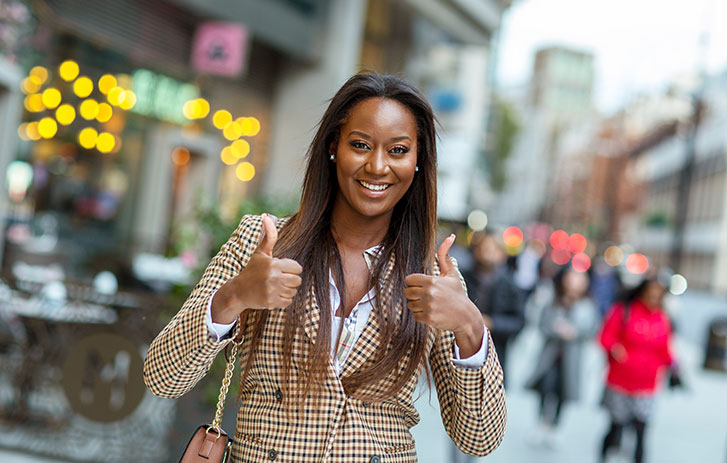 Creating an effective customer advocate program
Building brand advocacy through can be simple if you offer excellent service and products and show loyalty to your brand ambassadors.
read more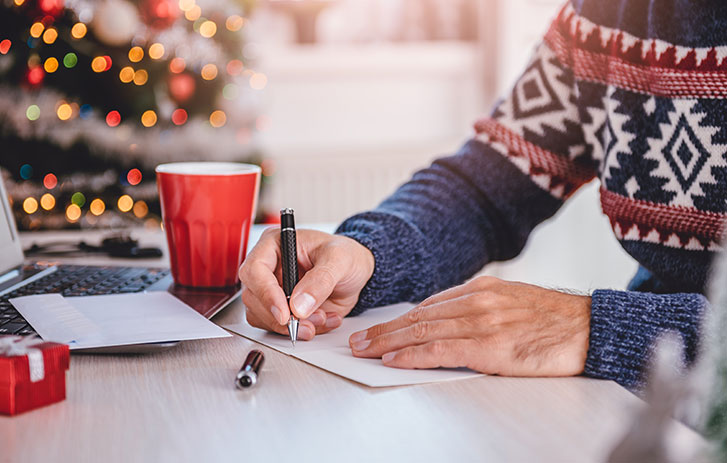 Company Christmas cards and holiday messages to clients
There are unspoken rules associated with company Christmas cards. Here's how to effectively communicate a Happy Holidays message to clients.
read article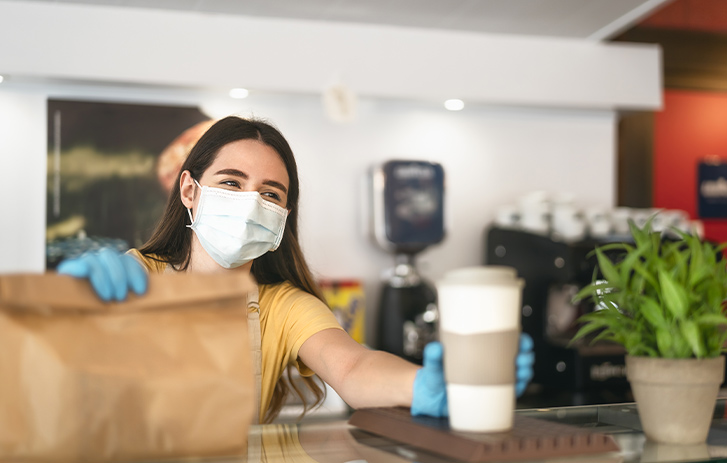 Contactless business practices to create a safe customer experience
Here's a retail health and safety checklist to make your retail business shopping safe/friendly in the age of COVID-19.
read more
Additional resources
---
The information on this page and links provided are as a convenience and for informational purposes only; they do not constitute an endorsement or an approval by FedEx of any of business, products, services, or opinions of any other corporation or organization or individual. FedEx bears no responsibility for the accuracy, legality, or content of any external site or for that of subsequent links. It is important to do your own analysis based on your business needs before using any third-party products or services. Any actions you take upon the information on this page is strictly at your own risk.