Election signs and campaign ideas to land your spot in office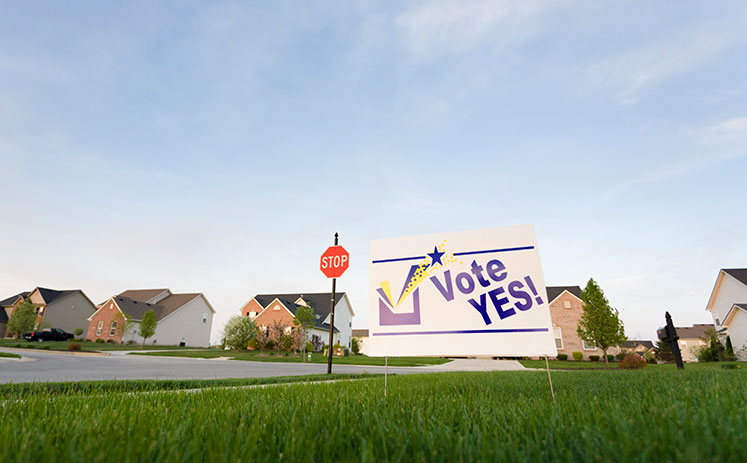 Spreading your message is the important aspect of any successful political campaign. Well-designed political signs help capture voters' attention, allowing your name and platform to stick in their minds come Election Day. Keep these tips in mind when creating your campaign materials:
Use bold, contrasting colors
Make text easy to read from a distance
Add a memorable slogan or catchphrase
Read on to learn how to create political and election signs that can help you win votes on Election Day.
Types of political signs
One of the best ways to raise local awareness of yourself and your political campaign is to strategically place marketing materials around town. Before designing your campaign materials, check your local laws—jurisdictions may limit the size and location of your political signs. 
FedEx Office makes it easy to create and print signs, posters and banners with your name and message. Consider the benefits of these common marketing materials:
Create and display election signs on lawns, outside stores and in popular local spots. Choose from a variety of sizes or make a statement with various types of signs, including corrugated plastic, metal, PVC and election yard signs. To maximize exposure, notify existing supporters about where campaign lawn signs are available to pick up for display in their front yards.
Ask for permission to display your election posters in coffee shops and retail stores that support your campaign. We have hundreds of design templates and four print sizes to help you create stand-out posters.
Election campaign banners make a strong statement. We offer several banner sizes and styles to complement your message and help you stand out among other candidates. Hang them inside or outside your campaign office or get permission to display on fences, at local events or at local businesses who are supportive of your campaign.
Other political marketing materials
When canvassing neighborhoods to build awareness of your campaign, an effective political flyer outlining the details of your candidate's political platform is a great leave-behind to reinforce your message. 
Political postcard mailers are an effective (and inexpensive) way to get the word out on behalf of your candidate and remind voters of the date of Election Day. Use our design tool to create a custom campaign postcard design that effectively communicates the pillars of your platform. 
Liven up your campaign office or make your rally events festive with political campaign decorations, such as personalized balloons, garland, favors, napkins and centerpieces designed in your campaign colors.


Every political marketing message should include the "who" and the "what." Most people will see your signs and banners while driving, so the main information—your name and the office you're running for—should be large enough to read within a couple of seconds.
Creative political marketing design ideas
Make your campaign lawn signs pop with bold, contrasting colors. Red, white and blue are classic options, or use your town's colors. Consider designing a campaign logo to add extra color and interest to your election signs.
Election yard signs, posters and banners need to catch the attention of passersby, and your main points should be easy to read from a distance. Use a simple font and size up your text for key words such as "vote," your last name and the office you're running for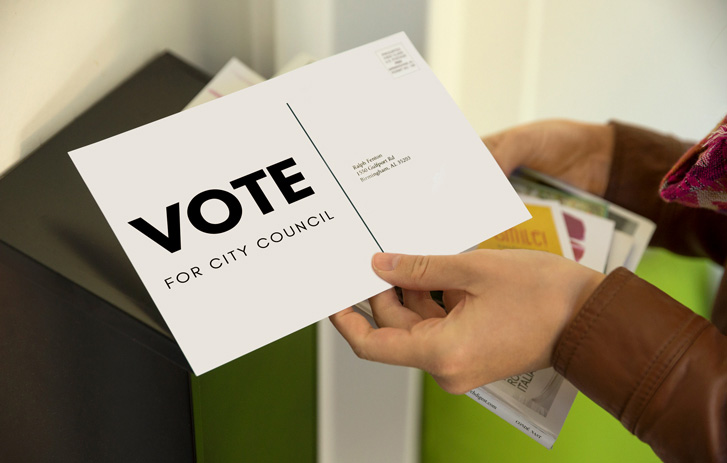 A slogan or catchphrase gives voters something else to remember you by. A short and snappy tagline is easier to remember, so try to capture the essence of your platform in five words or less.
Too much information looks messy, but not enough won't get your message across. Keep your election signs and banners simple with your name, the office you're running for and an attention-grabbing logo or slogan. White space between each element makes it easier to read. Consider adding a call to action to your posters telling voters to visit your website or social media page to learn more about your political platform.
FedEx Office offers several sizes to print your signs, banners or posters. Large campaign signs stand out in the crowd, especially if you display your materials alongside other signs or posters—just remember to check your local laws about size limitations.
An action word adds a strong and powerful element to your political signs. Encourage your community to act by including "vote," "elect" or "re-elect" on your sign, banner or poster.


These tips can help you design "vote for me" signs that get your message across to potential voters. As you get your political campaign up and running, use FedEx Office for all your election sign printing needs.
Related reading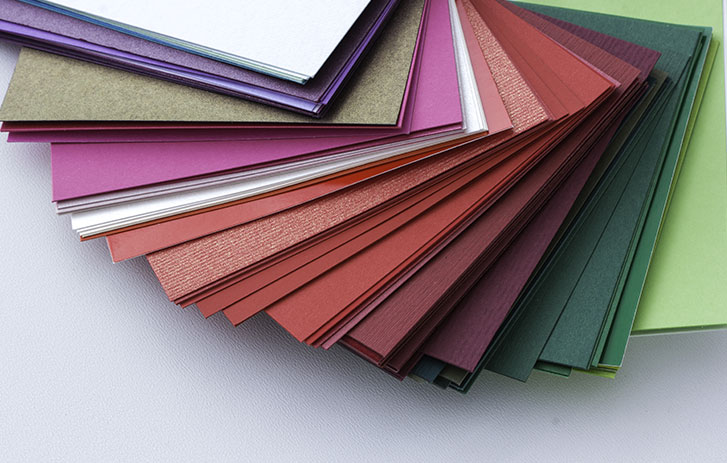 Choosing types of paper for printing
To choose the best type of paper for printing your project, consider factors like finish, thickness and cardstock paper weight.
Read more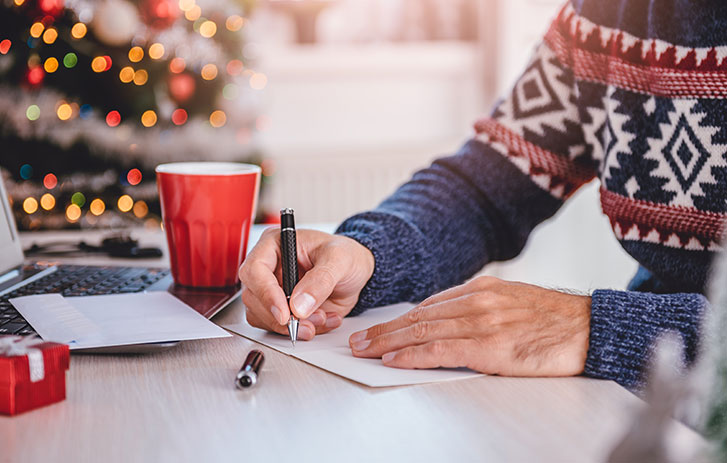 Company Christmas cards and holiday messages to clients
There are unspoken rules associated with company Christmas cards. Here's how to effectively communicate a Happy Holidays message to clients.
read article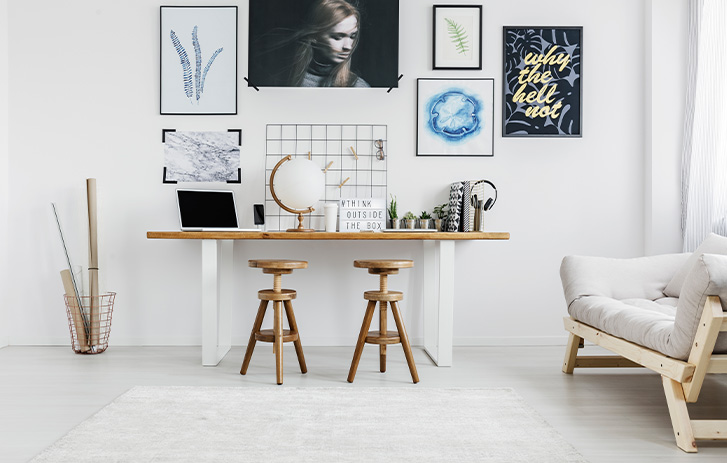 How to make a gallery wall in your home or office
There's an art to creating a gallery wall that best showcases your art or business assets. Here are some ideas for layout, printing and other tips.
read article
Additional resources