Seven tips to optimize the layout design of your retail store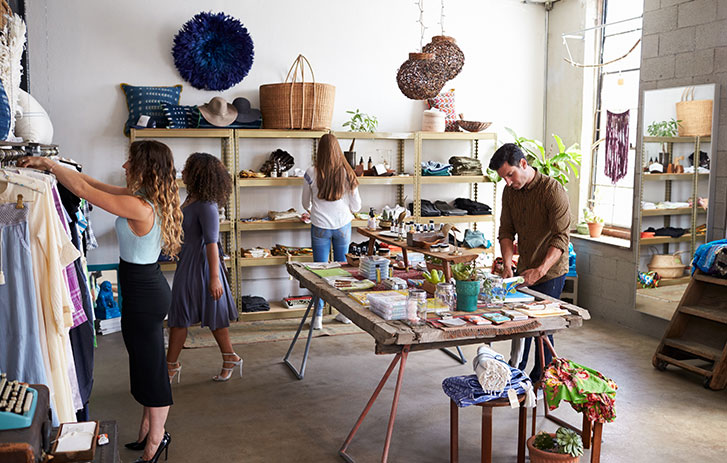 A retail store's floor plan layout should create an enjoyable shopping experience for customers, while encouraging sales and optimizing for their safety. It's important to prioritize lighting, flow and merchandising, but following a disaster or crisis, you also need to follow the latest safety regulations. Read on for more details on shop layout ideas that maximize customer safety and prioritize sales. 
1. Design a storefront that attracts customers
Your storefront design is the first thing customers see, and an aesthetically pleasing layout encourages foot traffic. Create on-brand window displays, keep the sidewalk in front of your store free of debris and utilize greenery to fill in bare areas. Window signage helps to bring customers inside for seasonal sales, and to publicize any public safety measures you're taking, like social distancing. Focus on one (or two) key messages so it sticks and doesn't overwhelm passersby. 
2. Maximize your space
Your layout design should create an open, bright space for customers to comfortably browse.
Make sure the aisles are wide enough to allow for multiple customers to enjoy sufficient personal space.
Arrange your shelves and floor displays to foster a natural flow.
If your store is narrow, install vertical shelves that draw the eye up.
Properly install and secure fixtures and displays.
Avoid clutter. Store extra products in the back and bring them out upon request.
Keep it bright with plenty of lights and create an airy feel by accentuating any windows or natural light.
Think about your exterior space, too. If you can, offer curbside pickup or delivery for convenience or safety when shoppers prefer not to make an in-person visit.
3. Reroute customer flow
Your store should flow naturally from the moment customers enter to when they make their purchase. Basic layouts to consider as a starting point include: a group of straight aisles, a circular loop or a free-flowing grid. Avoid long aisles where customers may rush to pick up that one item they need without stopping to browse. Instead, arrange shorter aisles with end caps to encourage customers to explore beyond their checklist.
No matter the layout, you need clear signage, one-way aisles and appropriately spaced floor displays to let customers maintain distance from other people, when needed.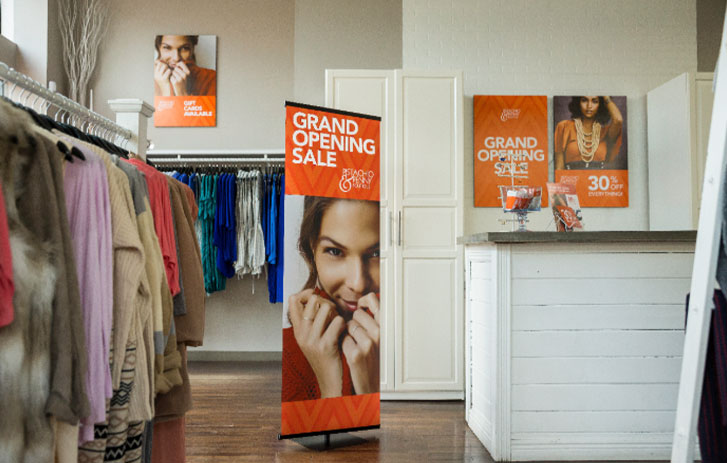 Current regulations may require you to reduce the number of customers allowed inside the store at one time. If social distancing protocols are in place, create a booking system to help manage foot traffic. Implementing this strategy reduces waiting time outside and helps customers avoid unnecessary contact with others.
4. Give priority to new and popular items
Retail studies show customers only notice 40% of the products displayed. Make sure your popular items don't go unnoticed. In fact, display these items on the right-hand side, as nine out of 10 shoppers have a natural inclination to turn right upon entering a store.
New and exclusive products can also drive traffic to your store — especially if you've promoted them heavily in your marketing — so be sure to display them prominently. Refresh these displays regularly so frequent shoppers have something new to look forward to. 
5. Draw attention to key messages or merchandise with signage
Signage isn't just for sales and promotions — it can also remind your customers of in-store safety rules. For example, a wet floor sign prevents slips or falls, and a poster with social distancing protocols shows shoppers you're taking public safety regulations seriously. Create signage that requests customers to ask for assistance when moving heavy or fragile items.
The FedEx Office online tool makes it easy to create and print posters, banners and decals. Display your signage in highly visible areas, like on an easel by the front door, at the end of aisles and on windows and exit doors. 
6. Optimize your checkout for impulse purchases
Don't forget to pay special attention to your customers' last stop: the cash register. According to a Slickdeals study, one in five purchases includes an impulse buy (and 72% of shoppers admit giving into the temptation of candy displayed at the register). Strategically position a handful of convenience and value items like snacks, lip balm or gift cards at the cash register to entice shoppers into buying one more thing that they didn't know they needed. 
7. Merchandise your products online
When it is safer or more convenient for customers to shop from home, an online presence — in addition to your physical storefront — will help boost your sales. A robust online store helps cut down on customers browsing in your physical location while continuing to offer a full line of products and services that can be ordered at any time of day, beyond store hours. You can also offer a much larger assortment that may not be easily displayed in a small retail location.
Hang a large banner in your storefront window advertising your website. If customers are unable to make an in-person visit, a prominent sign that promotes your online store will let customers know you are still open for business.
After you've completed your layout redesign, look at your store through the eyes of a customer. Take note of any positive or unattractive elements that catch your eye and tweak the layout accordingly. As you get your business off the ground, incorporating new and established safety measures can better prepare you for any situation that comes your way. Plus, prioritizing safety can help to build customer trust, resulting in repeat business
Related reading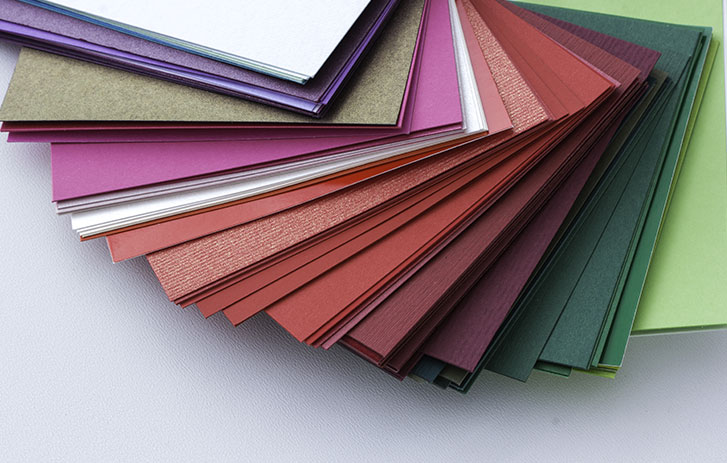 Choosing types of paper for printing
To choose the best type of paper for printing your project, consider factors like finish, thickness and cardstock paper weight.
Read more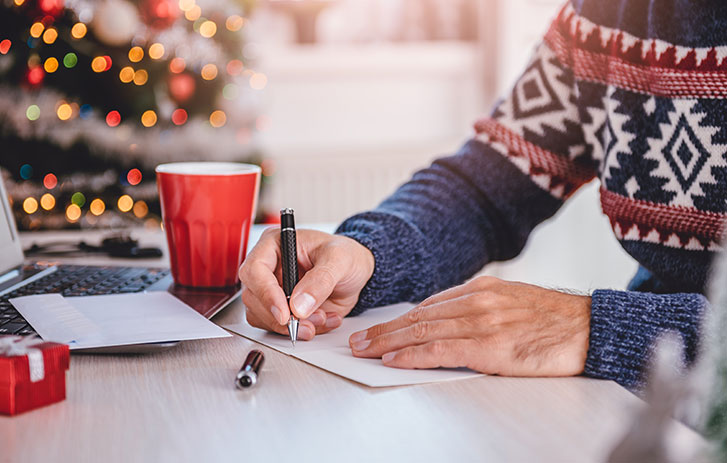 Company Christmas cards and holiday messages to clients
There are unspoken rules associated with company Christmas cards. Here's how to effectively communicate a Happy Holidays message to clients.
read article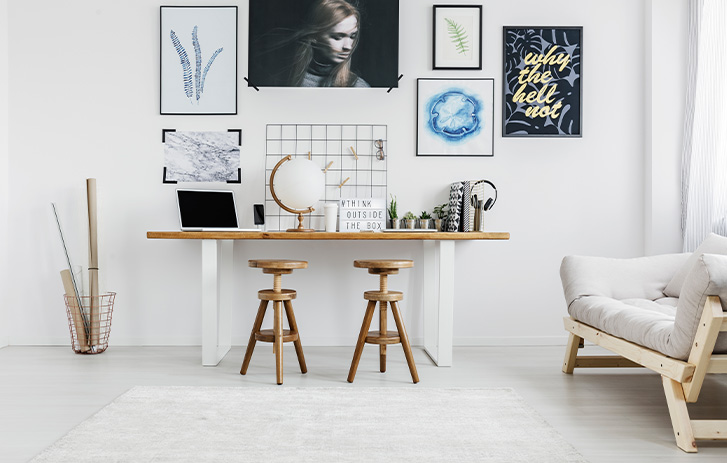 How to make a gallery wall in your home or office
There's an art to creating a gallery wall that best showcases your art or business assets. Here are some ideas for layout, printing and other tips.
read article
Additional resources
---
The information on this page and links provided are as a convenience and for informational purposes only; they do not constitute an endorsement or an approval by FedEx of any of business, products, services, or opinions of any other corporation or organization or individual. FedEx bears no responsibility for the accuracy, legality, or content of any external site or for that of subsequent links. It is important to do your own analysis based on your business needs before using any third-party products or services. Any actions you take upon the information on this page is strictly at your own risk.