FedEx® HealthCare Solutions
FedEx® HealthCare Solutions
Get the latest news and information on advancements in healthcare supply chain solutions.
Technology
From advanced product packaging to the latest tracking technologies, breakthroughs continue to significantly impact the healthcare products supply chain. Learn how FedEx uses cutting-edge technology to provide healthcare customers with valuable solutions.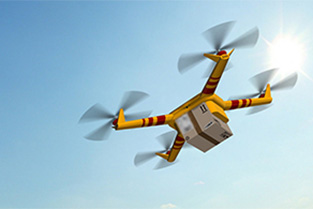 Logistics Technologies: Digitization, Data and Drones
Discover what's transforming healthcare products logistics.
Read about logistics technologies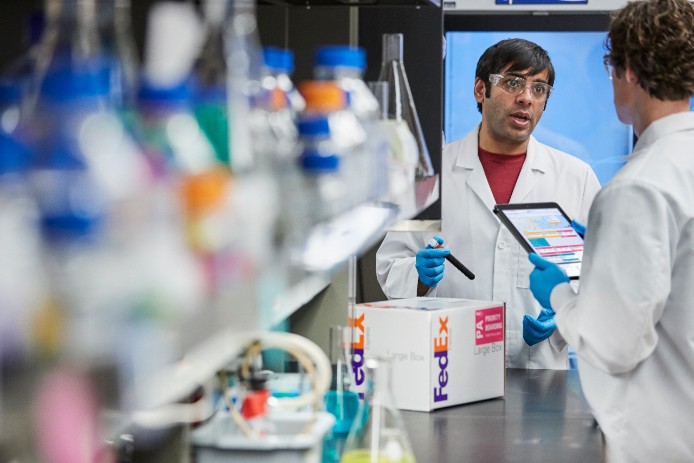 Internet of Things and the Healthcare Supply Chain
The IoT can help improve supply chain visibility and efficiencies.
See real-time benefits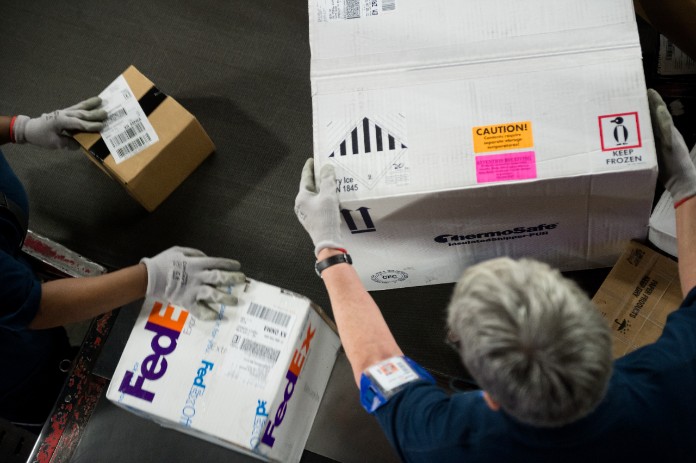 Pharma Logistics: Harnessing Big Data
Manufacturers are using data to increase supply chain efficiencies.
Learn how data can help
Healthcare Supply Chain Innovation
Big data can integrate supply chains to help improve insights, cost savings and market adaptability.
Learn how data drives connectivity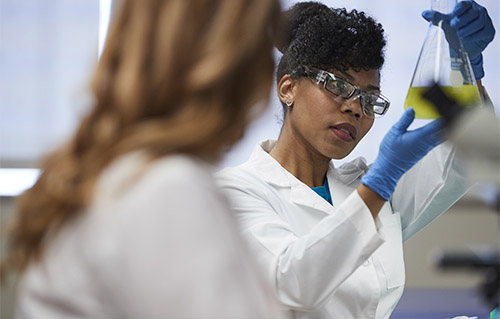 Tracking Tech: Competitive Supply Chain Strategy
Tracking and sensing technology helps improve healthcare supply chains.
Learn why transparency matters
Technology Innovation Profile: 3D Printing and Going Local
Advances in 3D printing will revolutionize medicine, but are supply chains ready?
Understand the challenge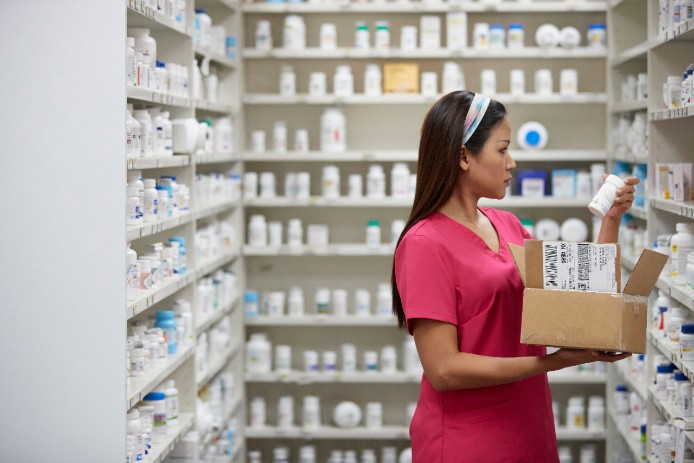 Healthcare Technology and the Supply Chain
See how operational, clinical and supply chain data intersect.

Solutions
When it comes to healthcare supply chain needs, there's no one-size-fits-all solution. That's why FedEx offers custom supply chain capabilities that fit every product's lifecycle. Discover how your business will benefit with custom solutions from FedEx, no matter where you are in the healthcare industry.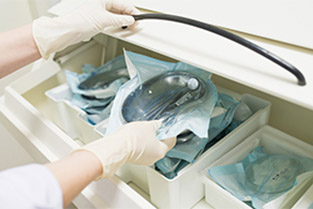 Reverse Logistics: Boosting Customer Satisfaction
Advances in reverse logistics are bringing new value to manufacturers.
Get the details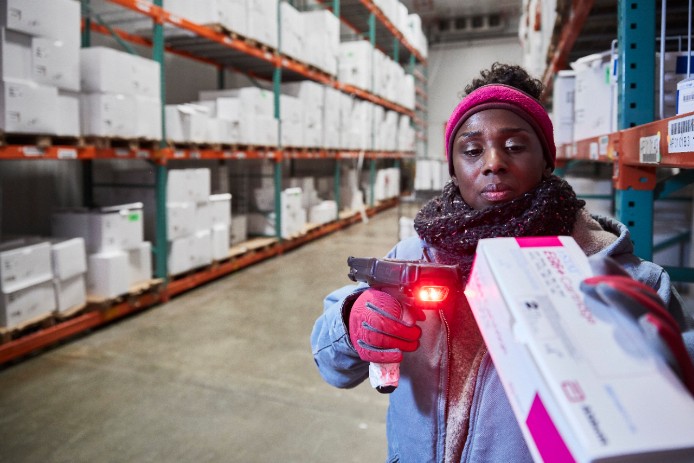 How to Transport Frozen Vaccines With FedEx
FedEx® cold chain shipping solutions help ensure product integrity.
Discover your options
Adapting to the Market of the Future
Supply chain expert Kevin McPherson discusses medical logistics.
Read the Q&A
Vertical Integration in Product Manufacturing
Outsourcing can maximize efficiencies and help control costs.
Explore the benefits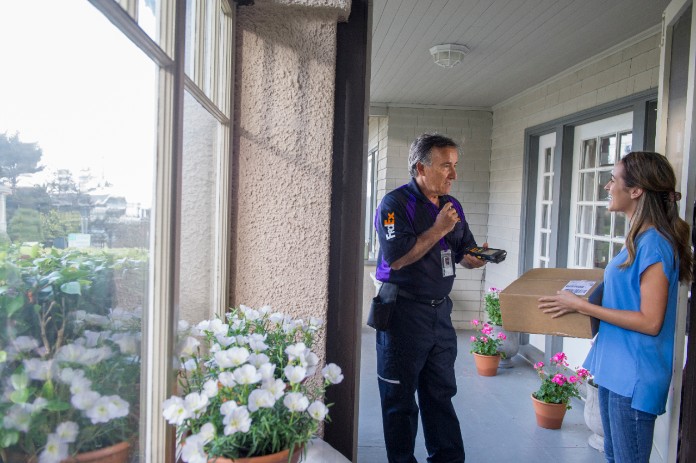 Innovation Profile: Advanced Tissue
Maker of wound-care kits delivers directly to patients' residences.
See how FedEx helps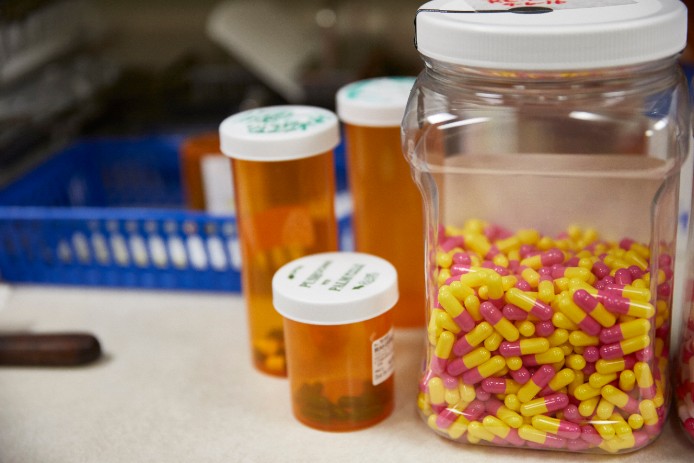 Turning Cost Challenges Into Opportunities
Responding to cost-management pressure in the supply chain.
Learn how to reduce costs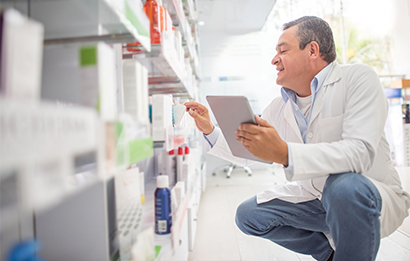 Creating Innovative Supply Chain Solutions
See what healthcare companies are doing to meet complex challenges.
Explore supply chain diversity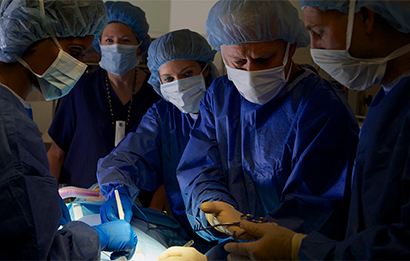 The Musculoskeletal Transplant Foundation
Learn how we help deliver tissue and organ donations on time and intact.
Read why innovation matters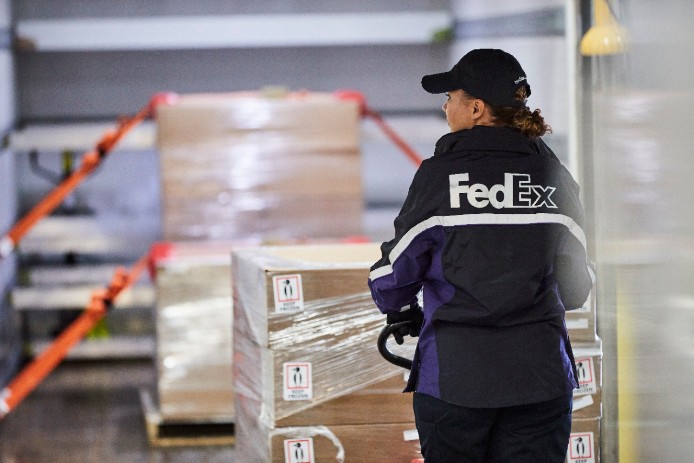 Webinar: Gain a Competitive Advantage
Discover how innovations help the medical industry overcome supply chain challenges.

Connectivity
Healthcare businesses require a highly efficient path to providers, patients and field reps waiting for their products. Learn how FedEx provides the fulfillment, inventory management, temperature-sensitive transportation and time-critical delivery the healthcare industry needs.
Connectivity in a Global Healthcare Marketplace:  Expert Insights from FedEx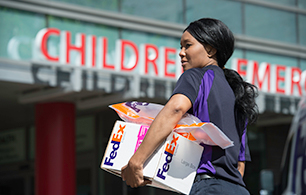 Get to Know:
Hospitals
Evolution in hospital roles creates opportunities and challenges.
Read how economics create change
Get to Know: Specialty Pharmaceuticals
A look into their role and how supply chains must evolve to support them.
Learn about technology developments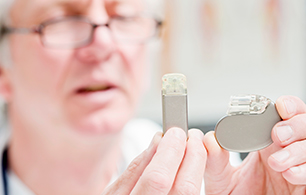 Get to Know: Class III Medical Device Companies
What are they and how does regulatory control affect product distribution?
See how visibility helps meet goals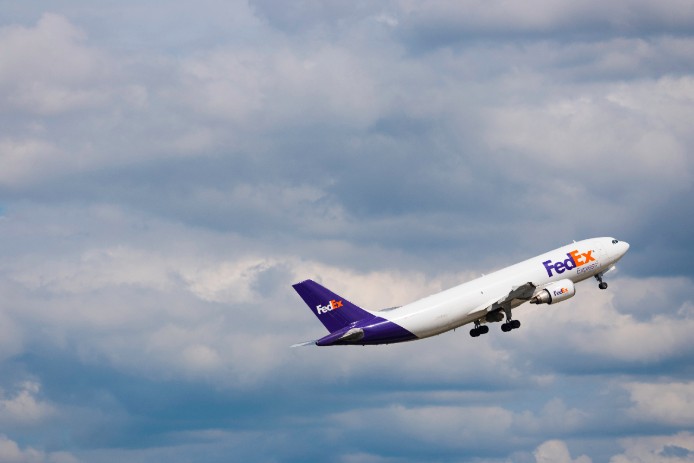 Healthcare Cold Chain Shipping Logistics
Get the latest in cold chain logistics and see what it means for healthcare.
Explore FedEx Temp-Assure® solutions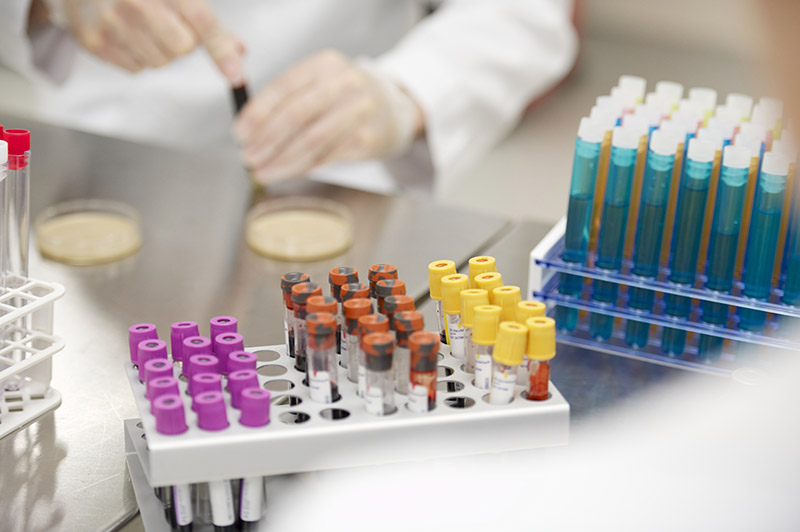 Get to Know: In-Vitro Diagnostic Testing
Rigorous quality standards present growing supply chain challenges.
Read how compliance is met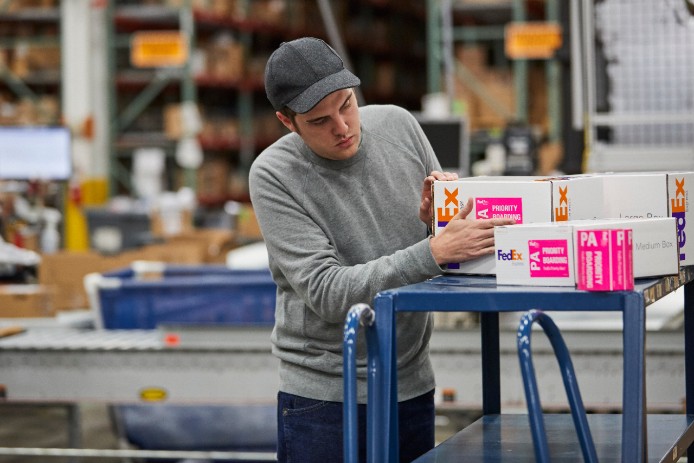 FedEx Optimizes Shipping for Small Packages
Companies take a holistic approach to temperature-sensitive shipments
See the benefits of overnight shipping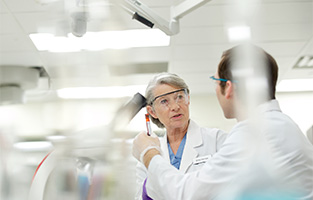 Get to Know: Cell Therapy and Biologics
Autologous and allogeneic therapies require stringent logistics.
See how cell integrity is protected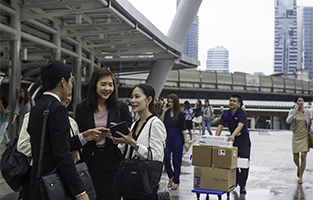 Looking Beyond Trade Regulatory Information
Finding and understanding regulatory information can be a daunting task.
Let our trade compliance team help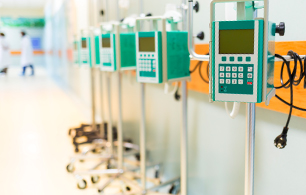 Get to Know: Class II Medical Device Companies
Product cost and service support require a complex supply chain.
Learn why status tracking is critical
Expertise
The world of healthcare regulation and compliance is increasingly complex and constantly changing. See how the experts at FedEx provide customers in the healthcare industry with skilled guidance — helping them stay compliant in every step of the supply chain process.
Healthcare Shipping: Expert Advice for a Healthy Supply Chain
Leadership Advice from a Former NASA Astronaut
How to Export out of a Foreign-Trade Zone
Controlled commodities are subject to tight controls. We can help.
Learn about the benefits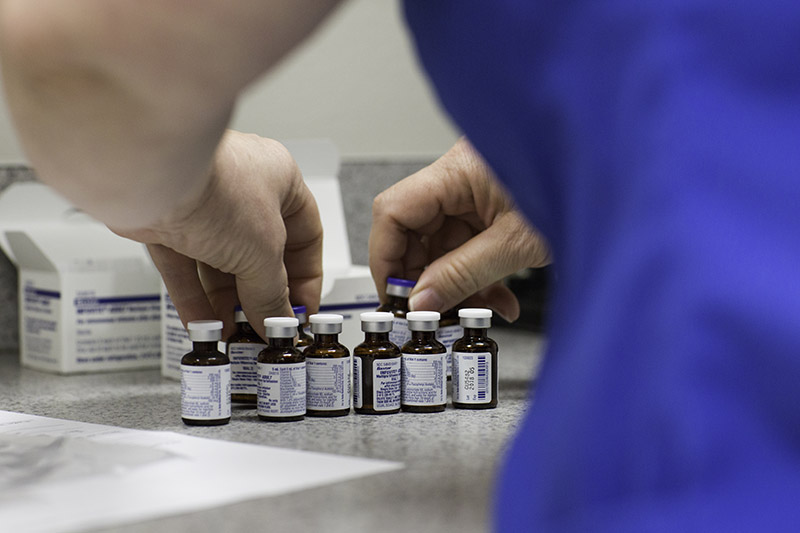 U.S.-Controlled Exports Made Easy
Learn about customs documents and how to accurately complete them.
Get tips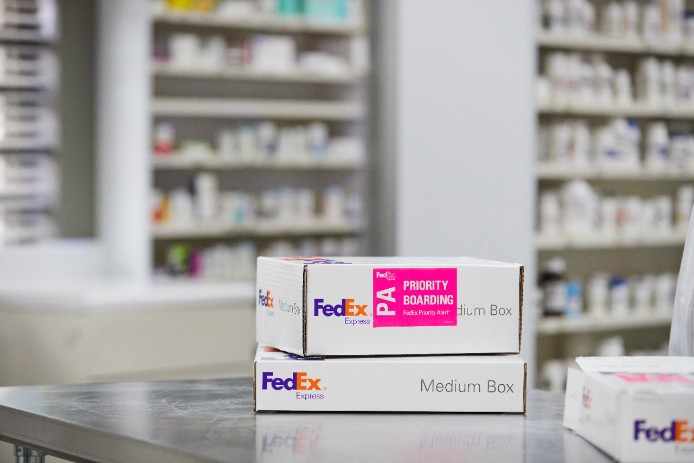 Puzzled About Import Lines?
Learn how incorrect information can delay shipments at customs.
Get answers
GDP Certifications and Regulatory Requirements
Here's why GDP certifications aren't required for transportation providers.
Learn about good distribution practices
For more information on how FedEx HealthCare Solutions can help you package and ship your items with confidence, ask the virtual assistant at the bottom right of the screen or call 1.800.Go.FedEx and we'll discuss your needs.