Customer service advice for shipping challenges
Small business owners understand providing excellent customer service is crucial to building and maintaining a loyal customer following. Handling and processing customer service challenges, like shipping issues, will place well-prepared businesses in a favorable position with their consumers.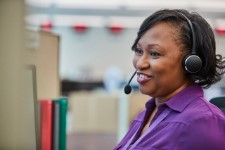 The cause for a shipping issue is often outside your control—like warehouse backups, weather delays, or incomplete address information. What you can manage is how you handle the situation. The agility and ability to deliver a personal touch during moments of shipping-related stress may mean the difference between keeping a customer or losing one. Recent research shows it can cost up to seven times more to acquire a new customer than retain an existing one.

Here are six tips that may help keep customers happy in the face of shipping problems. 
1.  Proactively contact customers
If you're wondering how to tell a customer their order is late, a good rule of thumb is to do so calmly, compassionately, and quickly. Communicate that you're aware of the shipping issue, contact the carrier, take steps toward a resolution, and keep them updated with new information. Err on the side of caution and over-communicate rather than under-communicate keeping them informed of your progress.  


2.  Take ownership of the issue
Even if your business isn't at fault, don't shift blame. Customers are more likely to forgive an organization that takes accountability and offers solutions. It's possible that by resolving the problem(s), your consumer will tell between four and six people about their positive experience. 


3.  Put the customer in charge of customer service
You can take ownership of the problem, but you can also relinquish some of the decision-making to the consumer. This customer-centric approach provides them with several creative solutions allowing them to choose the one that feels the most beneficial. By actively integrating them into this process, they'll likely feel a sense of control while retaining a positive outlook toward your business.  


4.  Communicate with your customers the "right" way
Your customer service response to late delivery should have a genuine, empathetic, and friendly tone using positive language. It's important to connect with a customer using the correct medium. Email is the most common form of communication in e-commerce, but don't rule out the phone. Phone calls make it easier to explain details, answer questions, convey a sense of urgency, and, most importantly, provide an opportunity to deliver a personal apology.  


5.  Make them an offer they can't refuse
An effective customer service tool when dealing with shipping issues can be incentives. Whether it's waiving a shipping fee or providing a promotional code for future purchases, a good offer may put a smile on the face of even the most upset customer. In the case of a lost shipment, expedite their replacement order with overnight shipping. While an offer ends up costing you in the short term, it's an excellent investment.
6.  Make sure to say you're sorry 
The goal of customer service is to provide a memorable and positive shopping experience. Sending a sincere apology email at the end of the transaction is an easy way to create an additional connection with your consumer. Even better, write a thank you note expressing your appreciation for their understanding with recent shipping issues since they often have a better open rate than email.
If, for some reason, you can't deliver a package on time, make sure you provide the best customer service possible. Remember: problems present opportunities, and you can use a shipping issue to demonstrate your brand's empathy, flexibility, and loyalty. Take advantage of our Small Business Center for additional tips and information.
Related reading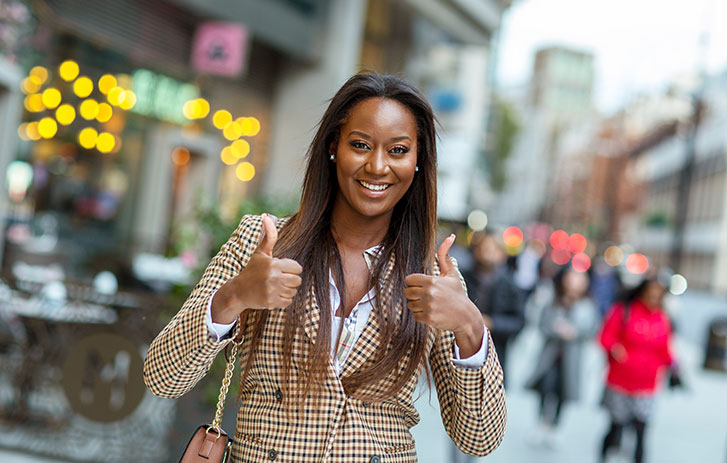 Creating an effective customer advocate program
Building brand advocacy through can be simple if you offer excellent service and products and show loyalty to your brand ambassadors.
read more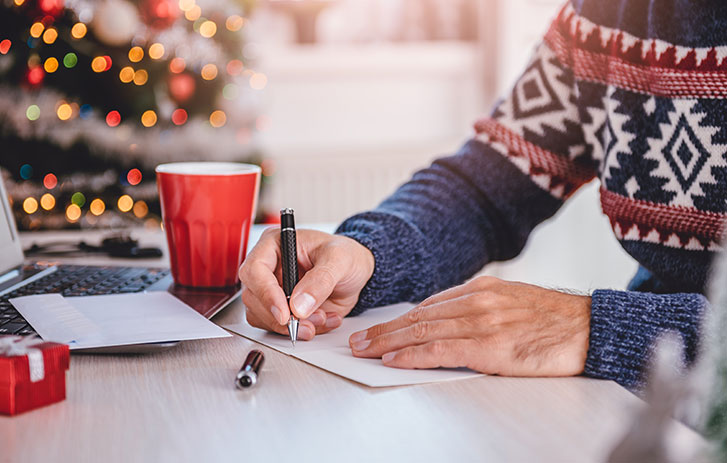 Company Christmas cards and holiday messages to clients
There are unspoken rules associated with company Christmas cards. Here's how to effectively communicate a Happy Holidays message to clients.
read article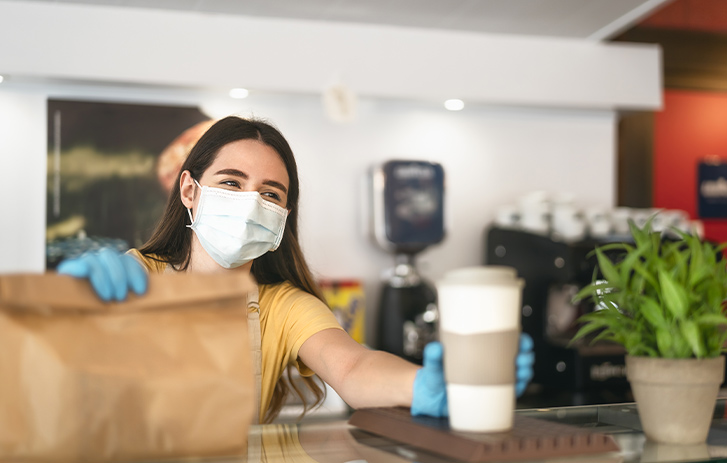 Contactless business practices to create a safe customer experience
Here's a retail health and safety checklist to make your retail business shopping safe/friendly in the age of COVID-19.
read more