Improve your paid social media and SEM strategy to reach your audience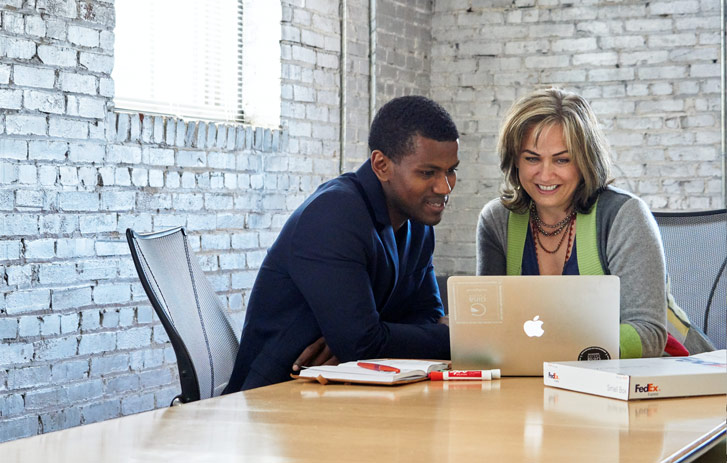 How do you reach the right audience with the right message? How do you up your strategic targeting game? These are key questions before diving in to any advertising campaign. Want to know the quickest and most powerful way to leverage the most popular advertising tools small businesses have at their disposal? It's social media and search! But, before we dive into that, let's ground ourselves in the basics of ad targeting through a hypothetical scenario.
Imagine you're driving along California's Pacific Coast Highway, headed south to the beach.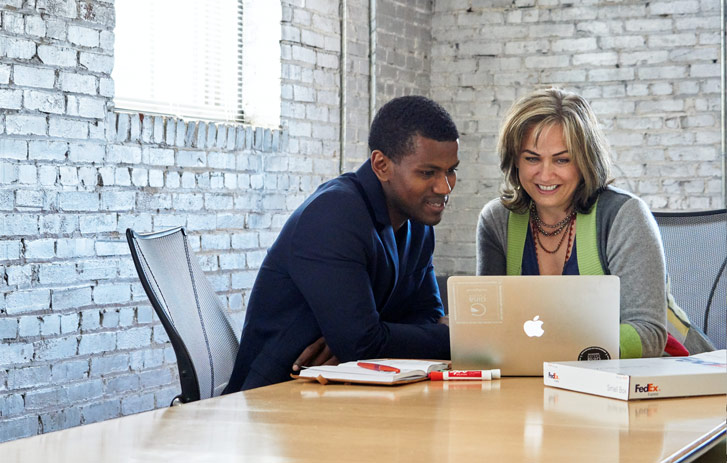 You look up and see an old, rusted van towering twenty feet in the air on top of a steel pole, with surfboards spilling out of the windows. To the right of the van, a billboard displays a snippet of sun-bleached text: Headed to the beach? Get your surf gear at Chuck's Surf Shop!
This is old fashioned targeting. Chuck's Surf Shop targeted you, a potential customer, driving on PCH with an eye-catching van teetering above the roadside, followed by a clear, relevant call to action aligned to the company's business objective — sales.
Still — Chuck's targeting can use an upgrade.
Strategic digital ad targeting opens up new avenues to help businesses like Chuck's Surf Shop find hyper relevant customers based on their behaviors, interests and demographics and then target those customers with branded messages that drive results.
By taking a strategic approach to your ad targeting, you can make better use of your marketing budget to build deeper relationships with your potential customers and move them to the point of conversion.
Define your audiences
The first step in developing a targeted advertising strategy is to define your business's audiences. Look at the characteristics of your current buyers and segment them into personas. For example, Chuck's Surf Shop may have a primary audience of "surfer pros" — California natives, aged 18-35 who are surfing aficionados. Its secondary audience may consist of "casual beach goers" — out-of-state vacationers, aged 25-40 who love relaxing on the beach.
Segmenting your audience into targeted groups has several benefits.
By creating a relatively small target audience, you can achieve a higher ad frequency (the number of times a user sees your ad) at a lower budget. In today's world consumers are constantly bombarded with branded communications; to break through the noise and make your message stick, your potential customers generally need to view your ads more than once. By serving your ads to small, defined audiences you can create awareness with your targeted potential customers with multiple branded messages on a limited ad budget. This will increase both ad recall and purchase intent among the recipients of your ads.
Additionally, establishing multiple narrow target audiences allows you to create hyper-relevant messages that are uniquely positioned to meet your customers' interests and needs. The "casual beach goer" may be interested in an ad that promotes beach towels and umbrellas; while Chuck may capture the attention of the "surfer pro" more effectively by featuring high-end surf gear in ads. By serving content that speaks to the preferences of your user, you are likely to see stronger results.
Understand paid targeting options on Facebook
One of the most robust ad targeting platforms available to businesses today is Facebook Business Manager. Which provides Facebook and Instagram advertisers detailed audience data and targeting options to serve ads to relevant users.
Within Facebook's platform, there are three categories of targeting:
Core audiences allow advertisers to target potential customers via audience characteristics including demographics, interests and behaviors.

Custom audiences retarget users who have previously interacted with a business. This means businesses can serve ads to users who have visited its website, used its app or provided the business with contact information. This form of targeting allows an advertiser to reach those users who are already familiar with the advertised brand and nurture the existing relationship and encourage purchases.

Lookalike audiences provide advertisers the opportunity to expand their targeting to reach new audiences of users likely to become customers. Over time, a business may see ad performance decline after saturating its initial target audience with multiple ad views. This is because users can become fatigued with the content after too many exposures. Through Facebook's "lookalike targeting," Facebook can help advertisers reach a fresh audience of potential customers with characteristics similar to your current audience.
When you're ready to dive in deeper, Facebook offers courses that can help you increase your knowledge.

Understand paid targeting options on Twitter
Twitter Business offers similar help with targeting, breaking targeting into 5 core demographic areas – location, language, device, age and gender. They also feature 6 audience types which allow you to target ads serve ads based on conversations, events, interests, movies and TV shows, keywords, follower look-alikes, and engagement. 'Finally, known audience' targeting includes two categories – follower targeting and tailored audience targeting, a newer targeting filter that targeting via personally crafted lists, a web-tailored audience or mobile app-tailored audience.
Understand paid targeting options on Google
When it comes to Google Ads, you'll have additional ad features including targeting based on a user's search and web activity. This helps businesses reach highly relevant customers who are already searching terms or visiting websites related to the advertised product or solution.
Chuck's Surf Shop might use this functionality to target its ads to California users searching keyword terms like "surfing" or "water sports," or place ads on websites that potential customers might visit.
Google also offers free advertising courses related to targeting.
Optimize your ad delivery
After running your first month of ads, it's time to go back and optimize. Which target audience is responding best to your content?
Turn off targeting to the audiences that aren't converting and focus your spending on the creative and ad targeting that is producing results.
By keeping a careful eye on ad performance, and optimizing your targeting strategy, you will see increased return on investment over time.
Chuck's Surf Shop had the right idea in serving a relevant audience with a targeted billboard message, but with more sophisticated targeting strategies across platforms like social media and search, Chuck and other small- and medium-business owners can find new, receptive customers and ultimately boost sales.
For insights from your small business peers and others experts on many additional topics, visit the FedEx Small Business Center. For resources dedicated to helping small business navigate the COVID-19 environment, please visit the FedEx. For more helpful information for your small business, please visit FedEx's COVID-19 Small Business Resources page.
Related reading
Additional resources