Smart e-commerce shipping software integration for small and medium-sized businesses
Being a small business owner means you wear several hats, from marketer to accountant to sales associate. With everything you've got going on, you need an e-commerce platform that supports your goals while helping you stand out from the crowd.
Getting started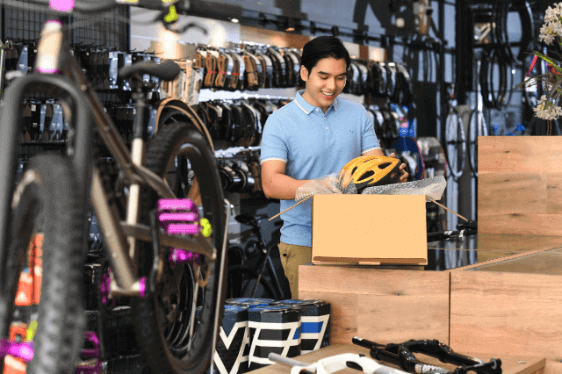 Perhaps you're in the process of selecting an e-commerce platform for the first time or upgrading to a new one. You've researched by reading independent reviews, asked trusted peers for advice, and maybe tested the most promising ones. 

While weighing options, keep in mind how shipping integrates with the platform. Choosing an e-commerce system that supports integrated shipping software is critical as it consolidates your orders to one place, saving you time and money. Plus, a comprehensive system will help ensure excellent customer service, which can generate long-lasting brand loyalty.
Identifying popular e-commerce platforms with shipping capabilities
Examples of top-rated platforms with shipping features include Shift4Shop (formerly 3dcart), Magento, BigCommerce, and WooCommerce. Additionally, businesses and individuals who sell via marketplaces like Walmart, Amazon, Etsy, and eBay may receive unique shipping advantages.
Exploring shipping solution software for small businesses
Your selected e-commerce platform allows you to build a customized digital storefront where visitors can browse products, perform specific searches, and ideally make a purchase—or several.

Also, whether you need real-time rate comparison or you're seeking a software solution supporting warehouse management, there are many tools and resources you can utilize to help create an efficient and positive customer experience.

For instance, with the FedEx Compatible Tier Program, small business owners can connect their FedEx services to fast and scalable software providers. Otherwise, if you have an in-house software developer, consider adding shipping functionality with their help. Or, refer to the following solutions listed below: 
Adding software plug-ins. You can install a shipping software plug-in to help manage rates, label creation, tracking, returns, and other vital tasks. There are numerous options for this purpose with carrier-specific capabilities like small package and less than truckload (LTL) shipping and discounted rates. Examples include ShipWorks, ShipRush, ShipStation and many more.

Finding an e-commerce shipping partner. Some shipping software companies go beyond basic services and have partnerships with carriers that provide businesses with advantages like shipping supplies discounts and rate negotiation.
Utilizing free resources. Although some shipping software plug-ins may charge for services like label printing, find out what you can do at no cost. Some will offer free hold at location integration or free shipping rate calculator integration.

Reviewing reputations. Check to see whether the organization is well-established since you want to make sure it will continue to support the software well into the future. Then, carefully weigh pricing and membership, comparing them to make sure they offer your list of must-have features. However, even if you decide to change e-commerce platforms later, your shipping software should work with the new one.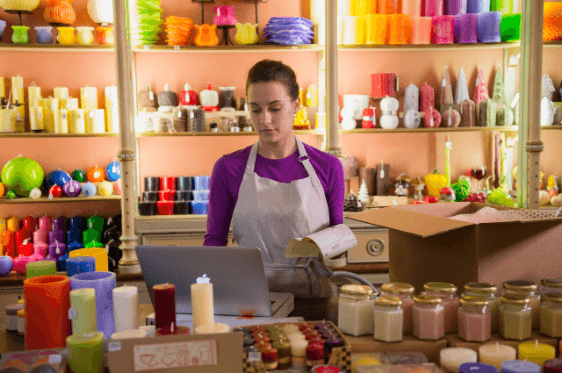 Prioritizing shipping solutions for your e-commerce platform
Managing a smooth shipping process is crucial so consider features delivering high-performance functionality throughout your customer's experience, including at checkout. Your business might benefit from the following: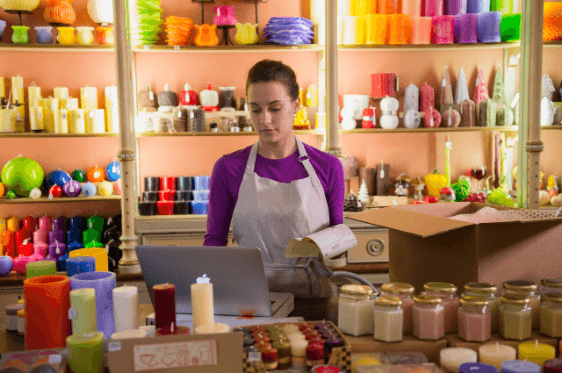 Accurate, real-time e-commerce shipping rates. This shows the customer's costs before purchase. By providing rates upfront, you're possibly preventing an abandoned cart situation which can happen when shipping charges feel like a last-minute surprise.
Customized small business shipping rates. Before establishing shipping rates, determine your profit margin. This will help identify the lowest shipping fees you can charge without losing revenue. As free shipping  is a significant customer incentive, it's ideal if you can absorb the cost without affecting your bottom line. 


Shipping label creation. Create and print labels and packing slips directly from your customer's order based on your pre-selected shipping preferences. Like the benefits mentioned above, adding this specific feature is a cost and time saver.


Real-time tracking notifications. Keep customers connected to your business from the second they place an order to when the product arrives at the doorstep with alerts. That way, if the customer needs to make a change, they know the status of their package. Then they can schedule a pickup at a nearby FedEx Office location or request a signature upon delivery.

For customers, notifications can protect valuable products and prevents missed deliveries. Simultaneously, your business may avoid product replacements and frustrated calls from customers about the location of their packages.


Hassle-free returns. Returns are inevitable, regardless of what you're selling. Turn a potential headache into a process fostering customer loyalty and referrals. Facilitating efficient, painless returns with label generation and tracking gives you control while offering customers peace of mind and flexibility.


Leverage your smart shipping software to increase your business scale while simultaneously accessing more significant shipping discounts and tapping into additional customer-facing features. You've put in the effort now let us deliver.
Related reading