Past Entrepreneur Advisory Board members
Past Entrepreneur Advisory Board members
The people who have helped guide us
The people who have helped guide us
Each year, FedEx welcomes a new group of small business owners onto our Entrepreneur Advisory Board (EAB) — our own group of successful entrepreneurs that helps you take your small business to the next level. Former members often continue to share their insights here in the Small Business Center, and we're grateful for their time and expertise. Their first-hand experiences help us support small businesses more effectively every day.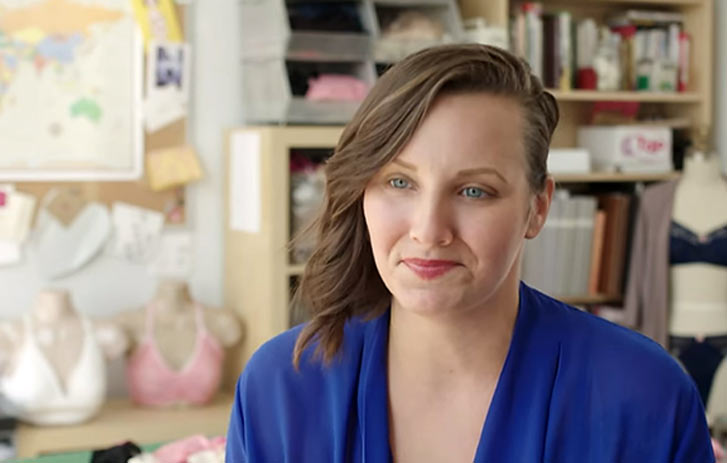 Dana Donofree of AnaOno
After surviving breast cancer, fashion designer Dana Donofree was inspired to launch AnaOno, a global, purpose-driven lingerie company serving thousands of individuals affected by breast cancer, mastectomy, breast surgery, and chronic pain. Deeply committed to the breast cancer community, Dana's commitment to her customers is evident in every fiber of AnaOno, including the brand's blog. Learn more about AnaOno.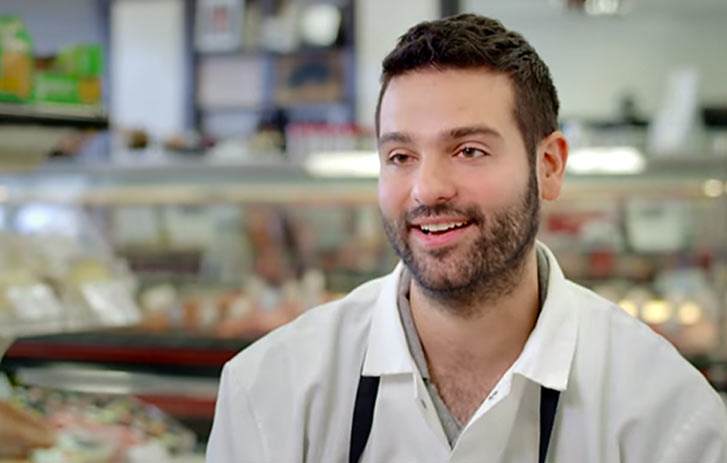 Danny Catullo of Catullo Prime Meats
Owner of Catullo Prime Meats and third-generation butcher Danny Catullo took his traditional brick-and-mortar family business and turned it into a thriving online experience. Danny's expertise in perishable shipping, digital selling, and operational scaling has enabled him to grow his business from a local company to one that successfully ships a high volume of superior-quality prime meats across the country. Learn more about Catullo Prime Meats.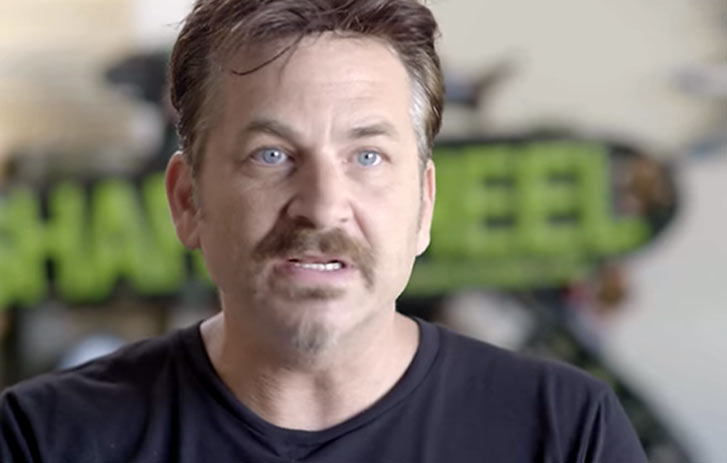 David Patrick of Shark Wheel
Serial entrepreneur David Patrick has launched and run several small businesses, the latest being Shark Wheel, a business launched after he invented an entirely new shape for the wheel while engineering wake turbines and rotors. Through investment in research and development, inventive techniques, online selling, and successful crowdfunding, David has been able to scale Shark Wheel and create a company that challenges the status quo. Learn more about Shark Wheel.
Diana Ganz of The Groomsman Suit
With an M.B.A. from MIT Sloan School of Management and several previous leadership positions in both the for-profit and nonprofit sectors, Diana Ganz oversees marketing and branding for The Groomsman Suit, a company she co-founded. Since launching The Groomsman Suit in 2016, Diana has helped build a convenient online store experience that rivals traditional brick-and-mortar stores, offering stylish suits for purchase at less than the price of rentals. Learn more about The Groomsman Suit.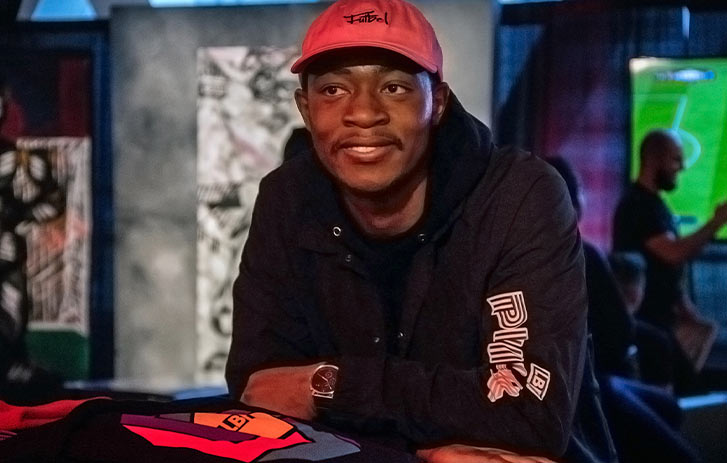 Ebun Olaloye of Live Breathe Futbol
While pursuing his B.A. in architecture at Temple University, Ebun Olaloye turned his passion for soccer into a thriving small business, developing innovative, expertly designed clothing for soccer players and fans. By solving problems that big brands in the athletic clothing industry struggle to address, Ebun has been able to support his customers and grow a dedicated social media following. Learn more about Live Breathe Futbol.
Gina D'Orazio Stryker of Gina Cucina
By leveraging e-commerce to build personal relationships and deliver non-GMO soup and sauce to her customers' doorsteps and local markets, professionally trained chef Gina D'Orazio Stryker has turned her love of making delicious organic food into a career with her business, Gina Cucina. Gina's experience with perishable shipping, eco-friendly packaging, and corporate partnerships has helped her parlay her culinary passions into business success. Learn more about Gina Cucina.
Rahim Diallo of Ginjan Bros, LLC
Together with his brother Mohammed, Rahim Diallo launched Ginjan Bros, a beverage company that offers a unique traditional West African ginger-based drink to U.S. consumers. In addition to his personal experiences as an immigrant and a corporate financial advisor, Rahim's knack for customer service and brand storytelling has helped drive his company's success. Learn more about Ginjan Bros.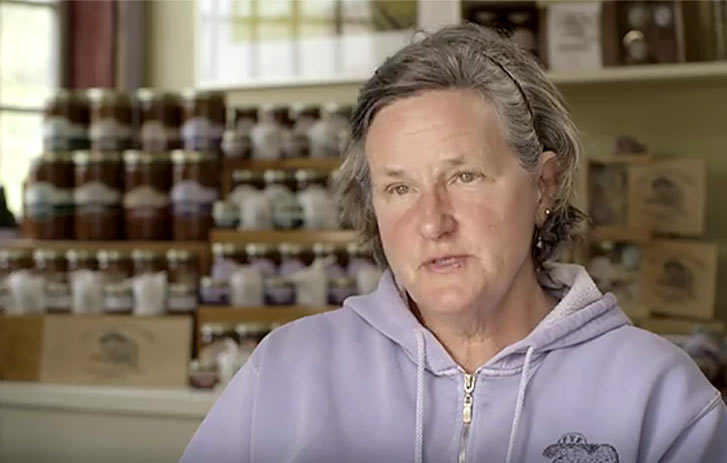 Judith Irving of Fat Toad Farm
Judith Irving co-founded Fat Toad Farm in 2007, a business dedicated to artisanal goat's milk caramel sauces, and has helped grow this family business through a knowledge of online selling and ability to scale. In the last two years, Judith has helped develop a partnership with Vermont Creamery to create a first-of-its-kind goat dairy. Learn more about Fat Toad Farm.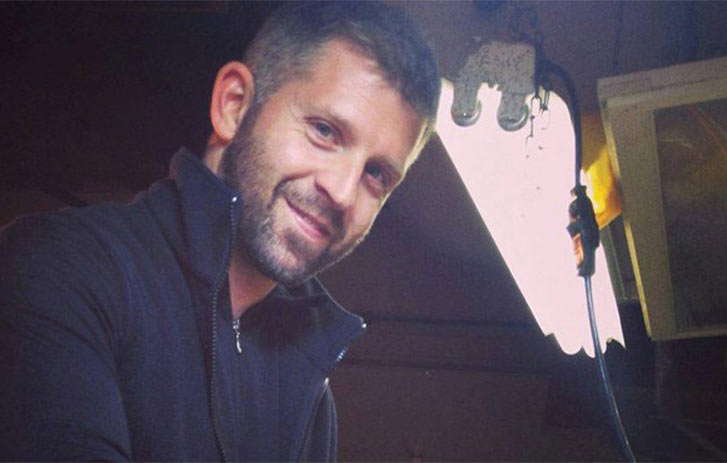 Scott Loeser of Marked™
Scott Loeser, co-owner of Marked™, has been informed by his social conscience, career in product development, and manufacturing expertise since day one. Scott is also a member of The Makers Coalition, a group which helps ensure there is a trained cut and sew industry for the Upper Midwest region of the United States. Learn more about Marked™.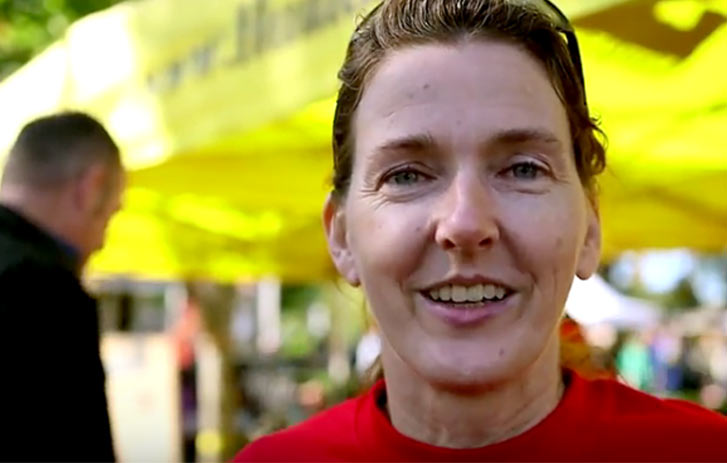 Suzi Buchanan of Humdinger Foods, LLC
Born and raised on her family's corn farm, Suzi Buchanan expanded her family's crop of corn into a successful flavored popcorn company she has run for almost 20 years. Suzi has extensive experience with farmers markets, developing different types of packaging for her perishable products, and working in the B2B space. Learn more about Humdinger Foods.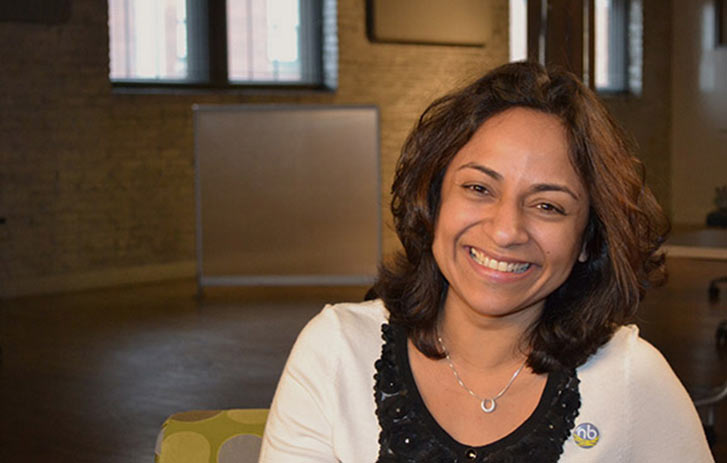 Manasi Gangan of Nested Bean
While on maternity leave from her executive IT engineering position, Manasi Gangan recognized a marketplace opportunity for safe and effective baby swaddles. Manasi's background leading a product development group for a multimillion-dollar company provided her with the marketing and design tools to launch a thriving business that now offers products for children up to 24 months old. Learn more about Nested Bean.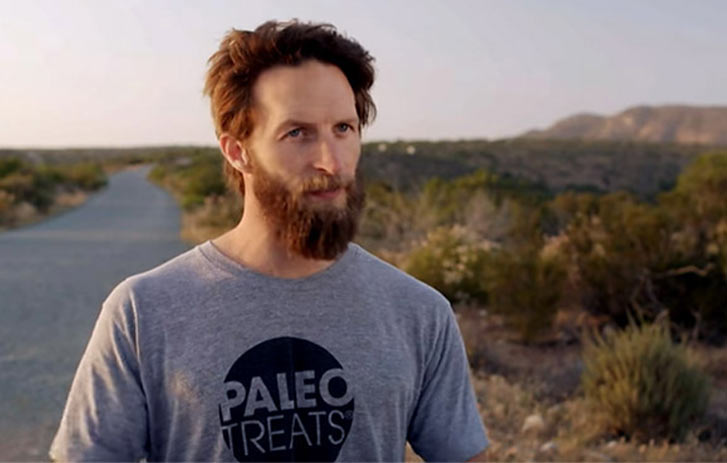 Nik Hawks of Paleo Treats
An avid adventurer, athlete, and health advocate, Nik Hawks started Paleo Treats out of a desire to disrupt the Big Sugar industry and carve his own career path, his way, around something he loved – Paleo. Since launching Paleo Treats in 2009, Nik has built a loyal following with a high-quality product, bold branding, authentic storytelling, and superior data-driven customer engagements. Learn more about Paleo Treats.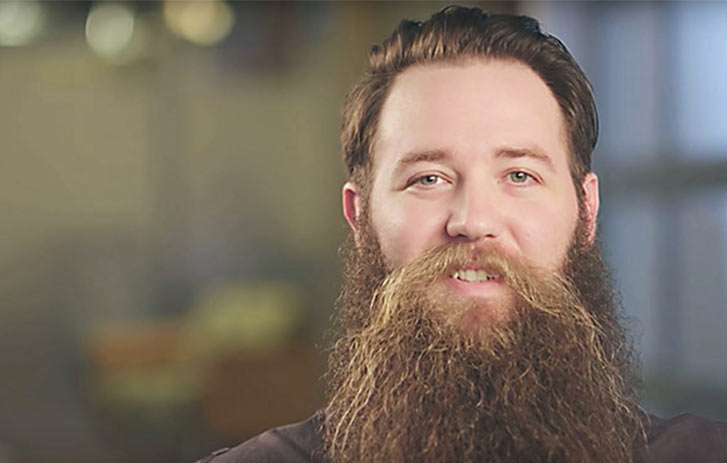 Ryan Lane of Dream Beard
With only $46 and a desire for a better beard, Ryan Lane created his all-natural Dream Beard oil and discovered a large and loyal bearded brotherhood eager to buy his products. The customer service Ryan and his team offer through Dream Beard is a best-in-class example of how to build loyalty among a customer base and just one of the reasons they now sell in over 80 countries. Learn more about Dream Beard.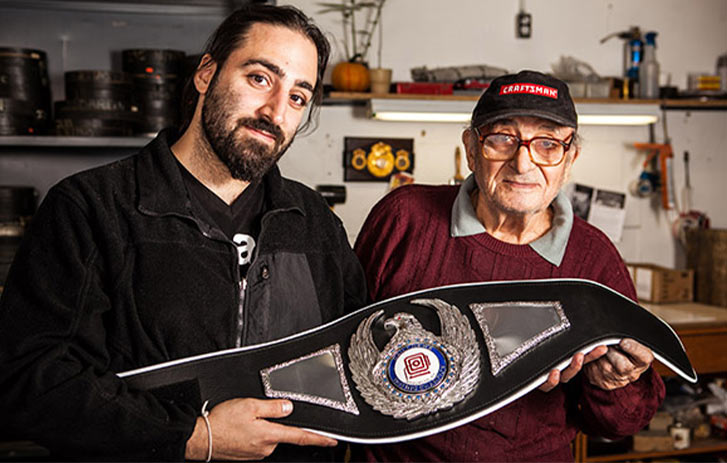 Ed Majian of SARTONK
Inspired by the work of his grandfather, master craftsman Ardash Sahaghian, Ed Majian started SARTONK, a family-run company dedicated to creating classic and extraordinary boxing belts. Ed has built a successful business on reputation and making belts to order and has thrived in a unique industry because of his dedication to cutting-edge craftsmanship and community consciousness. Learn more about SARTONK.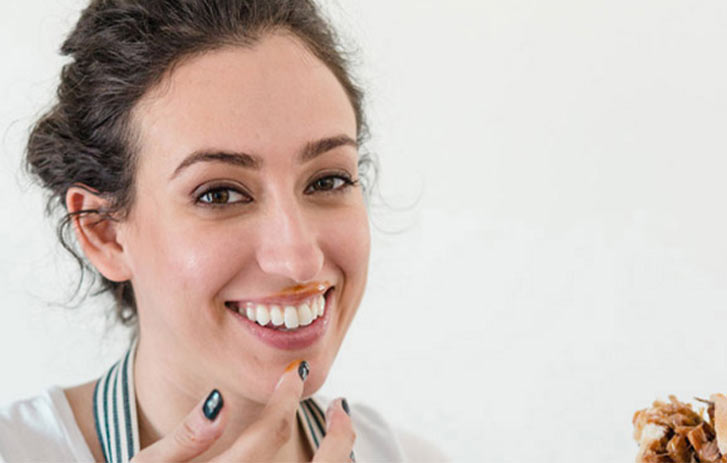 Lea Richards of Pig of the Month BBQ
Driven by a love of BBQ and desire to fill a void in the market, Lea Richards parlayed her degree in finance and marketing into the successful launch of Pig of the Month BBQ in 2011. Pig of the Month's phenomenal company growth can be credited to Lea's operational and shipping expertise, knack for developing corporate partnerships, and superior quality products. Learn more about Pig of the Month BBQ.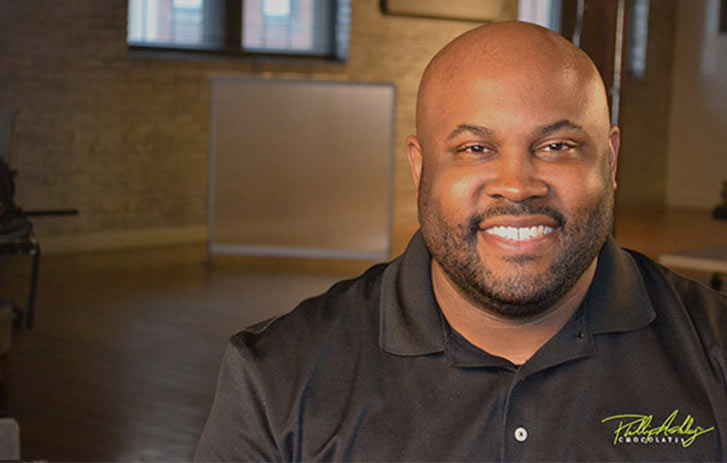 Phillip Ashley Rix of Phillip Ashley Chocolates
Phillip Ashley Rix of Phillip Ashley Chocolates
Chef Phillip provides exceptional designer handmade chocolates to customers worldwide. Creating custom products for the likes of Neiman Marcus and The Emmy Awards, Phillip is a rising star in the luxury chocolate and culinary world – a place where he has received several honors, including being named one of the Best Chocolatiers and Confectioners in America by TasteTV. Learn more about Phillip Ashley Chocolates.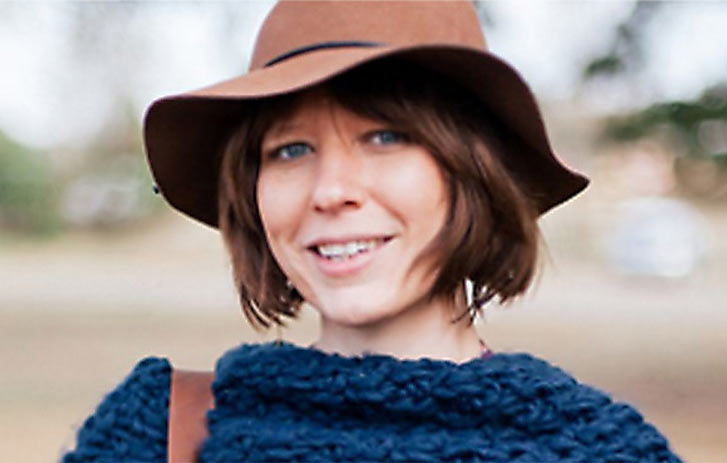 Mary Lynn Schroeder of In Blue Handmade
Mary Lynn Schroeder of In Blue Handmade
A top Etsy seller of leather goods, Mary Lynn's expertise in craftsmanship and customizations has helped her create unique goods and discover a target market that can't get enough of her product. Her company sales continue to increase year over year, which can be attributed to her knowledge of the value in marketplace selling and identifying unique sales channels. Learn more about In Blue Handmade.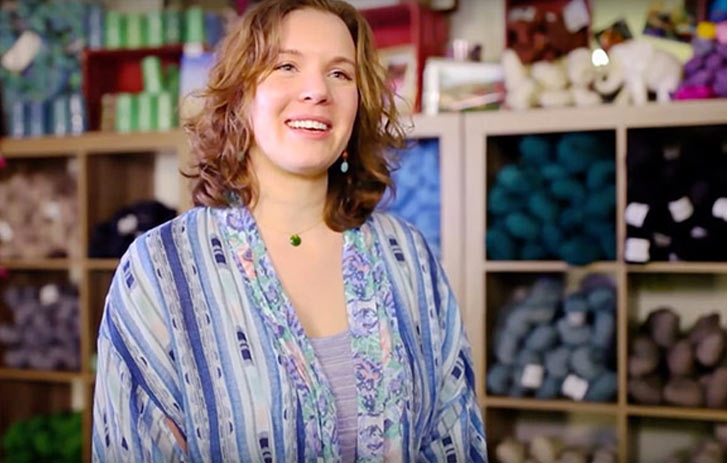 Nicole Snow of Darn Good Yarn
Our first grand prize winner of the FedEx Small Business Grant Contest, Nicole Snow, built her Darn Good Yarn business on the idea of supporting underserved global communities by creating job opportunities for those in need. With a degree in business and technology management, this U.S. Air Force veteran's can-do attitude and technological know-how have helped Darn Good Yarn flourish. Learn more about Darn Good Yarn.
Quick links